Article first published as Good Content Deserves Good Distribution – Interview with dlvr.it CEO, Bill Flitter on Technorati.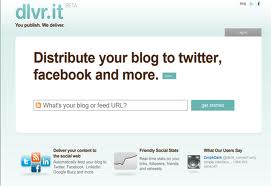 Dlvr.it was host to last week's Content Marketing Strategies Conference here in the San Francisco Bay Area. The conference placed emphasis on the evolving content consumption patterns of consumers, who today, more than ever, can choose what they read, watch, and share. Effectively engaging with consumers in this new paradigm all starts with the creation of good, consumable, what HubSpot calls, "remarkable," content. Assuming that's built, the distribution of this content is equally as important.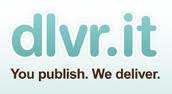 Dlvr.it (pronounced "deliver it") is a self-service tool enables publishers, brand marketers and SMBs to engage and grow audiences by delivering their most compelling content to the right audience at the right time. While many social media platforms are trying to be all things, dlvr.it's focus is strictly on our customer's long-form content amplification (blog posts, video, etc). The way it works, brands write a blog post or a story, and dlvr.it gets it in front of interested readers at the places they discover and consume information. The platform does this by distributing content into the conversation on the top social networks, search engines, and onto mobile devices and tablets.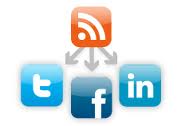 Technorati had the opportunity to speak with dlvr.it founder and CEO, Bill Flitter about the company's recently launch paid media distribution product – Promoted Stories. Bill explains, "Promoted Stories is a scalable solution for small and medium-sized businesses (SMBs) to extend the reach of their content including blog posts, video, images, and eBooks across the web to increase reach, visibility and engagement."
Promoted Stories amplifies the content to reach engaged targeted prospects across real-time content streams including social media audiences, RSS feeds, mobile, search, blogs and websites. The platform is a flexible way for publishers to integrate branded content as a new revenue stream. "To date, dlvr.it focused only on earned and owned media distribution," Bill recounts. "With Promoted Stories, for the first time, content can easily be extended beyond your own audience."
Bill shared two case studies on the Promoted Stories product. Technology leader Cisco curated and incorporated tweets via Promoted Stories to drive high-quality traffic to their Cisco News Room. The objective was to reach technology and business decision makers through high share of voice (SOV) placements within relevant sites. The content was placed in targeted RSS feeds and was automatically updated as new Cisco content was created.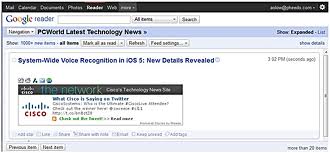 The initiative generated over 
2 million
 user interactions with Cisco's Twitter content. And Cisco's advertorial content posted average engagement rates of 
2.5%
.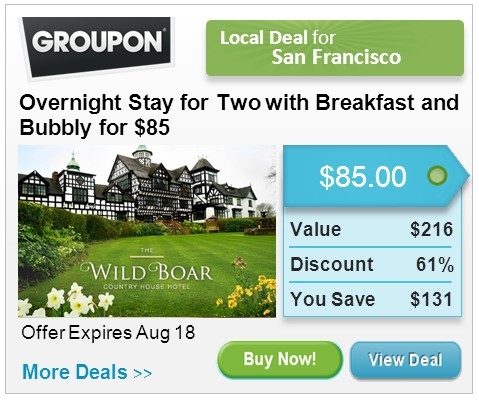 In another campaign, Groupon used Promoted Stories to increase awareness of deal content to specific geographic locations. Dlvr.it started working with Groupon to implement real-time deal delivery to their social media audience. Together, the companies set out to test static Groupon ads against real-time, dynamic ad distribution.
Dlvr.it incorporated data learned from Groupon's social media audience and deal engagement to send the most engaging deals to a look-a-like audience. The dlvr.it approach included re-targeting non-buyers with a follow-on deal content. Groupon experienced a 200% lift in conversion with dynamic content versus a generic offer. Prospects from dynamic creative consumed more content on the company's website.
Next up for Promoted Stories is further automation. Bill explains, "We want the process to be easy and seamless. Soon, we will be adding the ability to amplify a story to new audiences as soon as it is published by allowing our customers to input an RSS feed." As he explains it, dlvr.it users will simply set a dollar amount to spend per day, and the platform distribute their content to a pre-selected target audience.