Written By: Lucy Adams
The history of content marketing is created just now and in front of us, and it's not an exaggeration! Seth Godin said: "Content marketing is the only marketing left," and it's hard to disagree. But, despite this tool is relatively new, yet there's a lot of knowledge accumulated by the leading content marketers and corporations.
Below are the top-10 tips that will help you in planning and implementing a successful content marketing campaign.
#1 Don't Expect Easy Ways
Many marketers are looking for a perfect set of tools and content distribution channels. But they simply do not exist. It's time to realize that the only one thing that always works is the adaptability and uniqueness of the content strategy depending on the goals and external factors.
Why? It's very simple: when implementing content marketing strategy, you use certain methods of providing information, reach a certain level of customers' satisfaction, and have certain corporate history. The combination of these three elements can't be copied – that is why the result of the work is always so different and unique.
Competitors can copy all that you have done: products, services, promotion platforms, but they will never be able to copy your style of communication with customers.
#2 Defend or Attack
Let's take Content Marketing Institute as an excellent example of how to attack. It was founded in 2007 and began to consistently and systematically promote the term "marketing content" as if it has long been used. The courage and dedication of the founders combined with careful planning, correct implementation of developed strategies and some luck led to the fact that the term "content marketing" became a major in the field.
By the way, HubSpot did the same with the term "inbound marketing" which is also very popular today.
Now let's take an example of a successful defense. Have you heard about Social Media Examiner? In 2008, when it was launched, many believed that it had long been late to the party – there were many similar websites focused on attacking the opponents. So the decision was to stand on the defensive. Finally, the founders have turned their website into one of the most popular resources dedicated to B2B marketing.
#3 Treat Content Marketing as the Great Equalizer
David vs. Goliath – this principle also applies to content marketing. Big budgets do not always outperform smaller ones! Small players are more agile and faster than their larger counterparts. Budget is not the only criterion that determines your success chance. There are a lot of examples on how to waste huge budgets on content marketing or hit the bull's eye with the empty pocket.
#4 You Do Not Have to Use All Communication Channels
Sometimes the best way to promote a service (for example, paid webinars) is to use all available platforms. But there is another way as well – to focus on a single channel, and eventually, begin to dominate on it. Let this be killing good podcasts or newsletter on the subject. It doesn't matter – focus on the most prospective channel and make it your visit card.
#5 Subscribers is Your Key to Success
Many content marketers regret that they have focused on attracting email subscribers too late. Even the experts from Content Marketing Institute admit that the years of experiments have allowed them to find their lucky ticket which is email newsletter.
You have to understand two important things:
Firstly, as soon as the visitor becomes a subscriber, he behaves quite differently.

Secondly, the

creation of content

for the purpose of immediate sales is a wrong policy.

Conversion of the content into an even greater amount of content is the shortest way to success.
#6 The Narrower the Niche, the Better
Content marketing brings better results when you are targeting a very specific group of people using a very specific history. The narrower the area in which you develop, the better. Before you make a choice, ask yourself: "What is the best niche to become an expert?" If you can name at least 5 organizations or people who have long been successfully operating in this area, you'll need to tell a completely different story, instead of repeating the same thing in other words.
#7 Public Speaking Makes Difference
Public speaking is almost always overlooked when implementing a content strategy.
After all, the presence of a convincing speaker who shares inspiring stories about the brand is a powerful weapon. Look at the great content creators such as Apple, Cisco, SAP – each of these organizations has speakers who tell their stories.
Take a closer look at your employees. Most likely, there are a few potentially good speakers among them. Prepare them for public speaking, give a couple of tips and then start to look for suitable events.
#8 The Pen is Mightier than the Sword
According to statistics, only 10% of marketers record on paper their content marketing strategy. And then we ask why the Internet is a trash can? If you develop a content marketing strategy, consider whether it will fit into your marketing plan.
#9 Coordination of Activities is Critical
The smooth coordination between the company's employees is one of the most important things while implementing a content marketing strategy. For example, an overloaded with tasks email marketer will lose in the quality of work.
Unfortunately, such negligence is typical for many companies. It is high time to realize that cooperation and coordination, no matter how they are implemented – using Bitrix24 or something else – are the keys to success. Find what suits you best, and you'll see how the correct coordination saves your time and resources.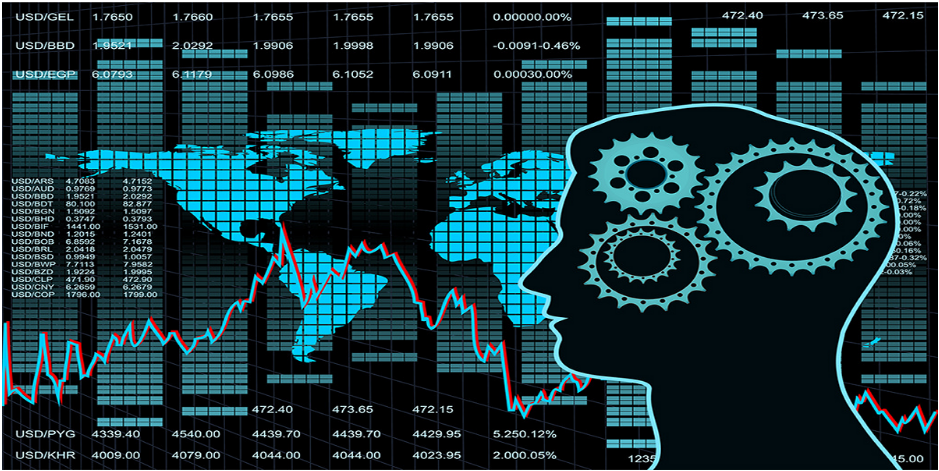 #10 Content Marketing is Ineffective When Isolated
Many people believe that content marketing and other marketing methods, for instance, banner and contextual advertising, is incompatible. In fact, it's quite the opposite. If you use content marketing together with other channels to drive traffic, you'll get much better results than if you were using them separately. Here, the synergy is blatantly visible!
Take these ten tips into service and build a content marketing strategy of your dream!
About The Author:
Lucy Adams is a blogger and essay writer who's able to provide you with the best buzz essay help. Lucy is always in touch and ready to bring to life your most intriguing ideas. Feel free to suggest her a few themes and let her choose one or a few that she likes best. By the way, blog posts from Lucy are absolutely free!