Written By: Isaac Bullen
What is the goal of new technologies in the online space today? Think responsive websites, state-of-the-art shopping carts, retargeting, and social media.
If your answer includes giving customers the best possible experience online while catering to their preferences and behaviors, give yourself a pat on the back. If not, it is alright, as many business owners are still in the dark on leveraging technology for business success. Along with giving users a seamless experience, these technologies aim to encourage customers to do business with you. In other words, guide them, step by step, to convert.
Content plays a key role in this process. When timely and relevant, content makes the user's experience pleasant, eliminates friction, minimizes bounce rates, thereby helping one take the logical steps towards the end result – conversion.
An underlying problem for many eCommerce website owners is their lack of understanding of the online customer's psychology. Instead, they operate with the notion that simply listing their products on a web-based store will attract customers, make them buy, and bring in revenue. They invest their resources on updating their product range and attracting traffic via SEO and advertising.
Here are some tips to change this negative approach and arm you with knowledge that will lead to improving conversion for your eCommerce website using the content. You will see measurable improvement over time. Let's get started.
Create a Memorable User Experience
With a plethora of options available online, an interested visitor will not hesitate to switch to another website if they are not impressed at first glance. Remember, users land on your website with a purpose – purchase something that you sell. The goal of your landing page and other pages is to ensure users are pleased and comfortable skimming through, searching for items and proceeding to make a purchase. Go through your website in detail and ask yourself:
Are the pages easy to understand?

Can a user easily navigate the website?

Are the pages easy on the eyes with suitable color schemes and fonts?

Will the user be confused with too many options?

Is the shopping cart option clear?

Are there clear call-to-action buttons?

Is the process of making a purchase as simple as possible with all unnecessary steps eliminated?

Are product pages easy to navigate?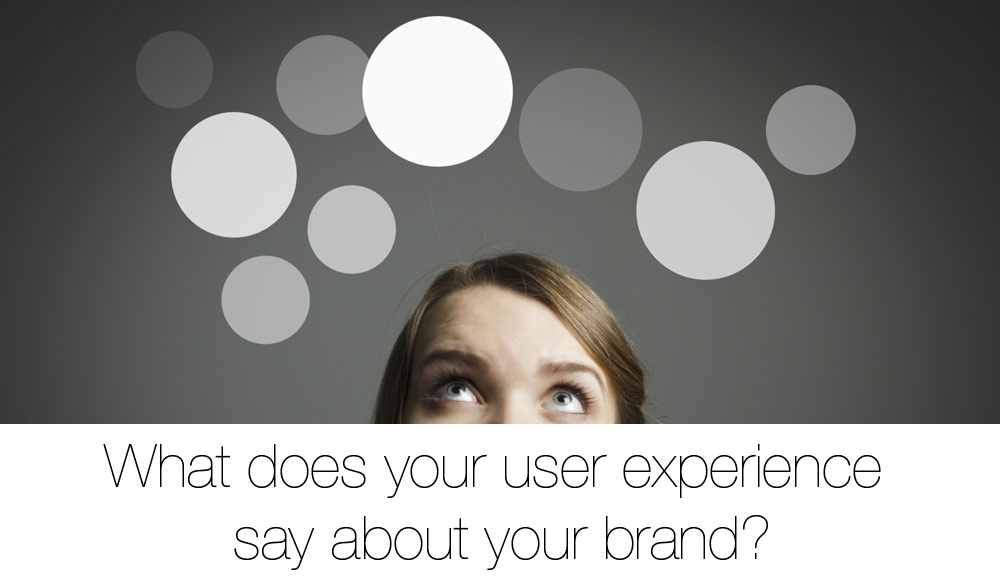 Write Tempting Production Descriptions
Many eCommerce stores feature poor, badly written product descriptions that chase away interested customers. For a good wake-up call, check out some of the vendors' pages who sell products through eBay. Here are a few pointers to help you improve your product descriptions:
Do not copy and paste

. Refrain from copying descriptions from the manufacturer's website or someone else who sells the same products. Google will have trouble indexing your content if there are duplications.  

Write unique, descriptive content.

Explain how your products are beneficial to your customers and do not be afraid to add some creative flair. If writing is not one of your skills, hire a writer.

Test your product descriptions

. Test various write-ups to see what works and what does not. Testing will pay off in spades when you find the right style and depth of content that works to sell your products.
A good product description truly engages the reader, explains the benefits of the product and helps the user convert.
Showcase High-Quality Photographs
Everyone likes to see what they are buying. However, a number of eCommerce stores blunder by using low-quality images or ones plucked from other websites. Here are some tips to nailing your photo content to improve conversions:
Use a professional

. Although it is tempting to keep costs low by snapping pictures yourself, investing in a professional will pay huge dividends as they will capture the product in all its glory, making it tempting for potential customers.

Show 3 to 4 stills of each product, as well as the product in use, and users get a clear idea of its dimensions.

Allow for images to be enlarged

. Users are likely to zoom in to get a clear view of the product.

Ask your customers to submit photos of them using the products

. User generated content helps build trust and also helps boost activity on your website.
A study conducted by data-feed technology company Bright North revealed that high-quality images of products are 300% more likely to convert into sales as opposed to low-quality visuals.
Use Video Content for an Engaging Shopping Experience
Sometimes, the best product descriptions and high-quality photographs can only take you so far. If you are retailing highly technical products, video content can help educate your prospect. This facilitates conversions by allowing the customer to fully understand the product. Types of video content you can use are:
Instructional video

. Include videos to help teach the customer how a product works and how to get the best of it. Video content also helps build credibility for your brand.  

Testimonials

. If you have got highly satisfied customers, don't be afraid to use them to shoot awesome videos with them telling of their experience with your product.
Focus on Additional Content
When online, customers expect to have all the information they need at their fingertips. Even if they find the product they are looking for, they require additional information to help them make their decision. Pay attention to the following elements for your online shop:
Mention the price clearly, including add-ons such as shipping

. You would not believe the number of customers that drop off just before paying for the product when they realize that there are several add-ons to the selling price, such as tax and shipping.

Build trust

. Add customer testimonials to your product pages to help users understand your products.

Delivery duration

. Online customers hate waiting around for their order to arrive, so make sure to stay transparent and highlight delivery times.

Delivery cost

. Again, it is about transparency: ensure that the user knows exactly how much he will have to pay for the product. If you are in a position to offer free shipping, mention it prominently.

List out all available payment options

. The more, the better.
The above tips merely scratch the surface when it comes to using content to help improve conversions for your eCommerce store. However, online, it is often the little things that truly matter. Give these tips a try and drop us a line in the comments section with your feedback. We would love to hear from you.
Author Bio: Isaac Bullen is a passionate online marketer who helps businesses of all sizes in New Zealand and Australia. He is Asia Pacific Director at international digital marketing agency 3WhiteHats. A blogger at the weekends and recovering coffee addict. Visit 3WhiteHats to find out more.