Ways to Increase Fan Engagement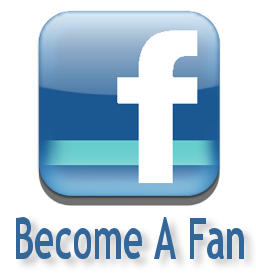 You might think that having a lot of likes on your Facebook page means you've made it, but the fact remains that a thumbs-up in passing is basically meaningless to your business. Think about a rock band out there with fans. What good is having those "fans" if they don't purchase the albums or show up to concerts?
With any type of social media marketing strategy you develop, your goal should be to increase your fan engagement. Having fans that actually interact with your material starts the dialogue you need in order to build contacts and to funnel people through your sales system. It all starts with engagement, so work to turn your fans into active participants.
5 Engagement-Inducing Methods 
1: Offer Valuable Content
No fan is going to engage with a brand if the content is boring. Long and drawn-out text-based posts; sporadic page activity that comes and goes. Your fans don't really have a reason to stay engaged with your brand. So you should aim to offer content that's valuable to your fan base. Think back to the very basics of niche marketing. What is it you're trying to do if not solve the problem of your niche? Offer content that provides a solution to a problem or that intrigues people to the point of taking action.
2: Offer Incentives for Engagement
The people saying they can sell ice to Eskimos might be able to, if they offer a nice incentive alongside the product. If you want people to really engage with your brand, offer them something for their efforts. In any type of business, you have to give a little to get a little. The good news is that the little can turn into a lot once more fans start engaging.
3: Promoting Sharable Material
One of the best ways to get fans to engage with your brand is to offer them material that they can share. A Facebook user is far more likely to engage if they can involve a friend in the process. Material that's geared toward sharing is totally underrated in the world of social media. It won't be for long, but for right now it's an under-represented aspect of fan engagement.
4: Select the Right Time
When you're working to target customers Facebook makes the process a simple one, but you still have to know when to do it. You should realize that fans are more engaging on the weekends than weekdays. They're also a lot more engaging after 8 p.m. – after most people are done with work and dinner and have time to devote to browsing their social sites.
5: Provide Custom Images and Video
Fans appreciate originality. They also appreciate visual materials. Instead of simply browsing Google until you find some interesting images and videos, think about creating custom images and videos for your posts. Something that is created by your brand and representative of your brand will increase your engagement numbers.
Fans are pretty much useless to you unless you can get them to engage with your brand. It's not rocket science; you just have to give your fans something worth engaging with. They're already social people using Facebook to network with one another. You're just trying to provide that nudge to get them to engage with you.
Contributing blogger: Eric Taylor 
Eric Taylor works as a freelance writer and business developer for Qwaya, a Facebook ad manager tool. Qwaya provides extensive information, tools and up-to-date news about social media marketing trends and strategies, most specifically on facebook. The company's goal is to build and develop a very sophisticated tool with powerful features that are user-friendly and affordable specially for social media marketers world wide.
image credit: http://social.razoo.com