Written By Disha Dinesh
In a world where consumers have instant access to information and the ability to purchase, everything is real-time. The dynamics of businesses involve far more variables than they did say 10 years ago. In today's age a customer's complete brand experience matters, and to manage it you have to consistently perform on multiple fronts – from demand generation to the sale and customer service where yesterday was too late.
The excellent news is that technology has progressed equally, in step with the issues you may be facing. By automating these processes you can efficiently manage your staff's time, optimize your performance, make room for important processes – like personalized marketing – and drive an increase in your results.
         1. Social Media Content Curation and Management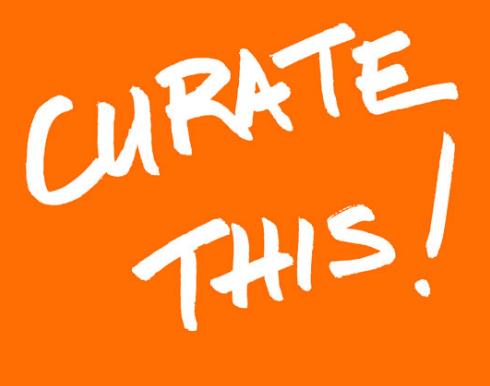 Consider your social pages to be channels and your fans are a good measure of your potential viewership. Essentially, you're competing on the content front at least as much as you are on the business front. Even if you aren't competing with the big guys for business, you may be for content because your audience has to choose between you posts and your competition's posts.
Creating every post isn't an option (original content takes hours of research), but you could source useful content and share it with your audience (and automate that process). By devising the best mix of created and curated content, you can both establish your expertise in the area, and become the your audience's favorite destination for content in your niche. How do you do it? Manual curation is time-consuming and may have you overlook important articles. Choose the right content curation app, set the right keywords to source content and share posts that add real value.
Tools you could use
DrumUp

– The app features keyword based recommendations of fresh content, RSS feed integration, scheduling to social media           platforms, automation of posts from sources that you choose and engagement analytics to track your shares.  

Feedly

– Among this app's features are journal/theme based content recommendations, organizing and creating collections, keyword based content alerts and sharing via external apps.

Pocket

– A few of this app's features include pattern based content recommendations, storing by categories, sharing with other app users, the read out aloud feature and user recommendations.




2.Email Marketing
One of the most effective ways to generate and develop leads is via email marketing. Most companies create an email capture mechanism for their websites or blogs and begin building a database of potential leads to nurture over a period of time. Some companies use these emails to send newsletters at regular intervals, while others send promotions every once in a while. Some companies do both. SaaS and service companies use emails for on-boarding purposes.
Manually sending each of those emails is an energy draining task. By automating emails, you can effectively connect with all of your potential buyers and guide them through each step of their journey. The data you get off of email marketing can be very useful in understanding your audience and refining your content strategy.
Tools you could use
MailChimp

– The app features customer targeting by behavior, preferences and previous sales. It has pre-designed and cutomizable templates to choose from and offer advanced analytics to track email marketing performance.

Litmus

– Among this app's features are beautifully designed templates, spam testing, page testing, advanced analytics, user based custmization and the support of a community for email marketing advice and troubleshooting.




GetResponse

– A few of this app's features include behavioral targeting, advanced visual triggering of email marketing campaigns, scheduling and advanced analytics to track your progress.




3. Employee Advocacy on Social Media
There are three reasons to involve your employees in the marketing process – they're more credible on social media (source: Edelman's Trust Barometer), they're likely to increase conversion rates (source: IBM) and they exponential increase your shares (simple math).
The idea is to device communication that you want shared virally (promotions, brand updates, thought-leadership content), share it with your employees, motivate them to share and track your impact to optimize your approach.
You could do it manually by sending emails to your employees and requesting them to share, but that approach is cumbersome and you can't track how much of it has actually happened or driven your goals. By using a platform, you can streamline content sharing, management, and tracking of your program.
Tools you could use
Circulate.it

: This platform features a dashboard to create newsletters to send to employees that you invite to the program. Employees who receive the newsletter can share content directly to their social pages from the email. 

DrumUp Employee Advocacy Platform

: This platform features a company stream where you can add content and your employees can directly share that content to their social accounts. The platform includes a leaderboard to motivate employees and analytics to track your program's progress.

Kredible

: A few of this platform's features include a kredibility score and suggestions to optimize your LinkedIn page (or profiles in the case of your employees), recommendations on what content to share and analytics of content performance.  




4.Lead Generation from Social Media
One of the goals of being present on social media is sales. Ultimately, you want that effort to result in an increase in revenue, certainly more than the amount you invest in the efforts.
Even if you have a huge social media following and reach, how do you qualify which of your followers are actual prospects? You could manually scan social profiles, type every message and reach out to a large number of people. But typical conversion rates are 1-2% and you can imagine the time you'd be wasting.
Instead, find a suitable social media lead generation and nurturing software and employ to save time and increase your efficiency.
Tools you could use
Socedo

– Using the information social users share on social media, Socedo qualifies your prospects by keywords you provide and deliver a list of leads for you to follow up with. The app also lets you automate communication cycles to communicate with them and integrates with top CRMs.  

BuiltWith

– The app lets you locate leads via keyword lists and validate them via social profiles, where they work and their email addresses. Other interesting features are prediction of future leads and prioritizing current leads.

AeroLeads

– AeroLeads works multiple sources to generate leads for you to follow up with, one of them being LinkedIn. The app also integrates with top CRMs.
       5.Web/Mobile app Optimization

Your website and mobile app have could be used in so many ways to grow your user base and improve conversions. Well-designed, positioned and properly timed prompts can help pique website/app visitors interest and increase your conversions.
There are tech solutions available to A/B test your page changes and suggest improvements for better search engine optimization. You can also measure the impact of each trigger you use on your website/app and break down the elements responsible for its success. The idea is to combine SEO and user experience.
Tools you could use
Kissmetrics

: This tool tracks your conversion process and determines which areas can be worked on and improved. It provides suggestions by analyzing the time a user spends on your website and how he/she engages with it.

Wordstream

: This tool provides suggestions of keywords to use on your website based on search data collected by it. It also assesses your performance and suggests improvements to increase your conversions.

 

Kochava

: Focused on mobile app tracking, this app displays your ROI for mobile ad networks that you use (up to 300 including Facebook, Twitter, Google etc.) and helps you optimize your app for conversions.  
Conclusion:
Automation directly results is optimization and efficiency when implemented right. By surveying the available software, and finding the right ones to integrate with your marketing efforts, you can increase your conversions and revenue.
Author bio:

Disha Dinesh is a Content Writer at Godot Media, a
leading content agency
. Her interests include social media and content marketing. When she's not writing, she's on the hunt for social media trends and inspiration.