Written by: Disha Dinesh
Marketing strategy and time management feature among the top ten challenges that entrepreneurs face. Marketing and sales can be time intensive processes. You have to identify platforms that are best-suited for your business, create strategy for each of them and simultaneously implement outreach on those platforms to successfully run your business.
Instead of managing these tasks manually, you can use sales and marketing tools to simplify the process and streamline your workflow. This is a list of five such apps that can change the way you look at sales and marketing.
⦁ 1. Nimble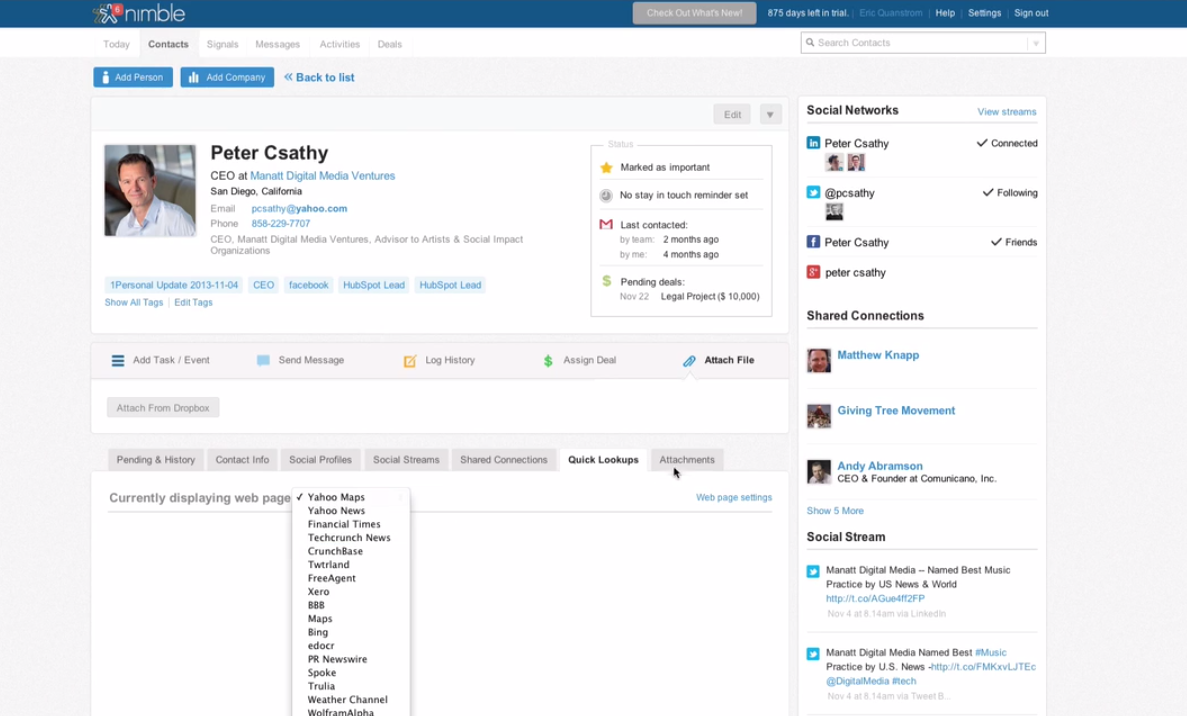 Nimble is an easy-to-use CRM that lets you manage relationships with sales leads without much effort. Using the tool, you can navigate and pull data instantly from any social media profile. You can also pull data from the social media profiles of the contacts or sales leads that you have and store them all in one comprehensive database.
These features eliminate the need for you to manually hunt for prospect data. You can quickly figure out how you should approach a sales call going by the data you receive from your leads' social media profiles. The tool also pulls and stores social engagements and contact history of your leads.
⦁ 2. DrumUp
DrumUp is a social media marketing and content curation app that also has an employee advocacy platform. You can connect multiple social media accounts, and curate, store and schedule content to all of them from one platform. The platform includes efficiency increasing features like one-click schedule, keyword based content recommendations and the option to create a content reserve for future use. The platform's engagement analytics gives you insights into what types of content are best for your social media pages.
If you need to amplify your content quick, you can use the platform's employee advocacy module or content promotion feature. You can also delegate social media page management to your employees by using the platform's team feature. Additionally, the platform also lets you shorten and track URLs, source GIFs and emojis and store posts while browsing to your DrumUp content library.
⦁ 3. MailChimp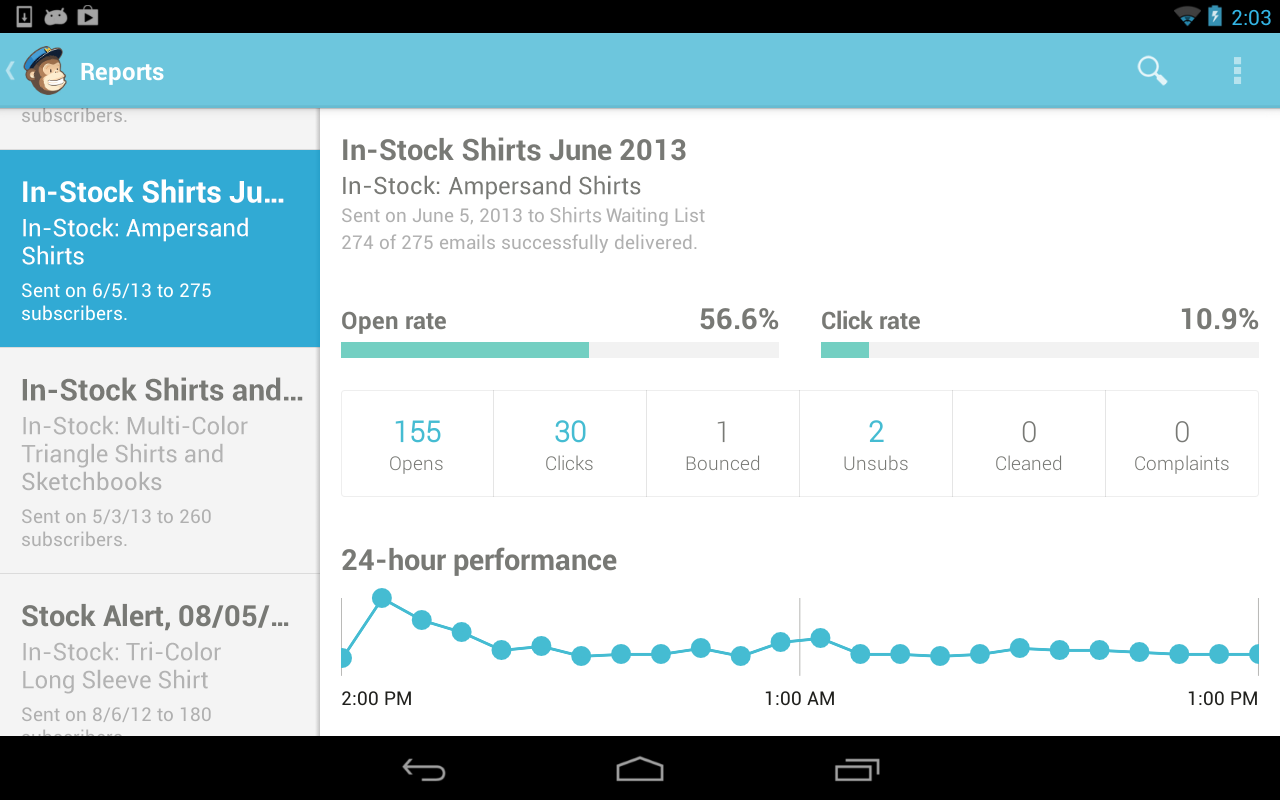 MailChimp is an email marketing and automation tool that can manage your email marketign campaigns for you. The tool makes email creation easy with its drag-and-drop editor that allows multi-user access and communication within the platform.
You can schedule your email newsletters or campaigns in advance using MailChimp. The tool also integrates with Slack, so you can monitor subscribes, unsubscribes and your delivery status right from your Slack channel. The tool also comes with A/B testing and analytics so you can refine your marketing initiatives and only invest time on what you're sure will hit home with your audience.
⦁ 4. SlideRocket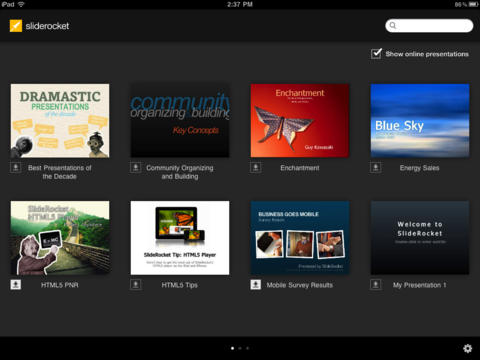 As an entrepreneur, you probably have to create presentations on a regular basis – to communicate visions to investors, employees or clients. Sliderocket is a great presentation building app that can help you simplify the effort while making professional looking presentations.
You can use Sliderocket to import your presentations, edit them or create new ones from scratch. All the presentations you create can be stored and accessed via cloud, so you can quickly make a reference to your slides wherever you go. The app also lets you import sound clips, text and images to place where you want on your slides.
5. Brand24
Brand24 is a social media listening app that also covers some areas of the internet. By setting up keyword alerts on the app, you can have alerts set-up for each time the app finds a mention of those keywords. You can use this feature to track your brand, industry and competitors.
The app also performs a sentiment analysis on the mentions that it catches. Based on whether the mentions are negative, positive or neutral, you can decide on how to prioritize and attend to the mentions. All data captured by the app can be converted into a visual format so interpretation and presentation of that data is made easy. All reports can be downloaded in your preferred formats for offline reference and use.
With the right tools, entrepreneurs can save valuable time and invest it on more pressing and important tasks. The right amount of reliance on technology can also improve the accuracy of your assumptions and projections, and help you make better overall decisions for your business.
Author bio:
Disha Dinesh is a Content Writer at Godot Media, a leading content agency. Her interests include social media and content marketing. When she's not writing, she's on the hunt for social media trends and inspiration.