Having a fresh start in building a business is crucial. Nowadays, due to modern technology, many companies and individuals are involved with local SEO to market and promote their businesses online.
Before, many users only rely on traditional advertising like published newspapers, TV ads, and radio advertisements when looking for goods and services. Since we are living in a modern world where the internet is the main source of information, users are utilizing search engines to find their needs and wants online. This gets the attention of most business owners. In our developing technology, the internet and search engines are continuously improving to provide the needs of the users and browsers.
One of the essential marketing objectives of businesses are the local packs which create direct leads to the latter no matter how small or big it is. It is composed of personal details like names, addresses, and customer reviews. Take note that this listing relies on the IP of the user.
Nowadays, Google became the leading search engine which got the 60% control of all searches. They show all the business' important details. Meaning, they provide the quality searches of goods and services that fit the user's needs.
According to a study, it is approximately 80% of 50,000 users are finding goods and services in Google. Have you imagined that? This means that there is a huge distinction when doing your marketing in an old way or using Google through your local SEO work to propose your business. Normally, an owner measures its success depending on how its audience reacts on what they can actually offer. Local SEO shouldn't be ignored right? Yet, we should know first what it is, how did it start and how to deal with it?
Local SEO, what is it?
There are simple and complex local SEO strategies which can help you to be number one on the listings. As an online user, when you make an online search within the scope of your area, it will give you three types of results. Normally you would observe that there are organic search results, listings from Google Maps, and paid advertisements. For example, Google maps box will show the top three results that match your search. This top three result is called the 3-pack as per SEO terms.
How did it start?
In March 2004, Google local was first known in the world. Google became aware of the fact that people are finding more products and services reviews online very useful. Before, locations and keywords were used as data to rank on the search results. So to serve properly more online users, it's Beta form version of shows the listings, maps, and directions of your business.
Local 7-pack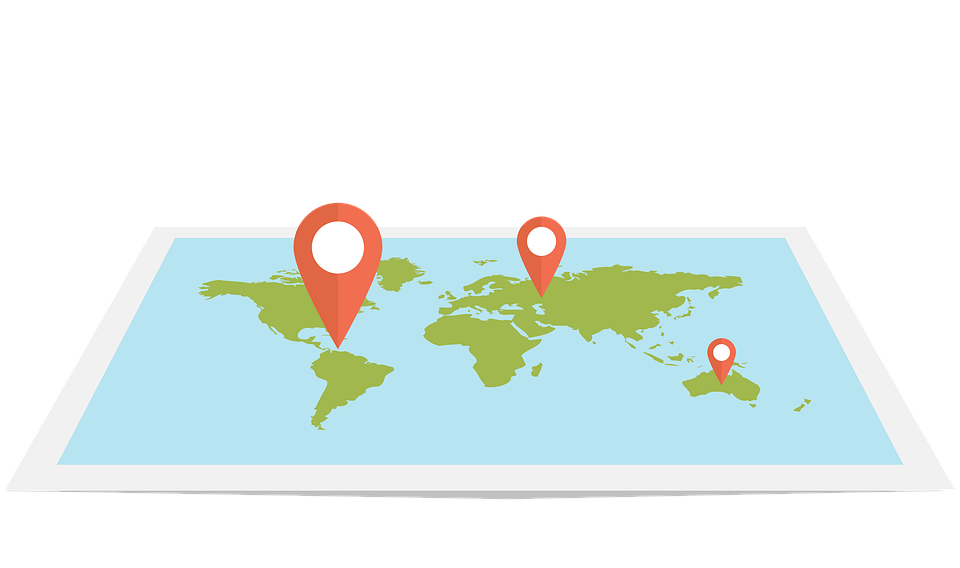 Google has shrunk the number of listing results in their SERPs from 10 to 7 that's why every business should always consider boosting their rankings online. The 7-pack listing is the steadiest version of Google local pack. Multiple and great changes have been made throughout the process of improving its UI and how the details must be shown in the search engine results pages. What is good on this type of listing is that it can give a chance to any companies with no reviews be into the list. This is an opportunity to be seen by a large number of users. One important element in search rankings is putting into details your physical business address.
Small and medium-size companies are normally owned and operated by locals, so local SEO will be a great promoting strategy. On the other hand, large companies might get a disadvantage on this part. Most of the online marketers are dependent on the 7-pack because it gives the users extensive results. Last August 6, 2015, listings were minimized from seven to three and digital marketers also got their attention with this development. Here are the five things which can be your guide to Google Snack Pack:
1. Google My Business (GMB): Enhance your profile
This is one of the simplest ways of reaching the top three listings yet it is also neglected by many online marketers. Google verifies your business because they want to prove that you are real.
2. Correct Name, Business Address, and Phone details (NAP)
Always be conscious of the basic details you were putting when joining GMB. The listings should appear the way you want it to be. Take note that you should always think about how do you want your business to be shown in public since the online world has a wide range of users. Update your listings in every part of your website from time to time. Consistently look and check your top landing pages, headers, footers, and of course, your homepage.
Consistency is an essential and huge factor for Google bots to provide an effective result to users with a specific location. All information (NAP) should be consistent on all of your social media platforms. The more you help these bots on their work, there is a higher chance of reaching the top of your SEO rankings.
When you think that all your NAP is already correct and persistent, you can proceed in starting to create the local citations. This is one of the quick ways to capture the attention of many users.
3. Appropriate keywords depending on your local area
Aiming your local society when generating your keywords is a big component in increasing your traffic with local SEO. The search engine results pages have a lot of references in looking for the proper keywords which are focused on your area.
4. Place a specific page on your website for your target areas
Actually, this is a basic rule and a simple technique, especially if your business has many branches. But still, this was commonly forgotten. Do not forget to build a landing page for every branch or location of your business.
5. Build an effective content
Always ensure that there are internal links in your blog posts which directs back into the other pages in your site. When writing your blog post, make it a point that your topic is relevant to your local area and link it back to your website's location page. This will make citations and it will let Google realize that your website is relevant and should serve to more users within your business' local area.