Written By: Heather Redding
Let's start with some honesty. How would you rate the social media marketing effectiveness of your manufacturing business? According to a study by the Content Marketing Institute, your response is more than likely "I don't know." B2B businesses, especially manufacturers, tend to be the slowest to accept and integrate social media marketing.
If someone visited your website right now and clicked on the social media buttons leading to your company's Twitter, etc., would they find any recent activity? Or perhaps you only used these social channels to post job openings. The truth is today, even the most niche-oriented company can find their place on social media.
The right social media strategy can help achieve business goals and profitable results. In this article, we'll cover five different social media strategies manufacturers use successfully to improve their ROI.
Social Listening
When it comes to social media and your business, one of the first and most important things you can do is listen. Before making actual postings on social media, companies often take the time to listen to what people are saying about their company or industry. Plus, with the level and detail of competitive information available online, they practice competitive intelligence monitoring, seeing what is being said about their competitors.
Social networking sites can serve as an endless source of fresh insights into consumer responses to brands, products, services, and overall company experience. The use of social listening tools allows companies to uncover market trends and customer sentiments. This allows for the generation of relevant, meaningful marketing tactics and programs.
Sharing Valuable Content
Probably the biggest key to success in the social media world, in general, is to create and share valuable content. Creating effective content grabs your customer's attention and gives your audience just what it's looking for, in an easy and straightforward manner. Partners, prospects, and customers can find valuable content about your industry on social media. With a great social media strategy, you will address customer needs instead of just product features.
Posting to platforms and networks such as LinkedIn and Facebook groups allows manufacturers to target certain groups of people. These people are already seeking this kind of information, so it will be much more likely that they will share it with others.
Interacting and Building Relationships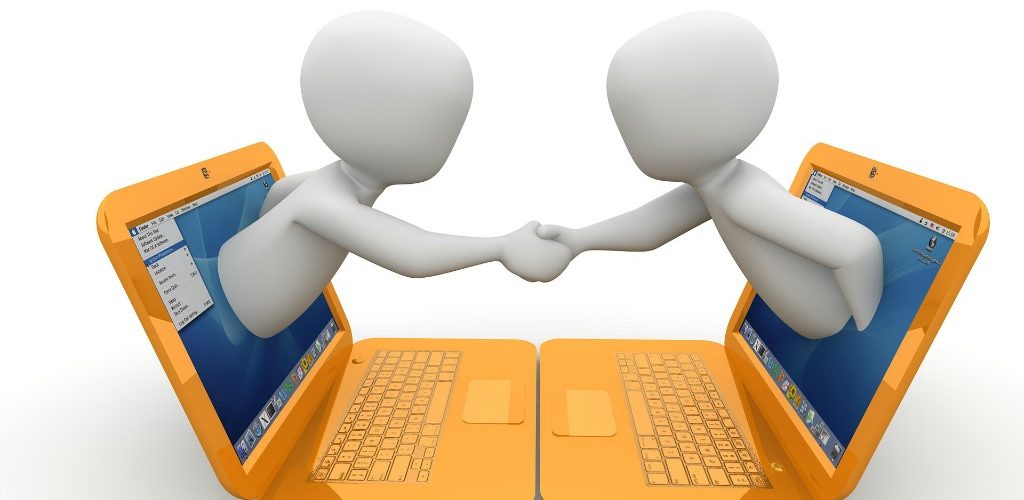 When practiced effectively, social media engages others, creating a two-way communication. Traditional approaches involved ERP and CRM systems pushing out information to customers about products, services, and promotions through a single channel. Instead of just posting or reading information, smart manufacturing companies are participating in discussions with their business customers and building a relationship. This humanizes the company and makes it appear friendlier to customer needs, differentiating it from competitors.
Facebook, for example, can be used to share product photos, welcoming customer feedback on new designs. The strategic use of hashtags on Twitter allows manufacturers to expand their reach and join a conversation on a topic. Manufacturing companies can also use YouTube to post videos of what is going on in their plant, how to use their products, and other processes to engage customers and pique interest.
Getting Customer Feedback
As mentioned with a Facebook example earlier, social networks provide an opportunity for two-way communication, allowing companies to get customer feedback. As a powerful tool for new product development research, social media allows you to see and know what customers feel about particular products and processes. Who better to ask for feedback than the customers who buy your products?
Companies use social media to survey their customers. Use your customers' feedback to guide your short and long-term decision-making. For instance, when you are developing a prototype for a new product, your customers can provide valuable input on how to improve your future product. In turn, your products will be more effective and your ad campaigns will be more productive.
Driving Traffic
Manufacturers drive traffic to their website to get visitors to try or buy their products. Deeper relationships and stronger content on the social web creates a stronger search signal. Social media and a manufacturer's website both need to be connected since they work in rhythm with one another. The company's website should be easily accessed through links.
Advertising is crucial, as no social media strategy is complete without it. Paid ads allow you to target customers by interest, geography, gender, skill set, etc. This, in turn, drives more traffic to your site, increasing your ROI significantly.
Conclusion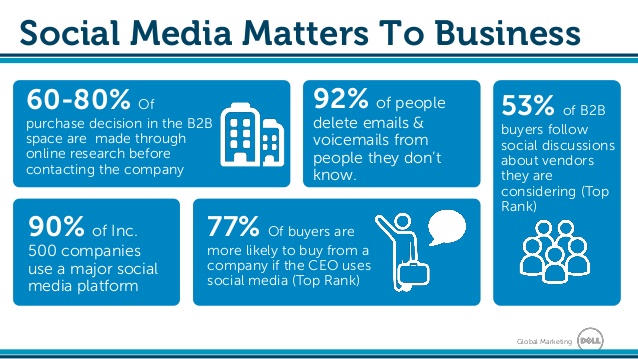 Effective use of social media helps manufacturers improve ROI. It's an important tool in the business world as a whole, thus presenting the need for a good strategy to make the most of it. With a good social media strategy and tactics, you can effectively: drive traffic to your company website; build relationships with customers and get feedback; and do research on industry and market trends as well as competitors. Use these key concepts and tactics and improve the profitability of your manufacturing company.

Author Bio:
Heather Redding is a part-time assistant manager and freelance writer based in Aurora, Illinois. She is a coffee addict who enjoys swimming and reading. Street photography is her newly discovered artistic outlet and she likes to capture life's little moments with her camera. You can reach Heather via Twitter.