Written By: Bill Sheikh
Content is King. You may have heard this in your marketing journey over time but never really understood it. When directing visitors through the sales funnel, it's important they have a good experience overall in order for them to complete their sale and to come back again. What many businesses don't realize is that when you use content correctly, you'll have a larger chance of pushing people through your sales funnel. That's right! But how can you achieve this? This expert guide will provide you the key steps on how you can use content to help push people towards making a sale, download, or another conversion goal. Let's take a look now.
Best Methods Of Using Content To Push Sales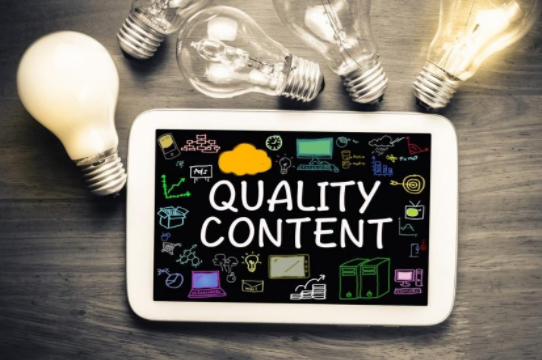 Professional, High-Quality Product Descriptions
Product descriptions are the first line of the defense for your business when it comes to generating a sale. Many people don't realize that customers will be more likely to purchase from your business if they're confident in what they're buying. It's important to realize that when a person is buying a $50 or even a $300 product online, they will be less convinced with buying from your site if you have a product description that's vague, full of spelling mistakes, or that is only one sentence long. So how do you turn this around? The answer is creating professional, high quality, product descriptions. So how can you do this? Here are some tips to help get you started:
Write about the different product features and their benefits, and how it will add value to the visitor. Eg: 'This sunshade delivers great sun protection when pushing your baby in the sun.' This is better than by just saying 'this pram has a sunshade'

Keep the description between 100-200 words. Unless you're aiming to really boost your SEO efforts with 500+ word descriptions, people don't usually like to read large blocks of text. Instead they generally just scan over the content to find the information they're looking for.

Under the product description add bullet point features. As said above people like to scan the content for the features they're looking for and this makes it easy for them.

Check for grammar and spelling mistakes. Mistakes tend to make your product descriptions unprofessional which can lead to minimal sales.

Ensure the content is 100% unique and not duplicated. Duplicated can damage rankings so keep this in mind. To check for duplicate content, use Copyscape.com.
By incorporating these tips, you can create product descriptions that really do make the difference to your sales and conversions.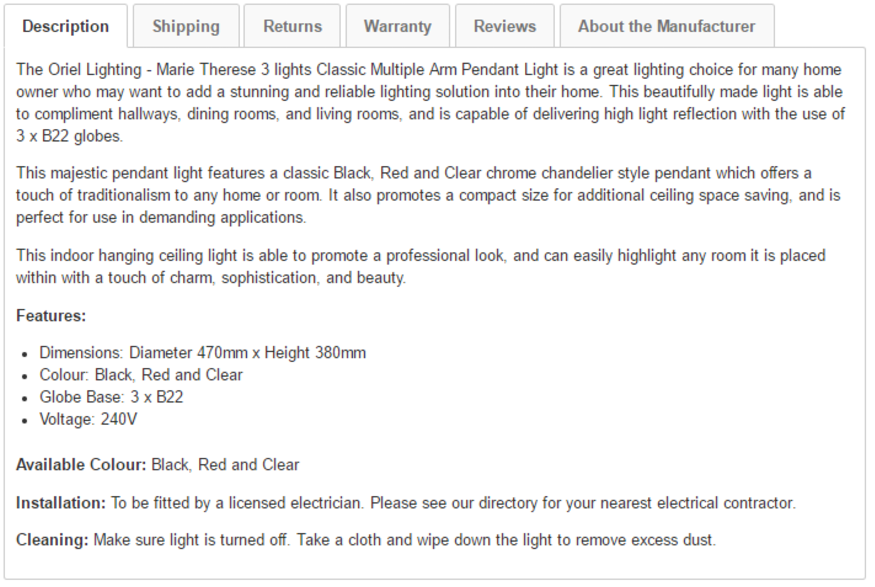 Show Testimonials and Reviews
The next step in pushing people through the sales funnel is by showing them your testimonials and reviews. Consumers today rely on reviews heavily to help them decide whether to purchase from a business. When showcasing your reviews, consider the following:
Showcase both good and bad reviews as long as the good oversee the bad.

If possible place a review tab on your product page. This will increase your conversions more because your potential customers don't need to leave your website to find reviews. When visitors leave your website, you have a 50 percent chance of them not returning.

When responding to reviews, make sure you stay polite and peaceful no matter how annoyed you are. It's important to take not that potential new customers are seeing your customer interaction. If you're peaceful to negative feedback it will help to build trust.
The sales process relies on reviews and testimonials to help push people through the sales funnel. While small pieces of content, they do have a big impact on the sales process. So, use it to your advantage.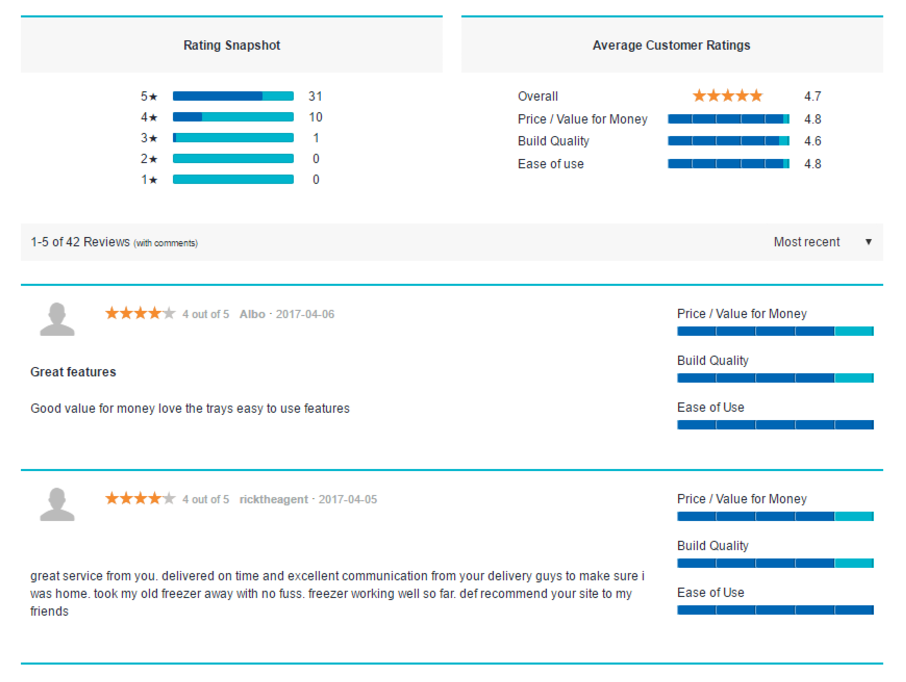 Write Blogs and Articles That Are Helpful
Blogs and articles, while may not seem to connect with your sales funnel, actually do help to drive people to make sales. The way they do this is by helping to build your reputation as a professional in your industry. The more people begin to trust you, the more sales you'll start to have. When writing your blogs and articles, here's some things to think of to make yourself a leader against your competition:
Make sure the content is relevant to your industry, services or products that you have to offer.

Answer questions your consumers may be having about certain topics. You can find out questions that people have been looking for by searching in Google.

The content should be grammar and spelling mistake free. Mistakes make you appear unprofessional.

Make your content look appealing by breaking up large bulky paragraphs. Promote white space by using paragraphs, bullet points or subheadings.

Use titles that engage people. For example: 'How Is Fuel Made?' isn't as enticing as 'Fuel 101: The Steps That Make Fuel Into Food For Your Car'

Work on offering content that's around 1000+ words. This gives you plenty of room to expand on a topic and gives the reader enough information that will satisfy them.
Keep in mind when writing the content that it should be shareable and useful. By writing useful content you'll be able to gain the trust and loyalty of your followers, thus improving your sales and conversions.
While it's not so much content, images are also important in the sales funnel process. Images are what people rely on when buying products. They want to view the product before buying and generally won't buy from a site if image quality is poor. When adding images to your content, whether product descriptions or blogs, here's some things to consider:
Make sure the images are relevant to the content or product. Don't put a car on a blog about a motorbike.

Make sure the images are clear, clean, fresh and of high quality. Professional images go a long way in selling a product or service.

Use images that are royalty free. You can gain images from sites such as ShutterStock.com, iStock.com or Pixabay.com. However, you may have to pay for the image depending on where you go.
Images are very important to the whole process, while not content, they tie the content together and make it more visually appealing.
Conclusion
When directing more people through the sales funnel, content is key. As you can see above, these are the main ways you can drive more people to make a sale. So, has your content been lacking on your website?
Bill Sheikh – Owner/Founder
I am the founder of U-Thrive Marketing, Tulsa's premier online marketing and website development firm. I have helped hundreds of businesses across Oklahoma and the rest of the US put their business on the map online. I specialize in generating more customers for the businesses I work with by utilizing proven online marketing tactics such as SEO, PPC & Social Media marketing. I also have a team of experts that work on my team that specializes in website development, website design, and graphic design. I have also been personally featured on many national and local publications related to online marketing.