As published on Social Media Today
"The hot IT buzzword of 2012, big data has become viable as cost-effective approaches have emerged to tame the volume, velocity and variability of massive data" – Edd Dumbill, O'Reilly Radar.
That's how the program chair for the O'Reilly Strata Conference explains the Big Data surge. But I had a friend recently ask, "What's the big deal, and why now? And, give it to me in laymen's terms, please." It got me thinking about the Big Data shift and the significance of it in relatable and simplified terms. Let's start with the "Why now?"
Why the Shift?
One of my peers, Barry Morris, CEO of NUODB, states it this way, "Historically a lot of computer data came from fingers and keyboards." In the past, this information was structured in a database so data analysts could model it and managers could get reports about the health of their business. You'd ask things like, "What were last year's top selling products in the Northwest?" and be able to generate some graphs about it.

In the Big Data era, knowing that isn't enough to produce a meaningful strategy to remain competitive. Along with sales data, we now have an abundance of other meaningful data. As Barry explains, "Increasingly, data has been auto-generated from networks, web sites, supply chains, sensors, markets, system logs etc."
Reviews, shares, and sentiment from social networking sites, information from partners and suppliers, as well as their social and operational data all come into play. So if you're that strategic retailer trying to gauge the Northwest region's top selling products for next year, you now need to make use of all the information relevant to your business. Failing to do so, could mean missing anticipated trends, and consequently, next year's sales target.
What's the Big Deal?
Why all the Hoopla? The big deal is because Big Data means big money. A recent study from Get Satisfaction indicates using big data has the potential to increase profitability in virtually all industries. Many are set to benefit to the tune of billions of dollars.
In healthcare, for example, the study indicates $300 billion can be captured annually over the next ten years, by improving operational performance and adopting technology-enabled process improvements. Medical providers can collaborate and communicate with like-minded practitioners accessing their case data, while sharing best practices and the latest product information. For patients, this type of efficiency can translate into quicker, better service.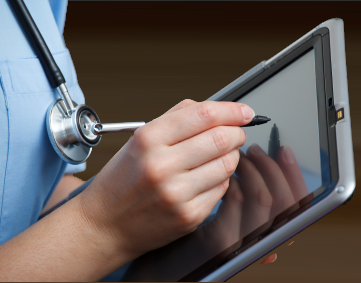 Ahsan Awan, Director of the Office of Development at California Northstate University, and former CEO of Global CINRG, Inc., has seen transparency in clinical data amount to far better patient record keeping. Creating Big Data, adding collaborative intelligence, and leveraging the acumen of users from around the world, medical researchers and physicians are able to deliver more comprehensive and competent care to more patients. Ahsan explains, "We've seen vast improvement in scheduling capabilities by factoring data such as the fixed distance from a patient's home to the treatment facility with real-time driver generated GPS traffic conditions, that can affect scheduling and availability timelines." Meaning, more efficient medical practices based on more accurate treatment planning, and better quality of care attributable to fewer adverse event factors.
In retail, the same Get Satisfaction study estimates a potential increase in retailers' operating margins to near 60%, by scenarios like the earlier "Northwest region" example. It's fantastic for real-time upselling, as well. Now a retailer can have sales associates who understand and have access to know what's in stock and what's soon to be delivered that a consumer might like to purchase based his purchase history. With the proliferation of mobile devices, this purchase opportunity can be shared in-person, on the sales floor, face-to-face, delivering a very personal shopping experience to a retail customer.
In manufacturing, big data input has the potential to cut operating costs by nearly 50%. Manufacturers with better information are able to reduce material costs. With new data, management, operators, and engineers can work together based on quick feedback in a data-driven environment, not the distinctly siloed manufacturing industry of the past. And collective views of manufacturing information can help identify overlapping operational tasks and affect the proper allocation of resources.
Location-based technology is impacted, as well. I'm an industry analyst at the Social-Loco Conference here in San Francisco next month. The day-long event is focused on emerging personal location technologies and marketing strategies and is sponsored by some big name brands like Kraft Foods, Nokia, and Home Depot, and boasts a keynote from Facebook. For these brands, the big deal about location big data is the estimated $100 billion market surfacing around things like geo-targeted mobile advertising.
In summary, then, the "Why now?" is because we have changed as a culture. As consumers, we share more, and through many more devices and mediums than ever before. And manufacturers and providers who serve us are all sharing more information with one another, as well. The "Big deal" about this is, done right, the insight gained from this information can lead to big efficiencies that haven't been there before.
And hopefully, this all translates to lower priced t-shirts, mobile coupons for terrific sandwich shops, and less time spent at the doctor's office.