Written By: Caylin White
Business developers are primarily concerned with increasing sales and growing their organization. They achieve these goals by focusing on customers, markets, relationships, follow up and planning.
On the surface, there doesn't seem to be much in common between a content marketer and a business developer. There are, however, many tips content marketers can learn from their business development counterparts. Here are a few of those valuable lessons.
Focus on Customers
The average business developer strives to accomplish two goals: Keeping existing customers happy and acquiring new ones. One way to do this is by leveraging visuals.
Business developers understand that customers are first attracted to the visual appeal of a product. They put effort into ensuring that the product packaging is attractive and grabs the attention of the client right off the shelf.
Content marketers can borrow from this basic human need for visual appeasement by including eye-catching and visually appealing elements to their content.
High-quality images, videos, photographs, and screenshots encourage the visitor to take a little longer on the page. Your copy may be well written and useful, but you must engage the visitor before he can think about reading what you have. The average web surfer spends roughly 15 seconds on a web page.
Posting eye-catching images on a blog or other media isn't a revolutionary idea but you can out-perform your competition in this area by first choosing an appropriately sized image. Keep the pictures at under 100KB where possible, so they don't take too long to load. Next, optimize the image so that it looks just as good on a desktop computer as on a smartphone or tablet.
Understanding the Market
The average business developer knows who he is selling to, how much the client has to spend, and where he spends his money. This strategy allows the developer to create products that appeal to his target audience and to make these products readily available in the determined market.
Knowing your audience is another tip for content marketers to take from business developers. It is crucial that you understand who you are speaking to before attempting to create content. Figure out the demographic, how much they have to spend, their problems, the type of content they consume and where they spend most of their time.
This information should help you to craft a message that resonates with your audience and identifies you as an authority in your field. In addition, knowing where your audience spends its time allows you to put your message on mediums that your demographic is likely to find.
Most of your competition understands this on the surface level, but you can take things a notch further to propel your client's success. Borrow a leaf from a business developer and go out in the world to talk to people.
Identify one or two areas where your target readership resides and works and get busy taking questionnaires and suggestions. Find out what they read, what kind of material they consider authoritative, what they do for a living, what their interests are and any other questions you think will help you create good content. Real life interaction with your audience gives you a deeper understanding of their needs and the type of content that suits them; something your competition is most likely not doing.
Valuing Relationships
Any business developer worth his title will tell you that one of the most important aspects of his job is to maintain positive relationships with his clients. He achieves this by asking for and responding to customer feedback and concerns. The developer trusts the quality and usefulness of his products but also understands that the client is the ultimate authority on these things.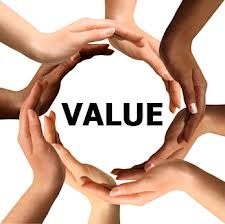 The tip for content marketers, in this case, is to build and sustain a healthy relationship with your audience. The primary goal is not necessarily to make the sale but to build trust to the point of purchase. Begin by creating authoritative content and ensure that any claims you make or any content you put out is accurate.
Next, engage readers through comment sections and social media. Where possible, respond to your audience's engagement even if it is simply thanking them for their input. A person who feels heard and understood is more likely to come back to your page and ultimately transact business with your client.
A good way to outperform your competition and grow your client's image is to respond to all engagement. This is especially true in the case of negative feedback. Business developers don't just deal with the customers that they like; they engage with difficult people as well. It is inevitable that you come across negative feedback. Handle it in a friendly and professional manner and attempt to resolve the problem to the best of your abilities.
Sometimes all it takes is letting the commenter know that you have heard his concern and you will take it into consideration in the future. Handling criticism professionally, whether warranted or otherwise, increases your credibility and improves your business image in the eyes of the audience who already like you and those who don't.
Following Up With Sales
Good business developers are proactive with sales. They don't stop at advertising and putting the product on the shelf. They are active in helping the customer along with the purchase process. Some clients need more convincing than others. Some of them are merely forgetful. A good business developer knows the right time to follow up on a stalled sale and how to achieve the desired result tactfully.
You can translate this into your content marketing efforts through promotions, coupon codes, newsletters and email marketing. Build an extensive email list and use this to offer customers insider information or deals as often as possible.
Rather than spamming your inbox, engage with your readership every once in a while whether by letting them know that a product they might be interested in is on sale or only keeping them in the loop about what you have been doing. People like to feel special and remembered. A simple reminder about a sale or new arrival can be enough to nudge a prospective client into making a purchase.
You can out-hustle the competition by setting up automated follow-up systems and strategies. There should be a clear distinction between the follow-up system for your prospective clients and that of your existing customers. Much of the time hustling is about working smarter rather than harder.
Just make sure that your automated system is not a canned message to be sent to everyone. Craft each message depending on the desired outcome such as establishing your client as an authority, increasing sales or boosting referrals.
Staying on Top of Planning and Project Management
You should be able to anticipate future growth and have systems in place to ease the transition. For example, are you prepared for a sudden surge in web traffic? Can your current host handle five times the amount of your current traffic or would you need to change service providers? How often and when do you put out new content?
In addition to this, you need to know what actions you hope to invoke in your audience. Is it to buy your product? Sign up to your newsletter? Share on social media? Keeping the end in sight helps to determine the best course of action as far as the type of content you should create.
The idea is to stay ahead of your current situation by planning for the future. Think about where you see your business a year from now and consider what you are doing today to facilitate that growth.
Out-hustle your competition by incorporating various daily marketing tasks to your schedule. These tasks don't have to be directly related to making a sale. Engage daily with at least one audience member on their social media page or comment section, answer a few questions daily, read at least one post from your competition every day, find out what is new and trending on that day. These activities take less than 10 minutes of your time but compound exponentially to contribute to your client's success in the future.
Author Bio
Content marketer Caylin White writes at the investment blog StockHax. Visit often for trading news, tips and strategies