By Normand Bourque Jr (@RamblinBlogger7)
We have all seen the commercials for Harry's and Dollar Shave Club (DSC). Don't waste time and money at your drugstore getting razors when you can have high quality razors shipped directly to your home. For months I have been debating trying out the "shave clubs" and seeing if they are worth the hype. So I decided to reach out and put them both to the test.
First Impressions
I received a shave kit from Harry's and Dollar Shave Club (DSC), both arrived in nice boxes that emphasized high quality. They both included their signature shaving product along with a handle and four blades. Harry's had a bit of a classier design to their blade handle,  It was made of plastic and had various colors to choose from. They offer only one blade type (five blades) and at 1st impression they seemed really good quality.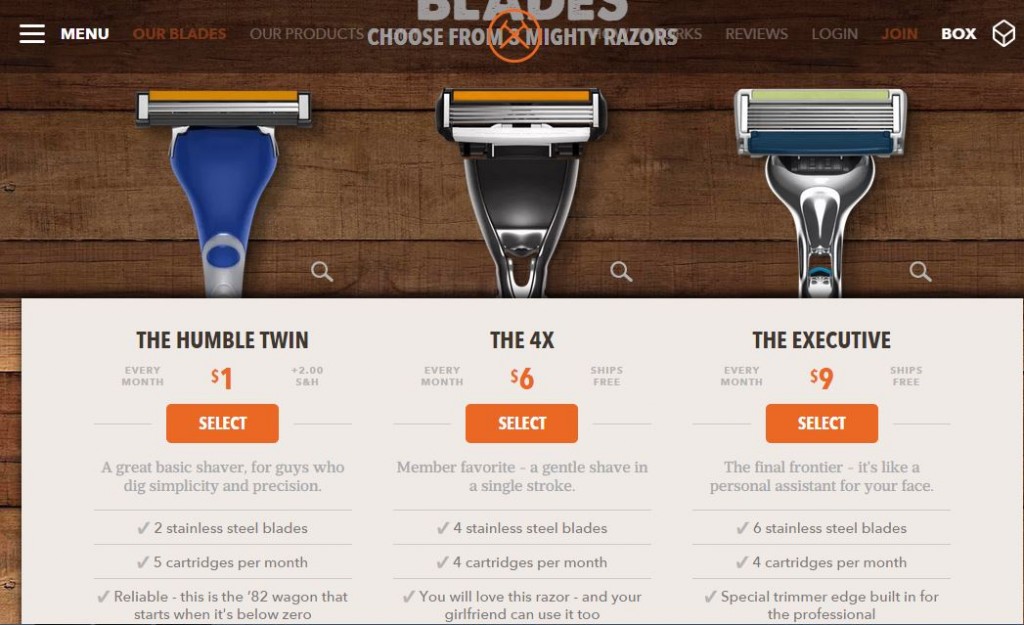 Dollar Shave Club has 3 blade types to choose from 2,4 and 6 Blades, I was given the 6 blade or "The Executive" Razor. DSC handle felt a little heavier in the hand but still very comfortable to operate and the blades looked just as bit as high quality as Harry's
The Shave
I started first with the Harry's brand razor, and their shave cream that was provided in the starter set. Their shave cream smells great and applies easily to the face however, I didn't feel it provided as much lubrication or smoothness as my normal shave cream does. Working with it I did find it to be a little more cumbersome; maybe their shave gel is better but I can't compare as I was not given that product to test. The razor still did a great job and I had no nicks on my first shave. I did notice however, the razor got clogged with hair and it took some effort to clean it out, It didn't affect the shave but it was a pet peeve of mine.
My wife has since taken over my Harry's razor and loves it, declaring it gives her a better shave over all the other razors she has used over the years.
Dollar Shave Club razor in my mind was quite flawless, I loved their shave butter, it went on clear so you can easily see what you are shaving and it glided nicely over my face. Very minimal clogging which was easy to rinse off. I also noticed with the shave butter my beard tended to grow back slower which resulted in me having to shave less.
My wife even asked me if I shaved that morning which I didn't and had actually shaved the morning before. DSC after shave is also very calming and smells great, I haven't had any nicks from any of the shaves I have gotten from either brand.
Final Thoughts
Overall, each razor gave a great shave and felt great in my hands as I ran them across my face. Neither of them gave me any cuts with the multiple shaves I did on each blade. I do however favor the Dollar Shave Club razor over Harry's just because of the clogging issue and their shave butter was a more superb product.
However, one thing to keep in mind, Harry's actually manufactures their own razors, while DSC actually resells razors from various vendors. Which means for the consumer that Harry's can easily improve on their design and always work on making it better, whereas DSC has to go through it various vendors in order to make improvements to their products which could be a more difficult process for improvements.

Be sure to follow me on Facebook RamblinBlogger and on Twitter RamblinBlogger7
If you have a product that you would like to have put to the test reach out to me!!