Written By: Gloria Kopp
Great content doesn't grow on trees. No, it grows in the minds of professional writers, who are just waiting for you to pluck that fresh content from their bulbous brains. Every business needs to be continually producing new content in order to stay updated and relevant. If you're looking to hire a content writer for your business, here are a few tips to keep in mind before you bring anyone on board.
Get to the nitty-gritty grammar
A potential candidate's resume may look unbelievable, but slow down before you sign on the dotted line. It's always important to make sure they can back up what they're claiming, so do a written interview or get them to compose a short piece for you. Don't be afraid to put a little pressure on them to write something quickly and without notice – we all know this is a realistic situation that happens in businesses all the time.
Evaluate not only what they've written in terms of content, but also look at it in terms of grammar, punctuation, and spelling. Hemingway App is an easy way to quickly check if there are errors throughout and to also see at what reading level the content is graded.
Where's the passion?
Of course, you want someone who's qualified to do the job, but you don't just want a writer. You want someone who has a passion and enthusiasm for the job and the business because that passion will shine through in his writing. Someone who actually cares about the content will generally put forward better writing than someone who is indifferent to it.
Set your limitations
It's important to have strict specifications for what you want and need, from deadlines to word counts. It's your business, so it's success is in your hands. Lay out the rules ahead of time so they're clear, and stick to them. Keep your word counts in check with the help of Easy Word Count and make sure there's no plagiarism happening by referencing the guides at Australian Help. Regardless if plagiarism is happening accidentally or not, it will ultimately fall onto you and your company, so make it clearly known that it will not be tolerated at all. In line with that, you've also got to make sure that your writers are properly referencing any materials they are drawing from. Cite It In is the easiest way to put together your citations quickly and correctly.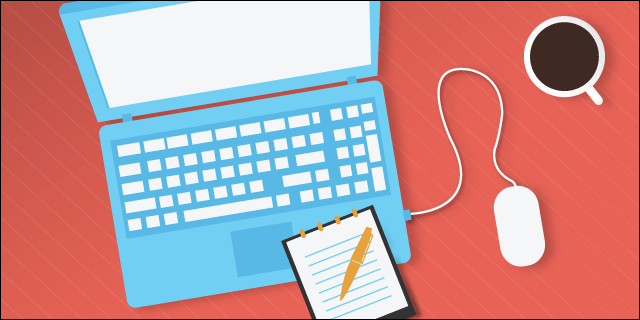 Hiring a professional writer to complete content for your business should be a stress-free and straightforward process. After all, you're delegating this work to someone else to take the burden off of your and allow you to focus on other areas of your business. Get started in your search for a qualified writer on any of these websites:
Upwork
No matter what type of content you're looking for, and no matter what subject matter you're dealing with, there's a professional on Upwork ready to do the job for you. Post your request, detailing exactly what you need, and have qualified content writers submit their proposals to you.
Freelancer
Have freelance writers compete to work for you, bidding on the work they'll be doing. Set the timelines and budget and only release payments when you're satisfied with the final product.
Essayroo
Even if you need your content turned around in a short timeline, EssayRoo will make sure you get your final product in your hands when you need it. Have a professional writer from their team do the work for you, so you can focus on other aspects of your business.
Text Broker
Get your content created by a high-quality professional at a competitive rate through Text Broker. When you're able to pay such competitive rates for written work, you'll be able to keep your content fresh and updated frequently.
People Per Hour
From marketing content to blog posts, People Per Hour has the freelance professionals available to get the job done. In just a few simple steps, you'll be well on your way to hiring an expert and having your content ready to be used.
Boomessays
Fast, reliable and always premium quality – the team at Boom Essays gets the job done and to your complete satisfaction. Your project will be paired up with a team member who's well versed in the subject, so you can be assured your content will be topical and relevant.
Craigslist
You can find anything on Craigslist, including a content writer! The bonus about Craigslist is that, if your searching for and finding someone local to do the job, you'll have the opportunity to meet with them in person to discuss what needs to be done, and even have regular meetings to get progress reports and talk about future projects.
UK Writings
Having a professional writer to put together your content is great, but having a professional writer who's also an expert in what they're writing about is even better. And that's what you'll get when you turn to UK Writings for your content creation needs.

Gloria Kopp is a web content writer and an elearning consultant from Manville city. She graduated from University of Wyoming and started a career of creative writer, now she works as an editor at Resumention. Besides, she is a regular contributor to such websites as Studydemic, HuffingtonPost, Engadget, etc