Digital marketing has created all the buzz in the last 5 years or so. Many thought that this is a big bubble ready to burst anytime. But beating all odds, digital marketing is still cruising forward, adopting newer techniques and approaches to optimize its performance. Hubspot has got some of the interesting numbers of digital marketing for 2017. Seeing this numbers, one can be assured that digital marketing has crossed the heavy tides and is here for the long sail.
Anyone who has access to a smartphone and internet (which most of the people do) would search online as soon as they hear a brand name or need a product. If your brand doesn't have an online presence, then your visibility becomes near-zero. Even if you do helluva offline marketing, it just would not create that zeal. Chances are high that you would be labeled as a traditional or even an obsolete brand. Having a digital presence is not a luxury but a necessity now.
However, like anything else, digital marketing is often used the wrong way when it comes to brand building. That is because some marketers run behind numbers such as Google Adwords statistics, facebook promotion statistics, and lead generation. They forget that what constitutes an increase these numbers are the fundamental brand building
So, let's take a step back from all the noise around the marketing numbers and focus on the brand. What is the ultimate brand building technique for the digital arena? What are the things that would constitute a solid digital branding foundation? How can we sustain the brand image through digital marketing? We will answer all these questions in this article.
1. A website that reflects your brand identity
A website is considered as the mirror reflection of a brand. Some of the brands like Mindtree and feed has aligned their website perfectly with their brand personality. Keeping it simple yet unique; both in terms of design, layout, and content. There are no confusions, complications. The messaging is clear and the user gets a good impression of the brand just by visiting the website. Having a simple yet perfectly planned and executed website can help your brand to make a great first impression and also boost brand visibility.
2. Content that is aligned with the brand image
Now, as they say, "content is the king". So a king has to look and sound like a king. In terms of content, it can get tricky at times. Content marketing is basically in textual as well as visual forms. Both are equally powerful and effective. But it is important to have a synergy between visual content and textual content. One should not dominate the other. Content should be able to communicate to the reader what the brand actually stands for. Its vision, the character, and what is being offered to the audience. The more precise and clear the content is, the more powerful it becomes to create a brand.
3. Videos to visualize the brand image
Video marketing has disrupted the digital marketing spectrum last year. Over half a billion people are watching videos on Facebook alone every day.  Now let's take a moment to digest that number. It is only going to go upwards from here onwards, according to marketing gurus. The reason for this huge impact is because of the power of visualization. If people are able to visualize, they are able to understand it better. Video marketing can be leveraged for brand building by telling stories about your brand. How you as a brand is treating your employees, how are you giving back to the society, these can be communicated through visual stories that would make a huge impact on brand building
4. Social media marketing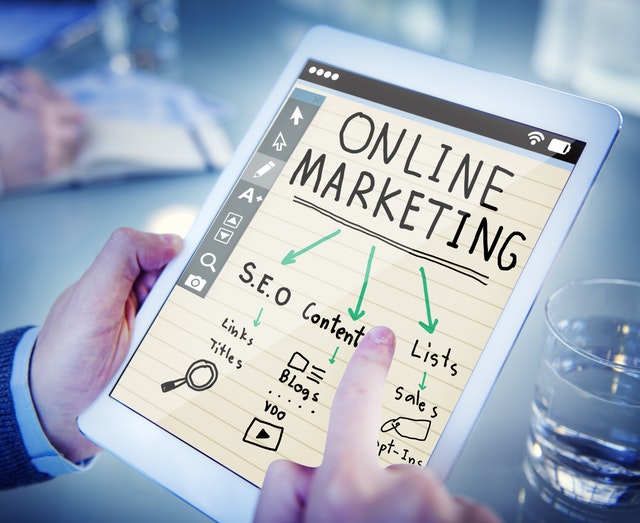 Enough said! The medium is so big and so important for marketers that it doesn't need an introduction. Social Medias give the power to reach masses, and by that, I mean billions of people, with just a single click. It not only helps to reach the targeted audience but also tracks them using artificial intelligence to keep the communication going. The more you inject your brand into them, the more powerful it gets. It can also improve Google ranking if fueled by the right content. Social media marketing can do wonders for a brand, whether they are in the conception stage or an already established brand looking for digital visibility.
5. Direct engagement with the audience
For a brand to grow, frequent interaction with their audience is important. They will have questions about the brand's products/services. Having an online presence to answer instant queries and generally interacting with your audience on a frequent basis can boost the reputation and reliability of your brand. Having that personal experience can immensely influence a buyer's or prospect's perspective about the brand. It helps to create a positive footprint in the minds of the audience.
6. Use of right promotions through right platforms
As much as digital marketing and all the above-mentioned factors contribute towards brand building and visibility, no brand can shy away from promotions. Promotional marketing gets easier in digital marketing. Traditional marketing dealt with a lot of ambiguities in terms of targeted promotions due to geographical constraints and diverse audience. Digital marketing makes it easier as you already have your audience under a single roof. It is only a matter of finding the right platform where there is scope for maximum output and use focused and calculated promotional marketing. Not to mention that fact that digital marketing offers a much better ROI on promotional budget.
Conclusion
Brand building takes time, effort and most importantly, patience. There are millions of brands online yet few are getting noticed. You cannot build an identity or reputation for your brand overnight. Aligning these factors along with the right strategy can create a positive impact on your brand and fast-track the brand visibility online. After all, marketing, in any form is an art that needs to be mastered to produce a masterpiece!