The gaming industry has been one of the biggest growth sectors of recent years, proving resilient and largely recession-proof. The global games market is still growing, with the value expected to hit $113 billion (£76 billion) by 2018 and some games becoming household names. The UK-produced Grand Theft Auto V, for example, is the most successful entertainment title of all time, including movies. The game grossed over £1 billion in just three days worldwide, whereas recent smash Star Wars: The Force Awakens took almost two weeks to earn a still stellar if somewhat smaller $1 billion.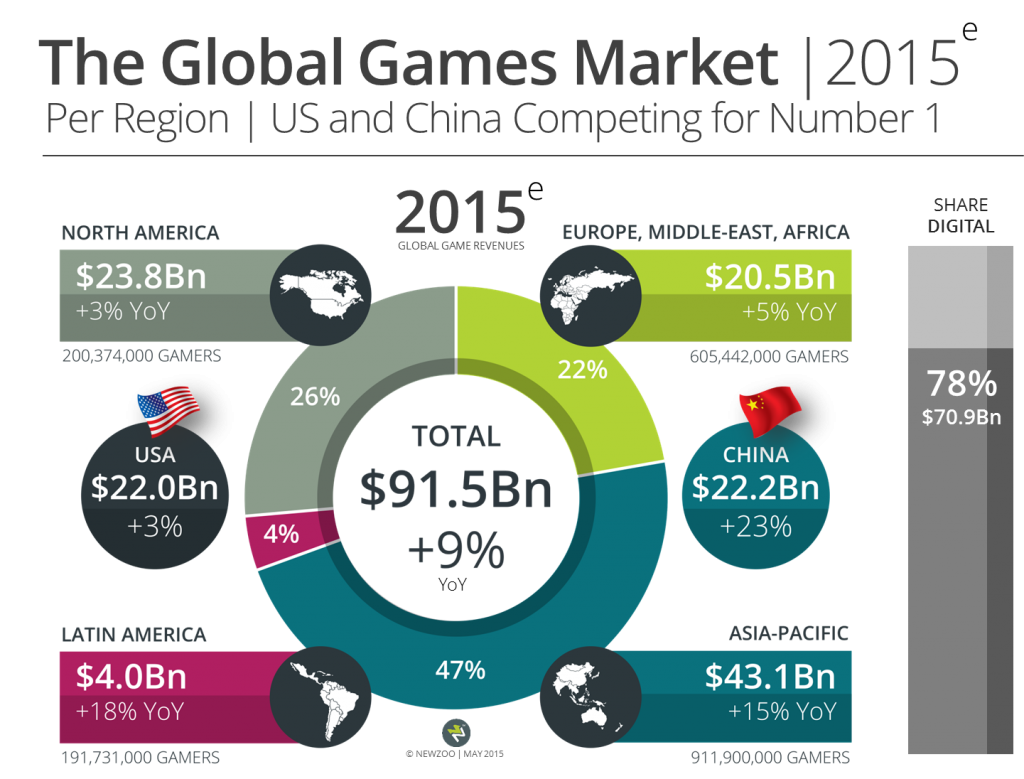 There's a lot of profit to be made in games, but the competition has also increased dramatically. Titles like GTA V might grab the headlines (and not just in terms of sales figures) but there's far more to the industry as a whole than the big console and PC game releases. There are a huge number of large and independent game studios creating thousands of titles a year while casual online and mobile games are both on the rise. Online gambling is another area that is growing quickly.
The huge diversity in individual games and platforms is one reason why marketing within the sector is so complex. The marketing of live casino sites, for example, not only has to engage potential customers but must also comply with marketing regulations covering gambling platforms. The Gaming Act 2005 opened the door to TV and multi-channel advertising for online casinos and sports betting but a number of rules, such as those regarding the targeting or utilisation of young people in marketing materials, were also introduced.
If you are marketing a small, independent game company, the model you use for your game will have a large impact on how you market it. The traditional model is to launch your game as a product (GaaP). This involves releasing games as individual properties that will require marketing separately – although campaigns may be interlinked, especially for sequels or related products. The other basic model is "game as a service" (GaaS), which is more of an ongoing process and may be more akin to a long-term subscription service rather than a series of one-off purchases. This is generally more suited to gaming websites and online games that often change and evolve over time.
Whether you are going with a GaaP or GaaS model, games marketing has become an increasingly multi-channelled, two-way process between the provider and the consumer. Gaming marketing is specialised but it's not undertaken in the narrow niche it once was, i.e. via specialist gaming magazines and websites. These outlets certainly still play a useful part in a lot of overall marketing strategies but other channels, such as social media or video content marketing, can be even more important. There's been a gradual change from push to pull marketing and simply telling an audience what they should be buying into is no longer enough. These days it's more about forging a relationship and making use of the virtual word of mouth that the Internet has enabled.