Written By: Victor Blasco
People trust other people. And customers trust other customers. 
In marketing, this much is a given: You can say a million times how incredible your product is, but it will never be as effective – or have the same impact – as when someone else says it for you!
That's why testimonials excel at boosting sales! When customers are on the verge of making a purchase, an honest comment from their peers will have a defining influence on their decision.
However, for such videos to work, they need to be perfect – There's no middle ground with testimonials! You want to convey your business competence and the quality of your product or service – all while maintaining your brand's voice. Needless to say, your video needs to live up to all those expectations. 
But how exactly do you go about doing this? Today, we are going to see how professional video companies do it and give you helpful tips to follow for your own awesome testimonial videos!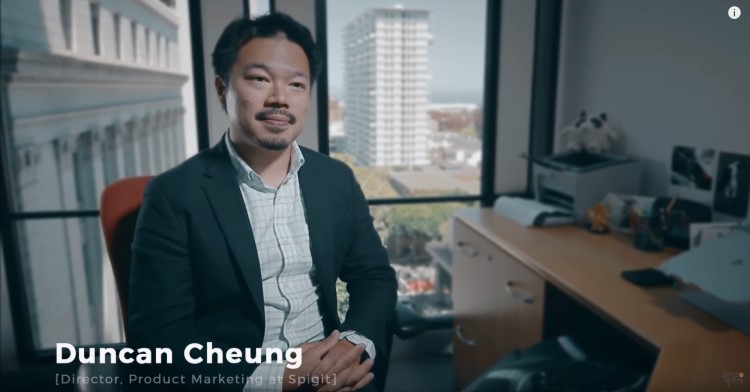 Pre-Production Stages
Creating A Content Outline
There's a lot of work that goes into any marketing video – even before you push the record button. The first thing you need to do for testimonials is to create an outline of what you want your client to communicate, the most important points that need to be covered in your interview.
Use that to develop a loose questionnaire that can help you keep the interview focused on the points you definitely need to cover. However, do keep in mind that this does not mean you should try and make your testimonial scripted! That's a big no-no. 
Instead, use your questions to guide the conversation where you need it to go naturally. If you manage to get your interviewee talking, you'll be able to construct a good discourse later, during the editing phase.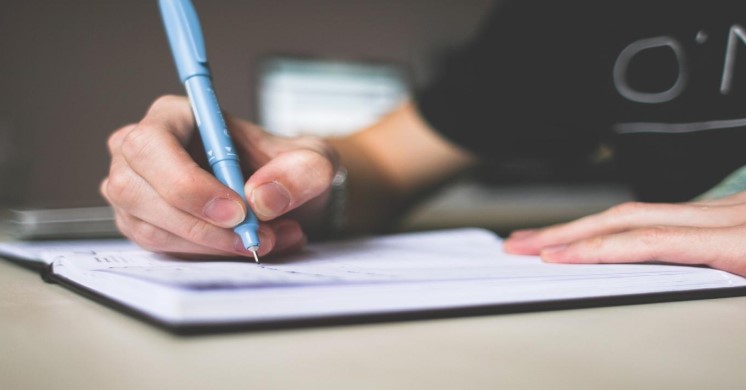 As True in Video as It Is in Real Estate: Location, location, location!
Then, there's the matter of location. Where should you record your video testimonial?
The best spot to do it is in a place where your customers can feel comfortable, as well as somewhere that provides context to your video. A really common spot to choose that usually meets both qualifications is the interviewee's offices, for example. 
You could also set up your recording session outdoors and take advantage of the natural surroundings, or go for a neutral space, like a studio. However, do keep in mind that the former comes with its own production challenges – light availability, security, noise – and the latter can come across as bland if it's too generic of a space.
And if you are worried your video will be too "samey," don't! You can always spice things up by slipping in a shot from other videos or events during post-production (more on this later!)
Lights, Camera… Action!
Be A Friend, Not an Interrogator
Directing an interview is not tricky if you know what you're doing. For testimonials, you want the answers to be authentic and candid, and you need to direct the conversation with that perspective in mind. 
A great way to help the interview go smoothly is talking about the questionnaire before starting. Discuss what the interview will be about and the sort of questions you are going to be asking, but don't tell them too much! You don't want them to start preparing answers in their minds.
What you want is the exact opposite — you need them to give their real opinions about their experience with your company. Try and run the interview as a friendly chat, break the ice, and try to get them to forget that they're being filmed.
Add Some Context to Your Video
Testimonial videos need to emphasize the human connection between your brand and your clients – Something that can be reinforced by filming and including additional material that adds some context to the interview. 
This additional material will serve as inserts on your finished testimonial — they could be scenes of your client working in their office, using your product, showcasing the product itself, and how it functions… Or even some more artistic takes — details of their expressions, their hands, smile, etc. 
All of these takes will be very useful, not only to add setting context and humanize the piece but also as a way to make transitions between cuts more interesting and lend some visual variety in your video.
Don't limit yourself for these inserts! Take this testimonial we did with the folks at Spigit. We used shots from the whiteboard animation we made for them to spice the testimonial up and keep it interesting!
Interviewers are Ninjas
When directing the interview, remember: You're not there. The answers your interviewee gives need to be understandable even without your voice being a part of them – because it won't be. Your future customers don't want to listen to you; they want to listen to your client.
This also applies to the way that you position yourself during the interview. Make sure to be out of the frame and within the interviewee's eye line. Only your customer should be on-frame – They are the stars. 
Also, they should be placed at a 45° angle (a classic for documentary interviews), with them not looking directly at the camera, but to you (out of frame). That will reinforce the feel of a candid, un-rehearsed interview.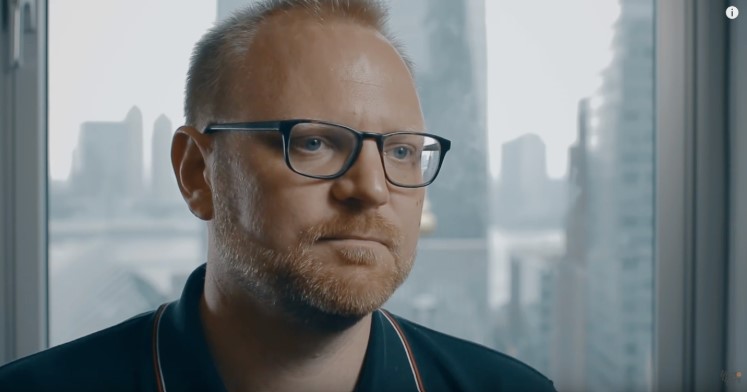 Post-Production
"Flawless" Comes from Editing
Once the filming is done, it's time for some editing magic! For real though, video editors might not be magicians, but almost! They have a HUGE impact on crafting a flawless testimonial video that actually works in the end. So, if you don't have an in-house professional to take care of it, find a talented one outside of your business to do a great job.
Once editing is out of the way, there are still a few other things you can take care of during the post-production process that will make your testimonial video look neat and professional. 
Branded Elements
Your testimonial video needs to look and feel like a seamless piece of your brand's identity and marketing strategy. A very good way of achieving this is by adding graphic overlays and animated elements like your company's logo, music that communicates your brand's spirit, jingles, and so on.
One type of graphic overlay that's very useful is lower-thirds. These are graphics that, as their name says, go at the bottom of the frame, and usually have information like names and job titles styled with your company's colors and iconography. Craft these elements employing effective graphic design trends and you'll have beautiful overlays that enhance your video's feel.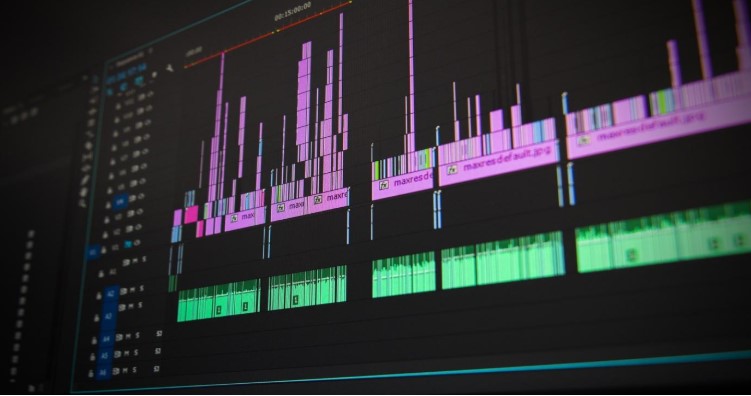 Summing it up…
Testimonial videos are pieces that communicate excellence and trustworthiness, and that often translates into customer loyalty, conversions, and increased sales — but only if you do it right. 
As you work on your testimonial video, keep everything as natural and familiar as possible. You want your customer's answers to be real and natural to get great material to work from. Also, keep the editing as true as possible to what your interviewee said and meant. Anything that might seem rehearsed, scripted, or forced will defeat the purpose!
Remember: If your video looks natural and high-quality, your customers will be much more confident about the opinions in it. A high-quality testimonial equals a high-quality company. One that your future customers can trust, for sure!
Author Bio:
Victor Blasco's is an audiovisual designer, video marketing expert, and founder/CEO of the explainer video company Yum Yum Videos. Besides running the business, he's a lifelong student of Chinese philosophy and a passionate geek for all things sci-fi.