Some people love company blogs, some people hate them – and some people simply love to hate them! Whether you like it or not though, they do provide a ton of benefits if used right. Sure there are blogs out there which are either pretentious or filled with guff that nobody would ever want to read in a million years. They're Internet garbage, pure fodder, but they're out there and there is not much we can do about it.
This might seem like somewhat of a negative introduction but I promise you it gets better. This article is going to run through some of the positives associated with a company/corporate blog in the hope that it will either convince you to start your own or maybe it'll just make the one you are managing that much better. So let's crack on.
Fresh Content
It is a well-known fact that websites that produce fresh content enjoy the most traffic, populate the highest positions on the search engines and have the best conversion rates in comparison to old, static, flat, websites. The benefits of producing fresh content be it articles, tutorials or even simply news by far outweigh the reasons/negatives associated with not doing it so it really is a no-brainer. Keeping your website fresh and up to date should be the next thing on your list directly after launching it.
More Content = More Traffic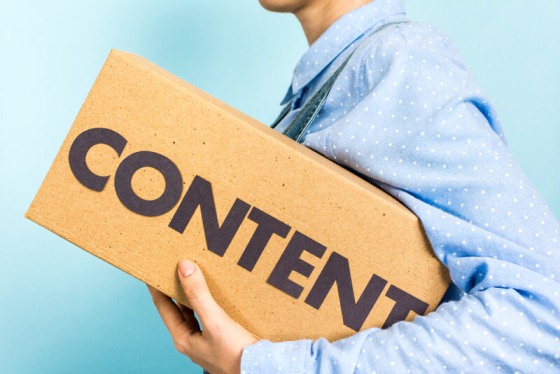 The more content you have on your site, the more traffic it has the potential to generate. Writing pages of content about what you offer is the cornerstone of SEO. Writing pages that complement those pages and covering fringe subjects is a great way to get lots of traffic from keywords and phrases that you may not have thought of and may not have originally included in your website content.
It does have to be done right though. You can't simply start adding page after page of thin, low-quality content. It has to be of a high standard and primarily of value to the person who is viewing your website.
Keep Visitors Updated
Aside from traffic benefits and algorithmic stuff, there is also the fact that it's simply good to keep your visitors informed as to what's going on within your company or even within the industry as a whole. My web host, HostPresto runs a great blog which features everything from tech advice, to industry news right through to updates what they're doing with their server hardware and goings on at their data center and so on. This is the sort of thing you need to be aiming for if you're running or planning to run a corporate blog. It can't be all search junk, you need that personal touch too.
Show Your Still In Business
When someone lands on your website, via whatever means or route, the first thing they want to know before they review any of your products or services is whether or not you're still in business. It can be so frustrating to decide upon a company and then find out they're no longer trading etc. A fresh, frequently updated corporate blog can be a great way to address this and keep your content fresh at the same time. If you have a website that doesn't look like it's been touched in 10 years and then you see one which is updated daily, which would you use?
Potential For Sharing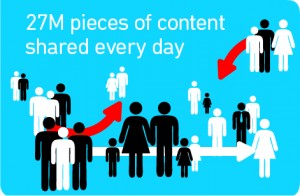 All sharing comes from people thinking the content at hand will be useful to someone else. That's the basic principal of sharing in a nutshell and the key word in that sentence is content. Your homepage will seldom get shared until it's offering something truly unique or an offer which is simply too good to be true. No most of your "shares" are going to come from your article or sub-pages on your site. This is where your true content will be found and the more that's there the better.
This is obviously by no means a complete guide on how to operate a successful company blog, far from it but if you are in control of a blog of this nature perhaps it will give you something to think about the next time you're putting a piece up.
The bottom line is if you're going to spend the time putting one up, it has to be done right and what you produce need to be of at least some value to your visitor – otherwise, what is the point? The Internet is full of enough junk already, it really doesn't need more!
You should also keep track on what's successful and what isn't also as knowing what your visitors want can make your business and doing the wrong thing can obviously break it too.