Written By: Alex Reed
As much fun as running an online store with Magento can be, I'm a firm believer in the idea that most of us don't do it just because we enjoy it. In fact, I'm going to go out on a limb here and say that the majority of store owners do it to make a profit. Call me crazy, but that's what I think.
So, going on that assumption, and risking what we all know assuming does, I'm going to list a few of my favorite extensions for Magento stores, so those readers crazy enough to think the way I do can consider installing them. Each of these applications is oriented toward increasing your conversion rate and as you know, that's the bottom line for success when you're selling.
If you're reading this, you're probably already using one of the top e-commerce platforms available, partly because it's easily extendable. I believe you'll find many of these extensions invaluable and I hope you'll use them to increase the selling power of your site. Here's the list:
1. Advanced SEO Suite
Like any other enterprise, the first step in making sales from your online store is getting potential customers "in the door". Regardless of how good your marketing is, the search engines are still an important way for visitors to find your site and Search Engine Optimization is a critical part of the promoting your business.
SEO can also be a very long, difficult process. This extension solves that problem with a powerful suite of tools that make all of the tasks you perform easier, and also tackle many that you didn't even know were necessary. From key phrases to canonical URLs, sitemaps, robots.txt editing and tagging, this one is one of the most complete applications in its class.
There's 'way too much to this extension than I can fit into this article, so do yourself a favor and visit this page to learn more.
2. WordPress Integration
I don't have to tell anyone that running a blog is one of the best ways to promote your e-commerce store. I also don't have to mention that WordPress is still one of the best blog platforms on the planet. Why not get the best of both worlds by integrating your WP blog directly with your Magento shop?

This extension makes it easy to do just that. You don't need to modify any core files. You can use your Magento theme on your WordPress blog. You can integrate your existing blog without the need to change URLs. WP shortcodes are supported. I could go on and on, but it would be much simpler if you just go check it out for yourself. (By the way, it's FREE.) Visit the information and download page here.
3. Gift Cards
The popularity of the gift card doesn't need to be explained. They're easy for the buyer, versatile for the recipient and often the first response you'll get when you ask your kids what they want for their birthdays. Add them to your store to give buyers another reason to purchase from you.
There's nothing missing from this application, in my opinion. It offers more ways to sell and use gift cards, coupon codes and the like than I actually knew existed. The interface is simple, but the programming behind this one is anything but. Take a look for yourself. I think you'll be impressed.
4. InstantSearch Plus
Give your conversion a boost in more ways than one with this intelligent and intuitive search engine and reporting package. Not only does it learn what's popular on your site and suggest those items for auto-completion for visitors, it performs valuable recording and analysis functions for you in a convenient administrative dashboard.
While your prospects are finding your best products with a blazing-fast semantic search complete with filters, you're using the data they input to control product placement, purchasing, and promotion. If this application doesn't boost your conversion rate, you probably need to rethink your business. Visit the instantsearch+ for Magento page to get the whole scoop.
5. Official Zopim Chat
Live chat is a proven mechanism for increasing your conversion rate for a number of reasons. The success of many of the subscription-based chat applications is a testament to how well the concept works. It gives you the ability to answer questions, respond to complaints, help customers find products or complete orders and much more with just a click. Chat apps like this one even let you proactively contact visitors to offer your help.

This nice, compact package comes with a dashboard that lets you monitor visitors and manage the entire process easily. In case you don't recognize the name, you may know it by the new name of the service it integrates: Zendesk Chat. Take a closer look here.
 6. Google Shopping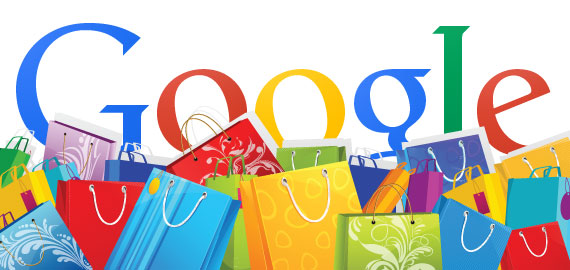 Here's another way to harness the power of the Google name for your web store. Using your Magento account, you can submit your data directly to shopping campaigns and put your merchandise and prices right in front of those millions of users out there searching along with your business name.

It lightens your workload in many ways, not the least significant of which is automatically importing your data periodically to ensure accurate details and pricing. Naturally, a key code is required to activate the integration, but key acquisition is built into the interface, so it's not difficult. Read the full description and instructions, then download the free extension here.
7. ShipWorks
Shipping can be a complicated process, but it's one of the most important aspects of your customer experience. A lack of options for shipping, such as rate comparisons, expedited options, and calculation tools can be frustrating enough for your buyers to actually back out of a purchase at the last moment. Carrier APIs are complicated and usually require coding skills to integrate. This extension makes it easy.
Everything you and your customers need is included, including international shipping and much more for them and automated tasks like printing, insurance calculation and a whole suite of professional tools for you. It includes a free USPS account and a 30-day free trial of the ShipWorks service. Learn everything you need to know about getting started here.
Author Bio: Alex Reed is a renowned and experienced IT expert in the field of using different social media platforms for marketing. He has been involved with  Instant Search for Magento and is, therefore, better placed to advice on matters marketing on any online platform.