A 2015 IDG Enterprise Big Data and Analytics Survey revealed that big data is on the minds of business leaders and owners. There is an ongoing struggle to figure out how to manage the increasing amounts of data that are now available and leverage the true value that this data holds.
Thanks for sharing @thoughtspot. 2015 IDG Big Data Survey – 3 Things You Should Know http://t.co/1Pobbpadyr #bigdata #IDGEresearch

— IDG Enterprise (@idgenterprise) May 14, 2015
While over half of those surveyed noted that they were currently implanting data-driven projects or were interested in doing so, the critical issue was the uncertainty about whether they were making the best decisions in regards to managing big data. According to organizations like SCORE, companies are using big data to find new customers, retain existing ones, improve the customer experience, segment their marketing strategies, develop new products and identifying new markets.
Of the small and medium-sized businesses (SMBs) recently surveyed, 51% believe analytics are important but only 45% are actually tracking the aforementioned data. In fact, SMBs, in general, are finding it difficult to keep up with their data, which often comes from different channels like email compared to large enterprises. This means that many of the big data solutions are not designed to work for the SMB data so investing in these platforms is pointless.
Data is Growing at a Faster Rate
The main problem seems to be that data is piling up at an accelerated rate where companies are feeling swamped and overwhelmed. For example, a Data Informed article cited an IDC study that found the data being produced is doubling in size every two years so that, by 2020, it will reach 44 trillion gigabytes (also known as 44 zettabytes).
While this is a problem, it can be an opportunity when businesses of all sizes have the affordable and scalable tools to extract the true value from this growing data. With SMBs, the main issue is the inability to afford the number of servers necessary to store all of the data or get access to the talent adept at operating these large-scale systems.
Not Budget-Friendly
For those big data solutions that might work for SMBs, the tight budgets often present another barrier. Typically, a SMB budget is designed to only handle day-to-day operations rather than the long-term deep analytics produced by today's analytics technology.
That means that a SMB also cannot afford to hire an analytics specialist to tell them what the big data means for them. Unless there is a perceived benefit from the long-term analysis, many SMBs just are not interested in dealing with big data.
The Cloud is Not the End-All Answer for SMB Challenges
In seeking the right big data answer for SMBs, cloud storage was thought to be a viable solution for small businesses. For example, a Dell blog post on the subject referenced platforms like Amazon's Elastic Compute Cloud, which is a way to rent the necessary resources to house this data and experiment with it without spending big money.
Outside of the affordability factor, another advantage had to do with locating a service provider that was aligned with a SMB's specific interest. Companies like Intuit, Constant Contact, and InsightSquared have been trying to offer this niche-specific big data service to help disseminate the big data in a way that helps build sales.
Yet, the one large problem with the cloud solution for SMB's big data is the fact that the majority of this data is not even stored in a data center and even fewer business owners have migrated to putting anything on the cloud. Because of the lack of understanding of how this data can be stored, small business owners have even admitted that they have stopped gathering customer data at all, further hindering their growth potential.
Potential Data-Driven Solutions
The good news is that there is ongoing interest around developing scaled solutions designed just for SMB needs and budgets. A good example is Cisco's recent technology solutions for SMBs that were created just for their size networks and the type of data they manage. Another solution is open source databases known as NoSQL databases, but this is still developing since the current issue with them seems to be a lack of skilled people and the lack of technology.
Other potential solutions include alternatives to these SQL databases, including virtual server leases or other emerging scalable databases designed specifically for SMBs like a feature-complete database. As a small business, you can also push for a creative pricing model with a vendor that is willing to be more flexible because they recognize the potential SMBs have for growth and long-term working relationships.
Even the simplest analytics tools might be a place for a SMB to start. Google Analytics can help to leverage data and analyze just one business segment. Other simple, yet highly effective, analytics tools that could be used include email marketing reports, social media analytics provided by those platforms, and sales receipts all of which can help a SMB track customer behavior and purchase decisions.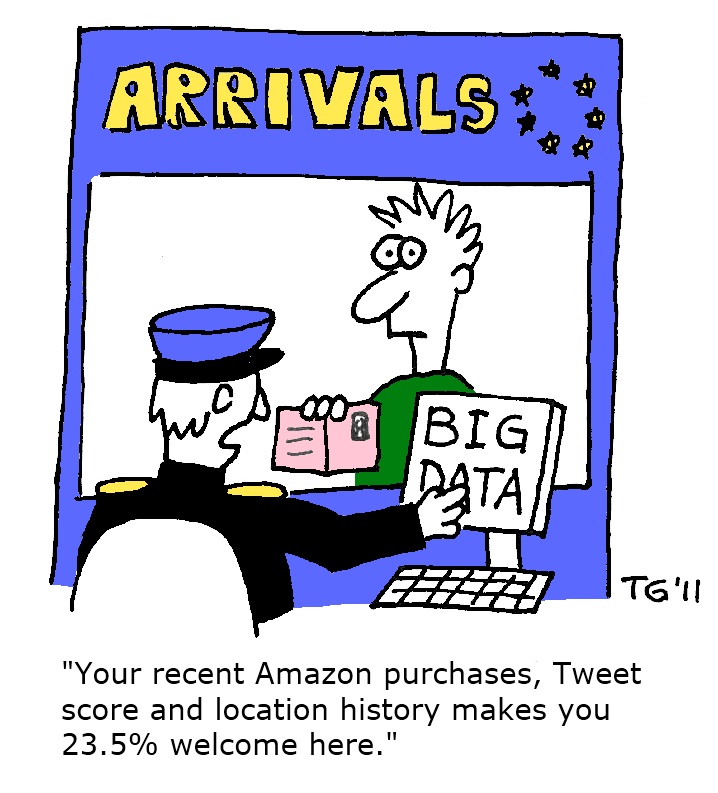 These relatively small-scale analytics tools may be enough for that SMB to start seeing positive change. As they begin to understand the data and reap rewards from it, they can then invest in larger analytics solutions and scale up with the new growth. The key here is to realize that it is okay to start small – just start somewhere and run with that.
As a SMB, the most important thing to focus on is whether or not you have a specific strategic goal where big data and analytics can help to achieve that purpose. If it is possible to leverage the benefits of big data in a way that improves the overall business and stimulates market share growth in customers and revenue, then the investment is well worth it. If your SMB cannot find alignment between big data and your current strategy, then you will need to conduct more research and gain a better understanding of why this big data might actually be a big deal in helping your business thrive.
Main image credit: Dawn.com