By Kayla Matthews
A few weeks ago, Google released Duo as part of the company's launch of two new messaging apps, along with the messaging-heavy Allo app. Duo is the one-on-one video-calling option centered on three things: simplicity, reliability and privacy.
Expanded Accessibility With Duo
There are two things that make the Duo a standout chat platform. First, it has dual compatibility on both Android and iOS devices, something that Apple's FaceTime video chat app does not have. This can help Google expand Duo's user base quickly.
Another feature of Google Duo that makes it easier to use is that it doesn't require a Google account, or any account at all. It only asks for your phone number, and then you're connected to the app. You will, however, have to ask new callers to download the Duo app as well, so that might be a hurdle if they're used to native video chat functions on their phones.
Chatting With Four Simple Buttons
Reviewers have enjoyed the simplicity of Duo's interface. That's because it's stripped down – it has no messaging or group chat function, but that increases the speed of the app overall. You only see four buttons on the side when the chat starts:
Camera switch that flips front-to-back camera if you need to show your contact whatever's in front of you, or vice versa

Viewfinder to show you how things look on your end

Bluetooth, although it only shows up if you have it activated and paired to a Bluetooth-enabled device

The mute button, of course – you always need the option of shutting down the volume if necessary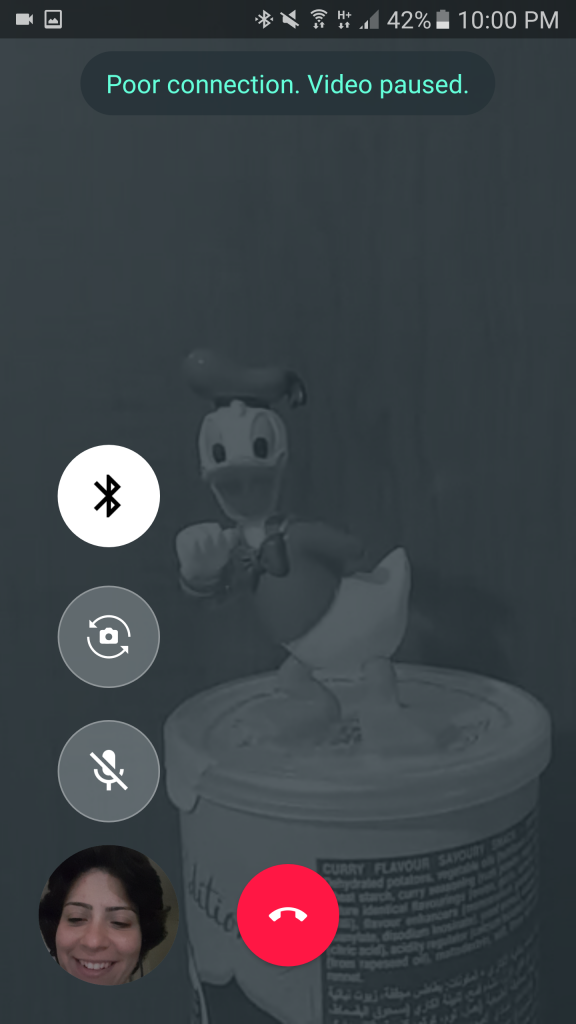 The Constant Call
The biggest drawback Duo's competitors have are in their connection issues. While the calls of other apps drop out or slow down considerably, Duo uses a series of features that prevent disconnections. Duo was designed with automatic connection to both mobile data and Wi-Fi – that way if one cuts out, you still have a signal from the other.
It doesn't just stop at seamless data switching. Duo lowers the video quality of the chat to keep chats going. Even better, if you go into an area with very poor reception, it will automatically go into audio-only mode.
One-to-One Privacy From Everyone
There are many types of video encryption out there to keep your videos secure. In Duo's case, it's end-to-end encryption, where only the two users can see their messages. No one else can snoop into the conversation, making it very appealing to anyone who doesn't want hackers or the government looking into their conversations. This type of encryption on mobile devices became a hot topic earlier in 2016 when the FBI fought Apple for its assistance in reading iPhones.
Know Who's There Before You Answer
At the moment it doesn't have an immediate audio-only feature. It is working on adding the feature in future updates. Regardless, Duo is in firmly established in its video chat roots, and people will see what's going on at your end. That doesn't mean you can't give yourself a heads up, however.
Google created a Knock Knock feature in Duo that shows an image of the caller before you answer the call. It helps in two ways – the caller can make it known why they're calling, and you have a better choice of whether to pick up the call or not.
You can disable Knock Knock if you want to as well. If that's not enough for you, there's always the block feature – which is great because the other person won't know it.
How Will Duo Catch up to the Competition?
While messaging standards like WhatsApp and FaceTime have years of user base to help them, the streamlined consistency of Google's new video chat app gives it an edge that will help pick up users quickly. Duo brings the basics of video chat and makes sure callers get them no matter what. That reliability and security, combined with crisp 720p video quality, might help it succeed in an already busy field.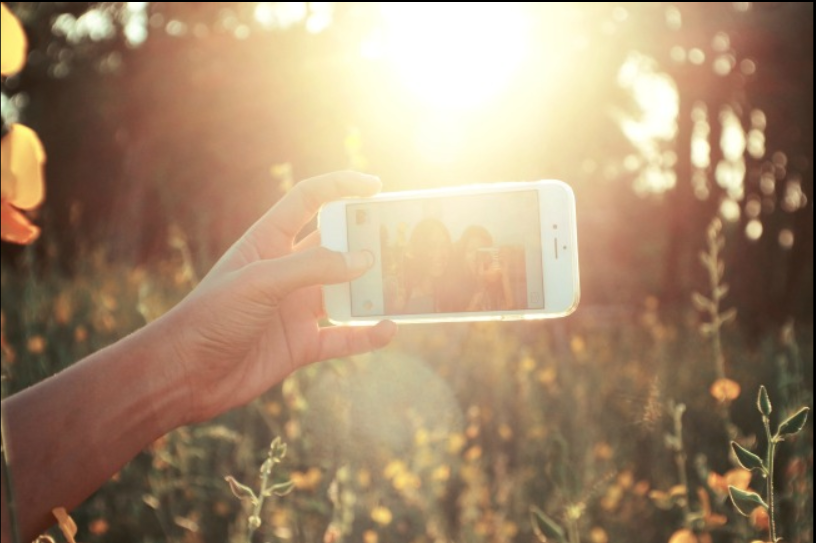 Image by Mink Mingle
Kayla Matthews is a technology writer who blogs for websites like MakeUseOf and The Huffington Post. You can read more posts by Kayla on her blog, Productivity Bytes.