By Ryan Buckley
The intersection of content marketing and social media is clear at every corner of the internet — from Facebook ads to Pinterest deals to LinkedIn articles. Content marketing is an essential component to every brand's strategy, while social media channels provide the outlets to amplify a brand's message. When used correctly, social media can inform and guide your content marketing strategy. Essentially, you want to treat each platform as its own entity and avoid generalized social media marketing across platforms.
All Social Media Platforms Aren't Created Equal
Well, maybe they are equal, but they aren't all the same. That's why it's a smart idea to switch up your strategy based on the platform you are using. Your content strategy should be tailored to accommodate these differences, focusing on the strengths of each social media platform individually. For example, your Instagram account can capitalize on the fact that the human mind retains visual content at a much higher rate than text. So any content that would be important to remember could be showcased on Instagram, such as a sale. Meanwhile, Facebook posts containing quotes receive a higher percentage of both likes and shares. So if you're looking to post something inspirational or story-driven, your best bet for engagement is Facebook. Twitter on the other hand, requires brevity, so a quick call to action or a question would be most effective on this channel.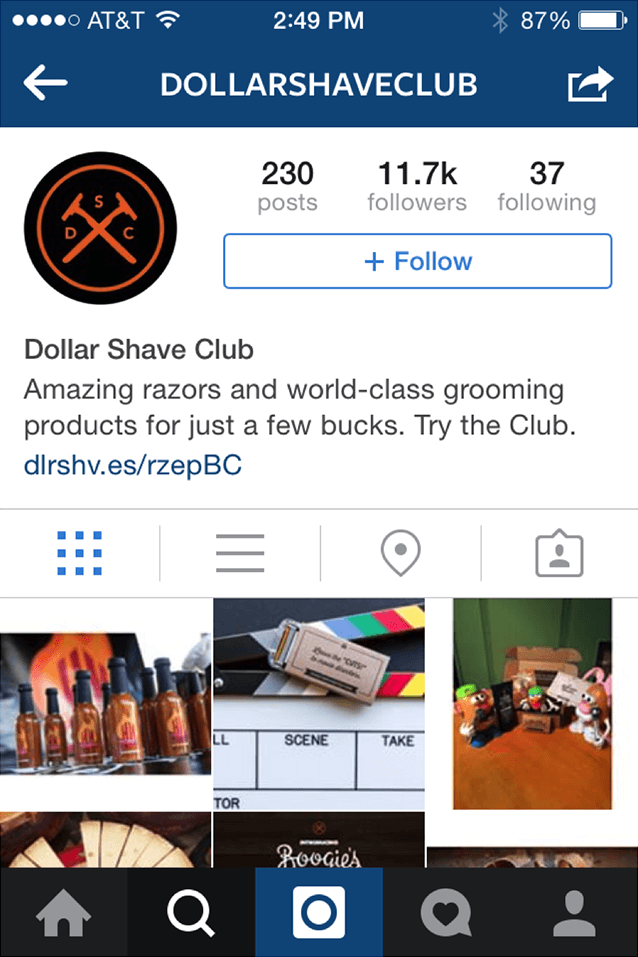 Creating Specialized Channels
You might be thinking, "But isn't cross-platform marketing and automation what all the successful brands are doing?" And while the answer is often yes, it's more about execution than the number of channels you penetrate. Cross-platform marketing doesn't mean just signing up for every social media site, syncing your accounts and hammering away with scheduled updates. If you examine successful brands, you'll find some variation in how they approach Facebook and Instagram, for example. If you're clueless about where to start, this detailed infographic shows some unique characteristics of Facebook, Twitter, Instagram and Pinterest.
Responding to Your Audience
You're likely to have slightly different audiences on different social media platforms, such as a younger crowd on Instagram and an older crowd on Twitter. You might even have differences in opinion, such as a more conservative audience on Facebook and a more liberal group on Instagram. These demographic differences may seem largely irrelevant to your product, but by customizing your content uniquely for each, you're bound to see more engagement.
To uncover these differences, use data analysis. You can find the overall demographics for each platform here, but you'll want to use an analytics tool to learn more about your own followers. LinkedIn and Facebook have built-in analytics, but this will just scratch the surface of what you can learn. Other tools that can reveal more about your followers include Buffer's free plan and Instagram's improved analytics tools, launched in May 2016.
Once you get a feel for what kinds of content are appropriate for each channel and work best, couple that information with any knowledge you've gained about your audience. From here, you can begin to develop some regularity, scheduling certain kinds of content on the right channel that speaks to each audience. There may be times when you want to break the rules concerning which type of content goes where. In these cases, let your followers' past reactions gauge whether you are making the right move. If you need ideas, browse these 105 types of content.
Mapping Your Overall Content Marketing Strategy
Prior to pushing out your content marketing strategy to your social media platforms, you should ask yourself, "Does our strategy feel complete or does it feel underdeveloped or vague?" If you chose the latter, it's time to take a step back to the drawing board to flesh out the holes. If you need help filling in those holes or planning out your strategy, take this free quiz consisting of just seven questions to get your recommended content marketing strategy from Scripted. By fusing your content marketing strategy with a solid social media plan, you can gain brand recognition that otherwise wouldn't be possible.
—
Ryan Buckley is Co-founder and Chief Executive Officer of Scripted.com. Ryan holds an MBA from the MIT Sloan School of Management and an MPP from the Harvard Kennedy School of Government. Still and always a Cal Bear, Ryan graduated from UC Berkeley with degrees in Economics and Environmental Sciences. He likes to dabble in PHP, Python, Rails, Quickbooks, and whatever else he needs to know to help run Scripted.