The Missouri Division of Tourism recently launched "It's Your Show" – an innovative advertising campaign created in partnership with H&L Partners, its St. Louis marketing agency. An extension of the 2013 "Enjoy the Show" campaign, this fully integrated execution includes TV, print, radio and out-of-home components that direct audiences to a new video-rich microsite.
A few elements make "It's Your Show" stand out from other tourism campaigns in how they harness user-generated content (UGC) .
Real tourists tell the story. The new campaign features six real family and friend groups from nearby cities experiencing various destinations on road trips throughout the state. H&L equipped travelers with GoPros and iPhones, and stood back and let them capture their own footage to document and "show" their journeys.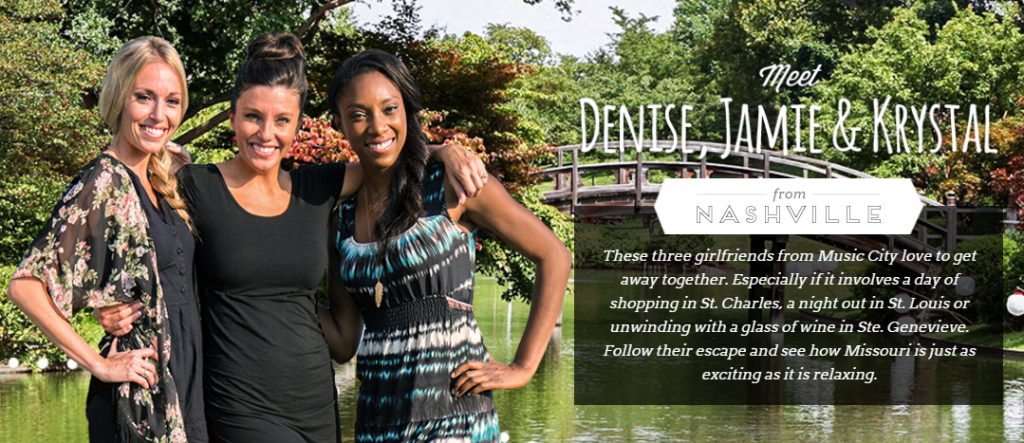 "Rather than show the typical beauty shots of Missouri's greatest hits, we wanted to do something fresh and authentic to highlight just how much Missouri has to offer," said Mark Manion, Executive Creative Director at H&L Partners. "That meant putting the cameras in the hands of our travelers, empowering them to show us their experiences in the Show-Me State. With this approach, we've essentially taken tourism word-of-mouth advertising to the next level."
Travel groups included the McCord family (Chicago), the Swartz family (Omaha), the McClelland couple (Little Rock), girlfriends Jamie, Krystal and Denise (Nashville), an engaged couple, Ian and Kristina (Memphis), and buddies Jordan, Jeremy and Ryan (Tulsa).
"Our previous campaign encouraged people to enjoy the show, and did so successfully as 40.4 million people traveled to Missouri in 2015," said Dan Lennon, Director, Missouri Division of Tourism. "We're excited to build on this momentum with the genuine, first-hand look 'It's Your Show' offers would-be visitors."
The integrated campaign features 3-D map with traveler-generated content. Recognizing the role video and photos play in influencing today's travel decision-making, the site integrates a 3-D map with dynamic, tourist-generated content to inspire trip planning. With its travel group profiles, hundreds of video vignettes and photographs, interactive map, reviews and ratings, the site will connect prospective travelers with relatable experiences they can trust – and ultimately enjoy.
"With the proliferation of smart phone usage, the way people consume online content continues to speed up, which challenges marketers to make every second count," said Chris Kilcullen, H&L Partners Digital Director. "Given this, the Division's site content was created and curated to be very snackable and inspire trip planning, not just be visually appealing."
H&L Partners has a long history of creating award-winning campaigns for clients including the St. Louis Convention & Visitors Commission in addition to MDT. The agency recently added Palm Desert (CA) to its growing list of tourism clients.