Article first published as New Marketing Approach to an Opt-In Culture – Interview with Simon Kelly, COO of Story WW on Technorati.
Content Marketing Strategies
I was introduced to Story Worldwide at the Content Marketing Strategies Conference, hosted by Dlvr.it. Story is the next generation media agency that applies storytelling techniques and pragmatic measurements to drive exceptional brand marketing and communications. No need to take my word for it alone, the company's impressive portfolio includes client success stories from brands like Lexus, De Beers, Holland America Line, Chrysler and Clinique.

I spoke with Simon Kelly, COO (aka Chief Enthusiasm Officer) of Story at the conference. "We're living in an opt-in culture," Simon comments. He's right. No longer do we look at magazine ads as much as we flip past them. And just ask the guys at TiVo (from my other article), to confirm the massive drop in viewer engagement as DVR-owners skip ahead through commercials.
Story understands the advertising-as-interruption age of digital is over, and is helping brands understand that, as well. "Most brand strategies fail because they miss the intended audience," Simon explained. Once they capture their audience, they inundate them with repetitive, or overtly marketing-focused communication. He backed this statement with some compelling Facebook statistics:
55% of consumers who have "liked" a page later decided they didn't want to see posts from the company
43% go to the company's page and "unlike" them
Brands are realizing this as their consumer engagement drops, and ROI diminishes from traditional marketing methods. But not all companies know how to adopt to the new consumer paradigm. The shift in content consumption requires a proportional shift in content development. At a fundamental level, responding to this shift requires a complete realignment of resources.
In the traditional marketing realm, the majority of budget resources for paid media can reach up to 80% of the total, with only 5% provisioned for content creation. Simon explains that a "new budget allocation" is essential for brands to engage consumers and compete with user generated content, writers, filmmakers, and other forms of entertainment.
The "Story Platform" approach to building strong brand engagement includes using a disciplined, collaborative process to find the brand story. Simon quoted management guru Tom Peters in his presentation:
"Story is more powerful than the brand. The best story wins. I am–simply, unabashedly, out loud, screaming, and shouting–saying, focus on the quality of your storytelling. Turn that complex idea into storytelling."
Story helps these brands tell engaging and entertaining stories their audiences want to hear. Simon shared two examples, in particular.
Klondike®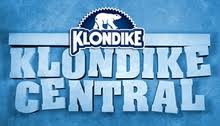 In the example of Klondike®, a brand that already enjoys widespread awareness, the challenge was about capturing an elusive target of men 25 – 35. Recognizing that target consumer rarely visits brand sites and surfs for entertainment, Story developed a unique "Micro-Bytes" marketing campaign to reach the target by way of engaging, fun videos, YouTube and Facebook pages, mobile apps, and games.
Comedian Michael Black was enlisted to approach real people on the street to ask what ridiculous things they would do for a Klondike® Bar. Story loaded this video content to the newly developed Klondike® Man Cave, on its own YouTube channel. The agency also syndicated the video content through rich media placements.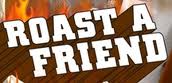 Since young men like to give each other a hard time, the team at Story created a 
Klondike® Virtual Roast
 on Facebook. Playing off the a new product feature of a "thicker shell," the Roast theme was based on young men trying to "crack" one another's shells. In the end, the campaigns delivered in exceeding sales goals by 
140%
. So much, in fact, the company ran out of proper product packaging to fulfill its orders.
WGN
The Chicago-based TV station, WGN America, enlisted Story to boost ratings with a younger audience. The company's challenge was to rebuild WGN America's image around its shows. To drive this, Story developed engaging online communities to expand WGN's audience and drive viewership.

For the show 
How I Met Your Mother
, this strategy centered on a 
content
 hub on Facebook that collected and supervised conversations about the show, motivating fans to share them. Story identified show "SuperFans," and compelled them to drive these viewer conversations from one fan to another.
As of May 2012, more than 
1.3 million
 of the show's most loyal fans have called the Facebook Page home, and the audience management efforts have earned daily engagement rates of 
10-20%
. In a complementary social channel, a 50,000-follower-strong 
@MeetAtMacLarens Twitter account
 has produced a proven uptick in viewership for WGN America.