Article first published as Pictures That Link a Thousand Words: Interview with ThingLink CMO, Neil Vineberg on Technorati.
The All Facebook Conference isn't just all about Facebook. Really, it's "All Engagement," and this week's conference was host to lots of exciting products doing just that. The trick is discovering the most interesting and playing a little with their tools.

ThingLink is one such company. I met with CMO, Neil Vineberg over a fruit and sandwich box lunch. Half way through the conversation, I'd forgotten all about my chocolate chip cookie. The company's sweet spot plays along the lines of the highly overused adage, "A picture is worth a thousand words." With ThingLink, however, the expression goes far beyond cliche and into measurable engagement. Those thousand words are literally embedded into the picture you're sharing online.
ThingLink's
"Interactive Images" offer a highly engaging discovery experience for viewers. The company offers
wide array
of popular video and audio players, store, social, retail, and map tags. In summary, product features include:
IMAGE EDITOR – Add promotional content, video and sound players, sales and social tags, and more to any image.
FACEBOOK IMAGE APP LAUNCHER – Build and launch an interactive image APP for a business Facebook page.
BRAND ICONS – Brand images: Feature icons, logos, emoticons and more – as dots (they call 'nubbins').
GROUPS – Collaborate on editing with account groups.  Store and share images by team, client, project.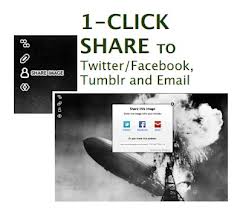 ThingLink images work on standard web and mobile browsers. While the company's editor tool is proprietary, viewing and reading these images is not. This makes these images widely accessible, and readily sharable. In an online ecosystem where fresh content is king, ThingLink's images deliver a fresh user experience from a static asset. This is good for your brand's user experience in keeping them engaged, as well as being favorable for SEO.
Vineberg and the ThingLink team call this Discovery Marketing, and the power of it is in shifting a marketer's emphasis on "campaign." Vineberg argues, "In a traditional marketing, things may sit idle between campaigns. With our images, your brand engagement is constantly active."  Because creating a Facebook campaign is merely a few clicks, brands can keep themselves fresh and engaging with a daily front page.
While a basic image editor is available for the everyday user, ThingLink monetizes itself by offering a premium-level product. Brand marketers can buy subscriptions that allow for customizable icons and creative collaboration, as the CNN example below.
Vineberg argues, "What we're really going after is user 'consideration.'" He continues, "In hovering over your link, the reader is truly ingesting and considering it."
So, how well is this working? Hovers and clicks for ThingLink Interactive Images are 20x-800x greater than banner ads. Brands actively using the product, are able to track their metrics in the backend.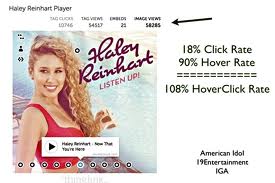 Next for ThingLink is more interactive, almost "geo caching" capability. The idea that you could interact with an immersive Abraham Lincoln Vampire Slayer image and leave your mark: "I was slayed by Abe." Until then, here are some exciting examples of ThingLink at work: