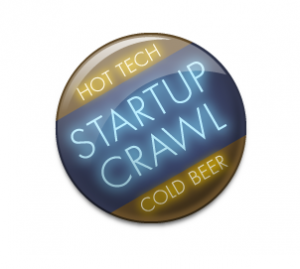 San Francisco Startup Crawl
Conversations of technical intellect paired with carnival food and collegiate-like drinking games made for an exciting night in San Francisco and a great start to the New Year.
The San Francisco Startup Crawl is a clever and effective way for technology companies to sample ideas, explore the local talent pool, and generate hyper buzz from highly-networked, smartphone brandishing entrepreneurs.  Last night's marathon included four stops:
Zaarly – Where Craigslist meets Location Based Service (LBS) and you can fulfill needs from off-the-wall, to entirely practical (See: Zaarly: A No-Brainer for SMBs.)
Rally – San Franisco startup incubator for non-profits, and the U.S.'s largest online fundraising group.
involver – Leader in helping SMB's grow revenues by understanding, using, and measuring effective social media marketing tools.
Kitchit – I really don't know what these guys do because I was exhausted by this time, so I hopped on my RoadStar and rode home.  But I love good food and good service.  By the looks of things, they deliver both!