As published to Technorati 
Social local mobile
Poor SoLoMo….
"We're Mo-Lo-So, bro," is a facetious line from the new, hit HBO series, Silicon Valley, poking fun at the misunderstood acronym. Such high hopes in it's infancy, SoLoMo become the thing of jokes and confusion, years later.
Here's what happened.
SoLoMo: Early years
The acronym, coined by venture capitalist, John Doerr, in 2011, is the convergence of three major technological forces merging into one geometrically more powerful one.  The combination of forces invites marketers into a whole new world of highly personalized, actionable social, local, and mobile engagement. And it's long been predicted to make our lives easier (if not, at least, more fun).
"The next big trend is . . YOU!", Dror Gliksman wrote of SoLoMo in a timely article.
For those visually and technically inclined, the flow is illustrated in this nicely detailed (albeit, clip-arty) infographic by Social Wayne, (Wayne Sutton).
Going into 2012, SoLoMo was lavished in affection, and looking like it would soon have its own reality show. Then things took a turn.
SoLoMo: The fall
The term became overused, and misapplied to really crappy product ideas, like Cheers, "like button" for the world around you. Have a look; this thing doesn't even have enough app reviews to muster a rating.
It is apps like this that make this whole SoLoMo bubble an utter joke – http://t.co/98EYlJKo – ITS NOT USEFUL. OR FUN. OR COOL.

— Carl Martin (@carlmartin) February 9, 2012
Months of laughable innovation ensued, and once-supporters of the SoLoMo revolution began to distance themselves from it in post-Grammy-Milli Vanilli-fan-like fashion. Even Tech Crunch's Anthony Ha gave it the brush off.
And just things got worse for the stumbling, once, Silicon-darling.
I think it all crescendoed with the riotously funny new HBO series, "Silicon Valley."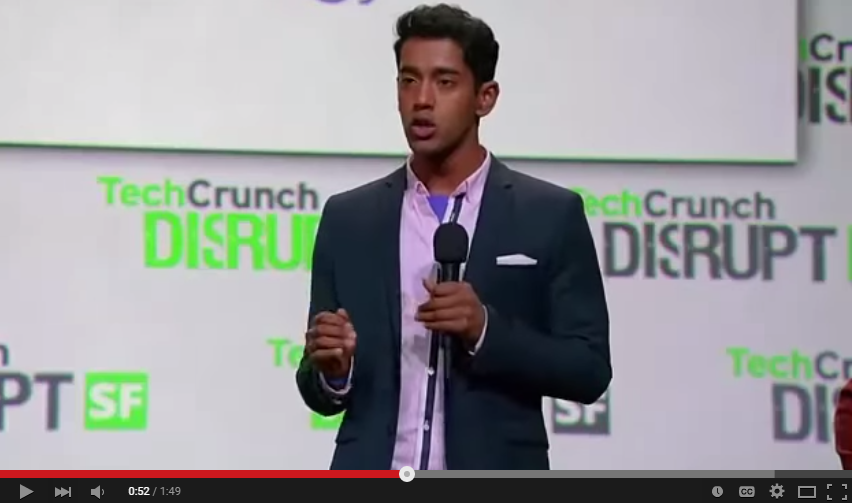 (Silicon Valley, TechCrunch Disrupt Parody)
SoLoMo: The resurgence
But the reality, is no laughing matter. Commercial applications have evolved. Location accuracy has improved. And advances in predictive analytics have helped make SoLoMo apps more valuable in driving impulse actions and transactions. Where2GetIt, Inc. Founder and CEO, Manish Patel says of the matter, "The acronym [SoLoMo] wasn't invented to talk about targeted ads but to describe the convergence and behavioral change among consumers."
That was the consensus at this year's Street Fight Summit West. The folks at Street Fight, who host the event series, are committed to drive growth in everything SoLoMo. Big industry players are in the mix, too. Facebook, Microsoft, Tesla, PayPal, Groupon, Yahoo and YP are part of the force leading the way in local and hyperlocal strategies and solutions. Presenting at the conference, Facebook's local ad expert even confessed, "pretty much everything we do is mobile-first."
And mobile-first means more than just usability, speed, and geo-location. The holy grail in SoLoMo, is anticipating what "lies ahead" in a consumer's wants, needs, and actions.
What lies ahead for the industry as a whole, is an estimated $20 billion, inclusive of mobile advertising, according to Patel.
And the entire landscape is evolving like this:



Source: PartSelect.com | Main image source: HBO