Written By: Normand Bourque
If you are a landscaper, depending on your region your season typically lasts 6-8 months, so connecting with current and future clients is key to achieving year-round success. One way to accomplish that is with social media. It's a valuable tool that lets you showcase your work, and interact with potential and current customers. Below is a list of must do's to make your social campaign a huge success:
Determine What Sets You Apart From The Competition
Most likely there is a lot of competition in your area, You need to figure out what it is that you do better than everyone else. Are your specialties creating hardscapes or fertilization? Once you have that figured that out, you need to let your prospects know this, make sure you clearly state those specialties in your "About Us" section on your social profiles. State what makes you a specialist and your years of experience. These are all things that your potential customer will want to know before they choose your company.
Reviews
According to Forbes, 90% of consumers read online reviews before visiting a business and 84% of those people trust online reviews as much as personal recommendations. So it's vital that you showcase your reviews for the world to see. Great reviews also make excellent content to share on your business page. Take a snippet from a review and create a post with it, if possible make sure you tag the person who left the review so it's more authentic. Respond with a Thank You and that you appreciate their business.  This goes a long way into creating a brand that people will trust.
Negative reviews, every business gets them, what matters most is how you respond to them. Always respond within 2 business days, accept their frustration and show that you are willing to work with them to rectify the problem. This shows your customers that you care and take pride in what you do.
Before and After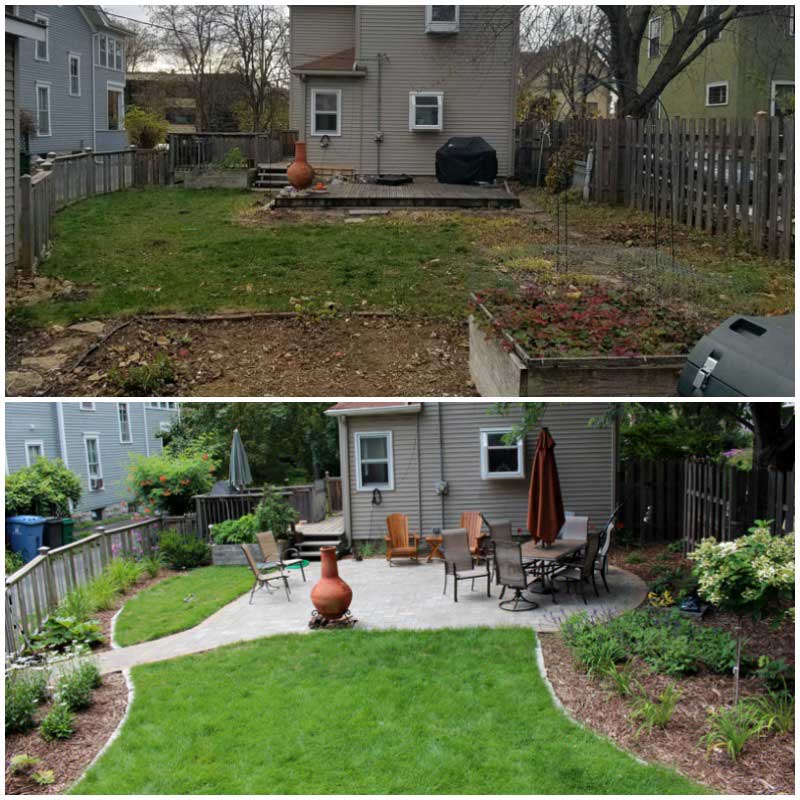 Customers love content that shows them what you can do for them. Take before and after photos of any work that you have done and with the customers, permission ask if you can share them to your social media. This is also a great opportunity to get a review from them directly which you can tie to the pictures and again make sure you tag that person whenever possible.
Be The Voice of Wisdom
Not every customer might need your services sometimes they might just need some guidance. Maybe they need help on choosing the right fertilizer for their lawn or how to properly trim a hedge. Use social media as your platform to educate those customers. They might not use you for that particular project but down the line, they may have a project that's just too big for them and you will be the first person they call to complete it. Video is great for this since it's the most engaging form of media take. Show them step by step how to complete the process, or why you feel one product is better than another. You don't have to be a videographer to do this if you have a tripod and a phone you can create a raw video to broadcast to your viewers.
Behind the Scenes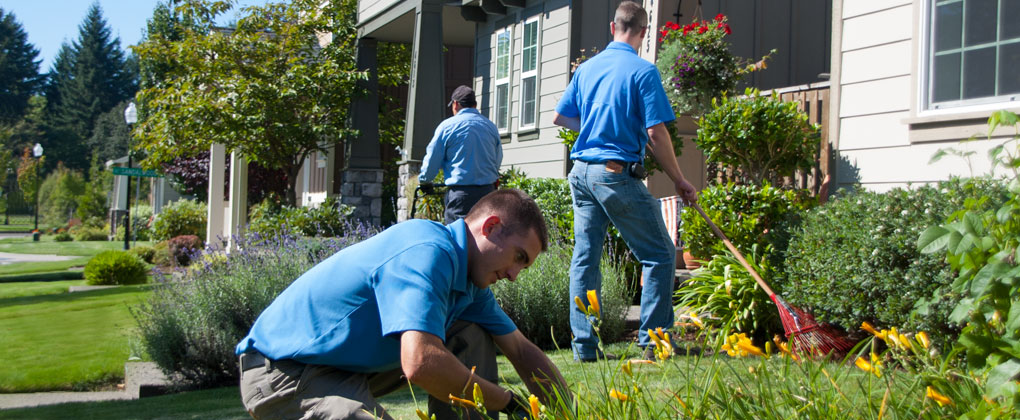 Your followers want to have that connection with your business so it's important to show them behind the scenes. Create a "Meet an Employee" post with a photo and a small snippet of the associate and what makes them great at what they do. Also, include a small personal snippet of maybe their favorite food or what their dream vacation would be.
Celebrate holidays and birthdays with your followers, Maybe you are having an employee appreciation pizza party, take some photos of your workers having a good time and make sure to also thank them in your post. This serves two purposes one that you care about your employees and it helps build that personal relationship with your followers.
Facebook Groups
Groups are an amazing way to broadcast your business without spending on ads. Facebook recently allowed groups to accept business pages, use that to your advantage. Join local town groups or other groups that might take an interest in your product. Share a project you are currently working on and give them guidance to follow your page to see how it turns out. Share some of those reviews to the page to spark some interest as well. To really spark interest offer a promotion only for followers of that page, this will also allow you to track how your efforts are going in the group.
Most local town pages will have people looking for recommendations for landscapers or someone to mow their lawn. This is an open invitation to introduce yourself and get that potential client. There may also be numerous members looking for guidance on when to fertilize their lawns, or how to control grubs, the possibilities are endless when it comes to groups. make sure you respond to those questions as it will showcase your knowledge and brand to everyone else.
Facebook/Instagram Ads
You ever look at a particular product online and then 5 minutes later go onto social media to now see an Ad for that product. That is the power Facebook Ads can have for your business. What's great about them is you can be very specific about who sees your ad, you can create a radius of how far you are willing to travel for business and enter in keywords that a person may be using to search for a product or service. You can target homeowners, small business owners, landlords, whomever you feel will get you the most business.
You may not get success right away, Ads can sometimes take a lot of trial and error to find the right keywords or demographics to meet your goals. Experiment and track them so you get a better understanding of what works and what doesn't your image or video can also be a factor in success. Don't let that be a factor as ads should be a crucial part of your business, start small and as you see results bump up the amount.
Author Bio:
Normand Bourque is a social media consultant and manager and takes pride in helping small local businesses improve their presence within their community. He has written articles for Huffington Post, Social Media Today and Technorati. He is also assistant editor of SocialMarketingFella.com and a Contributor to ManchesterInkLink.com