Twitter Account Hacks
It happened to Craig, to Jack, and to the guy once known as "Barry." The list of high profile Twitter accounts that had their passwords stolen in a security breach continues to grow. Hacked accounts of President Obama and Vice-President Joe Biden imply no one is untouchable.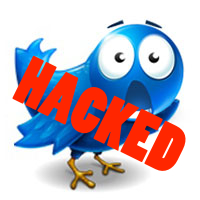 A recent Peer Reach's analysis reported that many news organisations such as the BBC, New York Times, Guardian, Reuters and CNN found that their Twitter passwords had been stolen. All together, Twitter's recent security breach, which led to 250,000 encrypted passwords being stolen, saw users being sent emails asking them to change passwords.
Reach's statistics suggest that high profile accounts were targeted, including those of  Twitter co-founder Jack Dorsey, and Craigslist founder Craig Newmark. The hacker managed to spam 64,000 followers with direct messages before Newmark was able to flag the incident.
This follows a string of high-profile social media hacks including Burger King and Jeep. While the jokester behind the BK stunt swapped their logo with a golden arch and announced the company had been sold, the Jeep hacker went much further. Allegations of drug use among company executives were swiftly taken down after Jeep was alerted of suspicious activity.
What's the Impact?
What does social media as a popular hacker target mean for corporate presence online? Are stronger security firewalls and close monitoring of online profiles necessary? The answers might surprise you.
A survey taken by Zeno Group reveals that most corporate executives do not see this as necessary:
10 percent of those surveyed would take no steps to address damaging articles or social media posts by engaging an online audience.
More than one third of chief executive officers said they care little, or not at all, about their company's online reputation.

The survey's findings show that not everyone is up to speed on how to manage a hacker situation, or even aware of how important a brand's online presence can be. In fact, some brands were accuses of faking their own Twitter hacks after seeing the spike in followers for Burger King and Jeep. Meanwhile other companies have alerted their digital teams to be on guard. And then of course it's still business as usual for the rest of us.