As written for and published by The Customer Collective
Marketing Strategy
Anyone with a light background in marketing is familiar with the 4 – "P's" of Marketing – Product, Price, Place and Promotion. Businesses use these four elements to model their marketing strategies. It's been a mainstay model and rule of marketing practice. But some of us suspect there's a "5th P." One that hasn't been as ingrained in business textbooks.
I'm not the first to propose a "5th P."  Brand Channel explored the idea that "participation" was the 5th P. Building off the thought that "passive one-way conversation between brands and consumers, has now turned into a mandatory active relationship." Similarly, the authors of Essentials of Marketing (2012) contend that the marketing mix should always be directed at target audiences (consumers), where the 5th P is "people." But I'm going to take another stab at it and suggest the 5th P is: Packaging.
Packaging as a Pillar of Marketing 
I know, I know, it's not nearly as popular, but it derives from a train of thought I picked up studying marketing in graduate school. One of my professors came from the world of retail, and specifically, the beverage market. He had some good points, about the role packaging plays in differentiating consumer experience of a product, and gave some great examples from the beverage industry.
I know many will argue that this "P" belongs with the "product" P, but I can'd help but strongly consider his suggestion time and time again when I run into examples like these, my all-time favorites.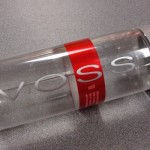 #1 – Voss water. Have you tasted this stuff? Nothing unique about the "product" portion of it, for sure. But these sell for over $5 out in the nightclub scene.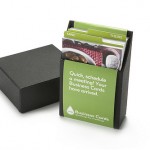 #3 – Moo business cards. I love these guys and their product. And no doubt, their business cards are of stellar quality. But what drives me as a repeat buyer, is the attention to detail in the high-quality packaging. 
#2 – Better Butter. I don't know what this tastes like, but it's butter.
These are merely three examples. But designers study this kind of thing.  In fact, here's a fantastic collection of inventive retail product designs from Bored Panda. 
Perhaps this 5th P belongs exclusively in the realm of retail products. I'll explore that further in another column. But there alone, I think it's worthy of consideration. Does the "product" P of the marketing mix encompass those packaging elements that distinctly distinguish some products from otherwise exact alternatives?
What are you thoughts?