As a follow-up to my previous column, allow me to further explain the difference between conventional (and mostly ineffective) forms of social media versus the successful use of this resource.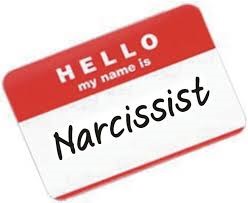 For one group, social media is the digital equivalent of a hand mirror; a tool for self-indulgent and hypnotic obsession, in which a business owner or executive is in a state of personal exultation, basking in the false glory of the accumulated "likes" from Facebook and the 140-character-count accolades from "followers" on Twitter; it is the ultimate example of delusion through technology.
For another group, social media is the virtual corollary of a storefront window display: It is a stage, for decoration and performance, where the individual players – the men and women responsible for the lifeblood of your brand – convert that platform to accommodate the events of the day; attracting onlookers and would-be shoppers, and eliciting conversation among this diversity of sightseers, as you construct everything from a newsroom with a flashing ticker to a Christmastime celebration of holiday mirth and goodwill.
Again, I issue this statement from experience because, as the cofounder of Keycode.com, I know how hard it is to earn the attention of consumers.
I understand, for example, that a promotion for Northern Tool Keycodes is by itself insufficient material for a smart social media campaign.
Meaning: Every post must have context – every post must be an articulation of a story, not a verbal eruption of seemingly foreign words and industry jargon – because, left to their own devices (as they view this article on their mobile devices), people can draw erroneous conclusions, develop inaccurate assumptions, and spread a series of negative rumors and innuendo.
Business owners must, instead, learn to better communicate with their audience.
We, as the collective representatives of private enterprise and entrepreneurship, need to write.
We need to be narrators and newsmen (and –women), with a singular focus on furnishing the facts – we must publish, to borrow the motto of a famed paper, "All the News That's Fit to Print" – so there is no ambiguity about our values, and no confusion about the values we offer consumers.
This job is not for the impatient or impractical executive; it is a rebuke toward the arrogant functionary, and an admonishment to the naïve newcomer.
It is a reminder that for social media to work, you have to work – and write.
There is no shortage of space, save Twitter, for a company to highlight its message and showcase its mission.
Remember, too, that the absence of content is an unofficial sign of failure and surrender; that you do not care about, or you do not know about, the consequences of saying nothing . . . because it then appears that your company does nothing.
These avoidable mistakes are just that – avoidable, provided you heed the comments and concerns of your customers.
Read their reviews, and respect the integrity of their praise or criticism. Act, in other words, as a sociable personality on social media. That advice may sound trite, but it is nonetheless true.
"Nobody buys anything important from a stranger except gas & gummy bears." #BeYou https://t.co/YhsKAmD3As pic.twitter.com/4hlBU6flnt

— Kim Garst (@kimgarst) January 25, 2016
These steps constitute the master key(code) to unlocking the benefits of social media.
With resolution and a commitment to excellence, this method will distinguish an ordinary business from an extraordinary brand.
Give us the news!
Main image credit: theodysseyonline.com