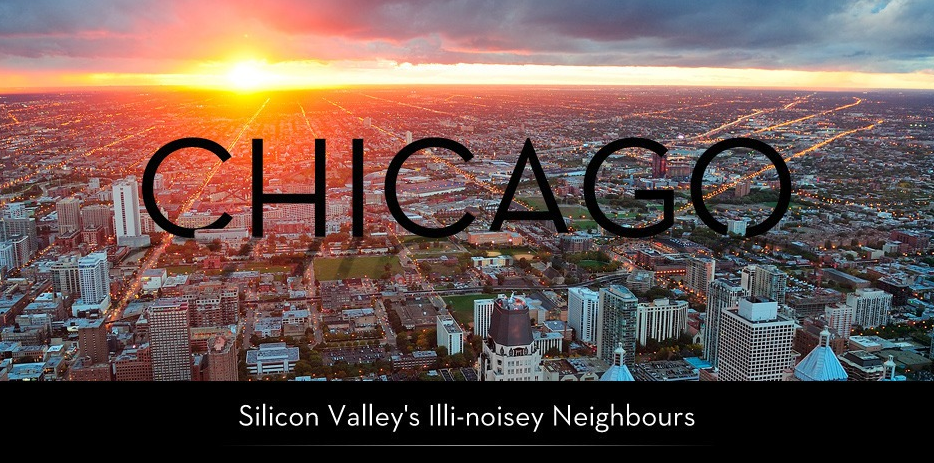 Chicago was warm, with patches of thunder when I went to visit this Spring. But things keep getting hotter. With a rebounding construction industry, a bustling advertising industry, a record year for the Chicago film industry, the city is in the midst of a rebound. And along with the return of Derrick Rose, Chicago's tech scene may be the next slam dunk.
"Ever since Groupon moved into town, Chi-Town has been hitting its collective stride," a CIO.com column reports. The Chicago Innovation Exchange, the Illinois Department of Commerce and Economic Opportunity, and the Illinois Science & Technology Coalition are all growing Chicago's tech presence. And the ecosystem is supported by a growing early-stage technology investment community. All prompting Mayor Rahm Emanuel to recently declare, "The Second City is now known as the start-up city."
Accelerators and incubators
Aside from a change in outlook, Chicago tech is flourishing under through its effective seed accelerator program. I sat with Ryan Pollock, the Managing Partner of Objective Paradigm, during my visit in June. "Seed accelerator programs are fixed term mentorship programs that have to culminate with a demo day," Pollock explains. "They are awarded to teams, not individuals, with equity in exchange for investments worth anywhere from $20,000 to $50,000."
Chicago VCs raised $1 billion of such funding in 2013. Chosen start-ups have begun to show exciting and impressive developments in the fields of healthcare, infrastructure, technology, education, community support, technical resources, and venture capital or funding. Co-working space 1871, is one such example. A 50,000-square-foot co-working space inside Merchandise Mart (where this year's Techweek Chicago was hosted), 1871 is now home to more than 240 startups.
"If you are an entreprenuer, and you're looking to get off the ground, Chicago has plenty of accelerators and incubators to help you out," Vator.com reports of the city in its list of top accelerators and incubators. In fact, Chicago moved up two positions on CIO.com's list of best cities for tech startups.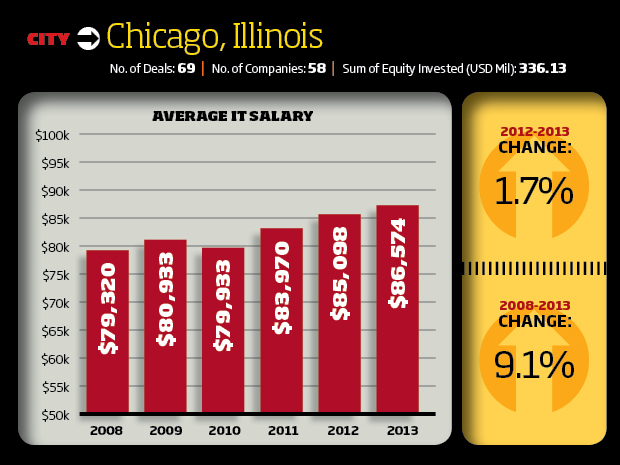 Tech networking and education
Every good industry hub needs networking, and education. Mentoring company, Illinois Technology Association (ITA) is an example of Chicago groups contributing to start-up attraction by hosting leadership forums and networking events. They lure more tech talent to the city by giving them a true gateway to the top tech companies in Chicago. "Many of our clients are the same groups involved in Chicago's seed acceleration program," Pollock shares. The list includes GoHealth, Review Trackers, Centro, Raise, Vivid Seats, Sim Partners, and OpinionLab.
ITA also has an annual programming skills competition called The ITA Challenge. This is a tech event with a coding competition open to students from top Midwest schools that will eventually lead to job interviews with top Chicagoland tech firms. This year will mark the 5th year for The Fall Challenge. Since it started, ITA has successfully placed almost 20 positions and met with over 1,700 promising students.
Civic investment
And things move along more easily when the local government has a vested interest in your success. Working in tune with ITA, Mayor Emanuel has promised to expand the tech industry in the city to 80,000 professionals. Emanuel's plan to expand the Chicago tech scene has already led to a 30 percent growth in Chicago-based startups.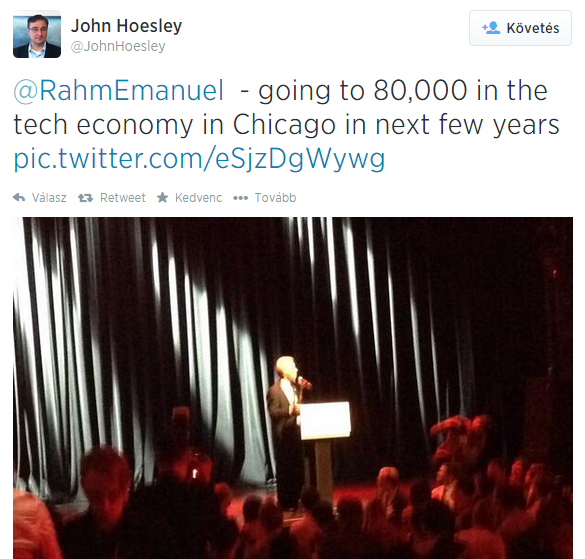 @RahmEmanuel – going to 80,000 in the tech economy in Chicago in next few years pic.twitter.com/eSjzDgWywg

— John Hoesley (@JohnHoesley) June 20, 2014
Chicago appears fully geared to meet the tech needs of a bustling tech city. Civic investment, strong schools, geography, and a rich history in financial trading, all play a part. The team players are all connected and working well led by a leader who understands the needs of an industry highly dependent on its people. As Pollock told me: "All that's left is to close the gap between those with the skills and those in need of outstanding talent."
But first thing's first–ping pong training and conditioning. Chicago tech knows how to have fun, and give back, through fund-raising activities such as the T4Youth table tennis tournament, the proceeds of which are given to The Chicago Tech Academy.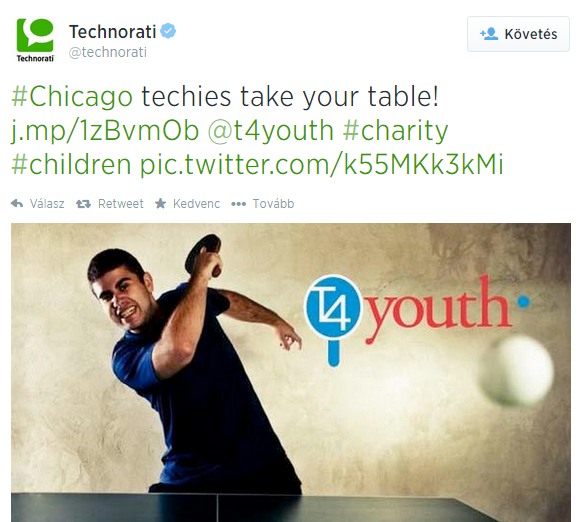 #Chicago techies take your table! http://t.co/P0hrmCglvq @t4youth #charity#children pic.twitter.com/k55MKk3kMi

— Technorati (@technorati) August 1, 2014
Main image credit: Fortune.com