By Eric Barnes
If social media marketing has any value, and it does, then it must be able to transform the ordinary into the extraordinary; to take something as commonplace as water – the very stuff we drink on a daily basis – and make it an online source of conversation, eliciting ideas and feedback from a diversity of consumers and a cross-section of the community; it must maximize the influence of this visual medium, complemented by the power of prose to tell a good story; a tale worth reading, and a narrative worth sharing across the global array of companies and citizens we call the Web.
For the latter is a source of abundant information, allowing us to make news by broadcasting the news – about everything from health and wellness to fitness and nutrition to issues governing form versus function; the necessity of elegant product design and effective product development.
I write these words from experience because, in my role as Founder and President of KOR Water, I seek to popularize the use of innovative – and successful – water filtration systems.
I also offer this commentary as an advocate for social media, since I know how expansive its reach is and how exceptional its audience is. So, yes, even something as mundane as water can have major consequences through the use of this resource. Hence our debut of the Water Fall, a "pour-over" water filtration product for the home or office.
This ability to design your water, thanks to multiple glass carafes, gives people the chance to enjoy filtered pitchers of superior water – much like savoring a customized serving of pure Rwandan coffee, or sipping from a bottle of handcrafted beer from a favorite microbrewery. (A final comment about this matter: The carafes – with a filter suspended above each of these items – give you a complete filtration system.)
And yet, it takes social media – it requires the proper use of social media – to give consumers a fuller appreciation of our commitment to excellence in design and our pledge to achieve our mission through excellence alone.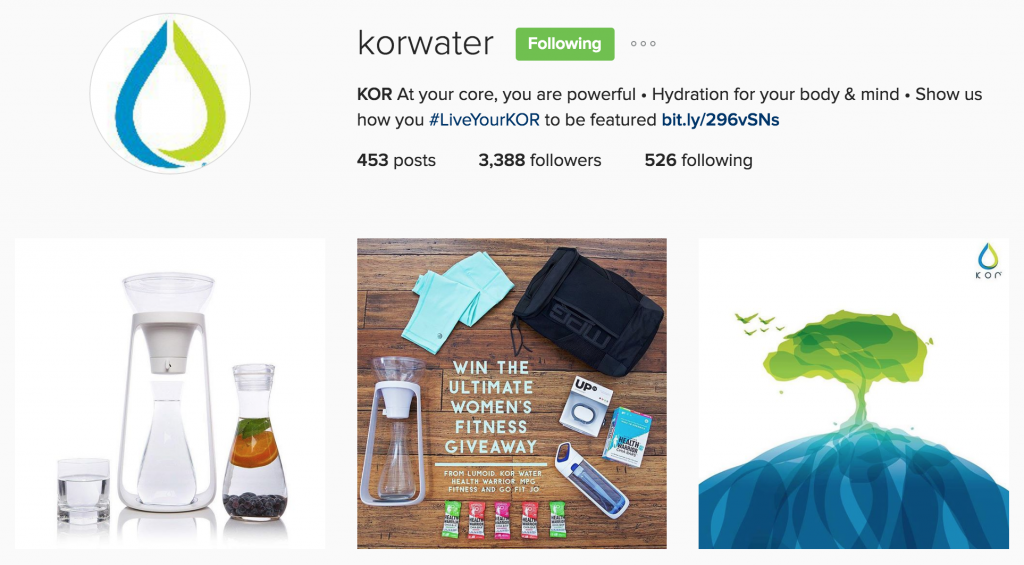 It takes a sustained conversation with men and women – it demands a dialogue, not a monologue – for social media to be as dynamic as it can be; as dynamic as it must be. That means transcending the conventional method of posting a sentence fragment and a link, and calling that communication.
It means that your pictures should match (or exceed) the quality of your already good prose, enabling you to practice the art of branding as storytelling; which is to say, you take visitors on a journey – you inform as much as you inspire – so you can sustain their attention, win their respect and earn their business.
That is the essence of marketing in general and social media marketing in particular: To showcase something without being a show-off, without reducing yourself to expressing the sort of corporate boilerplate that says little and conveys even less; that echoes among employees, but fails to resonate among consumers; that invokes superlatives, but evokes nothing memorable among potential customers.

We should seize this platform, but we should do so with dignity and discretion.
We should communicate, period.
—
Eric Barnes is the Founder and President of KOR Water.