Twitter for Business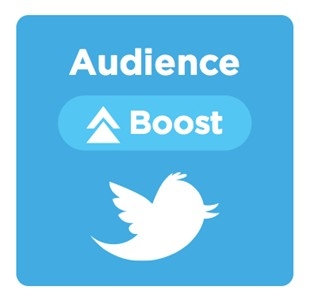 Social marketing software company, GraphEffect introduced its new Twitter offerings at the ad:tech Conference in San Francisco this week. I met with James Borow, CEO of the company, whose focus two years ago was on enabling social marketing campaigns on the Facebook platform. GraphEffect's latest release is a solution for brands to run advertising campaigns on Twitter through their AudienceBoost product.
"Twitter is rapidly becoming a major social advertising channel," James explains. With newly-introduced brand pages and ad types, Twitter's introduced a whole new set of opportunities for brand marketers. Twitter now offers three new ad types: Promoted Accounts, Promoted Tweets and Promoted Trends. And brands will soon have the ability to run sales, promotions and contests directly from their Twitter pages.
Best Practices for Twitter Advertising
In good content marketing form, GraphEffect released a new whitepaper that helps brands understand and use the Twitter ad platform. In it, James and his team offer a set of best practices that I've narrowed into three key themes.
1.  Scale your efforts  
Not all Twitter ads are necessarily optimal for all brands. The "Promoted Tweet" ad type is more cost-efficient for smaller budgets. GraphEffect suggests it's a good way for smaller brands to spread awareness. Start there, and encourage followers to retweet these Tweets. Later, if it makes sense, you can scale up to more expensive ad types like the "Promoted Brand."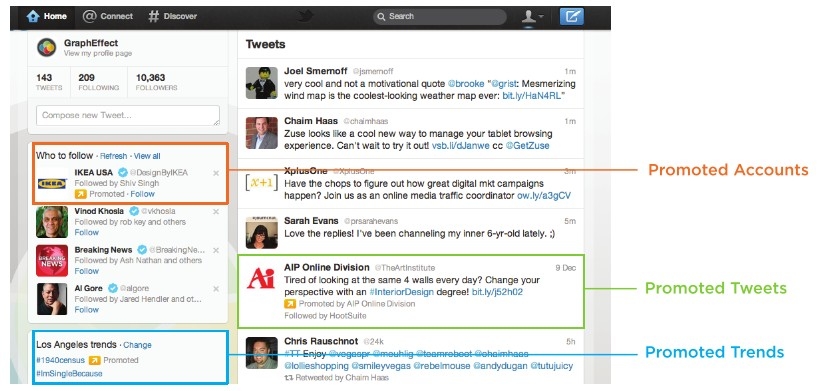 2.  Keep your content fresh
Don't load the Twitter scape with the same Tweet over and over again. This isn't to say you can't continually promote the same product campaign or theme, but do so creatively. Tweeting about this article, for example, I could produce a variety of unique, fresh Tweets.
"3 Tips to Twitter Success"
"Treat each Tweet like it's an ad"
"GraphEffect's cool, free guide rocks"
"Twitter ads explained in plain English"
And at the same time, these Tweets are conversational and relevant.
3.  Broadly target
Twitter is not Facebook. And it's not search, either. Whereas through those channels, using specific keywords to attract the right targets are essential to a campaign's success, things work differently on Twitter. GraphEffect explains that obscure and detailed terms will only reach a small set of users, and that's not how to use Twitter. The company recommends using broad, categorical terms as they pertain to your brand and followers. A term like "outdoors" can be used to attract readers interested in biking, sports, and a variety of outdoor activities, while still being relevant to the audience of a camping equipment line.
That's my take on Twitter best practices compliments of GraphEffect. But don't take my word for it, you can download the "GraphEffect Guide to Twitter Advertising" guide here.