Social network marketing refers to the use of social media platforms such as Facebook, Twitter or Instagram, to promote a certain product or service. The main goal of social network marketing is to create content that users will share on the internet and thus helping a company increase brand exposure. However, there are some rules you need to know in order to create a strong foundation for any social network marketing campaign.
Start with a marketing plan
Every post you share with your audience, every reply, like, tweet or comment should all be guided by a detailed marketing plan that's driving toward business goals. Your social media marketing plan is the summary of everything you hope to achieve using social networks. Just keep in mind that the more specific you get with your plan, the more effective you'll be in its fulfillment.
Know your platform and its unwritten rules
When it comes to choosing which social media platform you'll use for your business, the best advice is to select those that offer the best ability for reaching your audience. Determine which social media is most relevant to your business and instead of having an online presence in a lot of places, be awesome on just a few of them. Here's a brief overview of the most significant ones.
Facebook, Twitter, and Instagram
Facebook is still the most powerful social network in the world. Although almost any business can benefit from having a Facebook page, there are some social media rules you need to know. First, don't ever like your own posts. Liking your own posts tends to send a rather desperate message to your customers, so avoid it. Second, post or tag your fans or customers only if you have their permission to do so. Today, people are more concerned about their internet privacy, so just be careful. Finally, never ask people for likes, shares, or comments. Instead, ask relevant questions, and people will be glad to answer.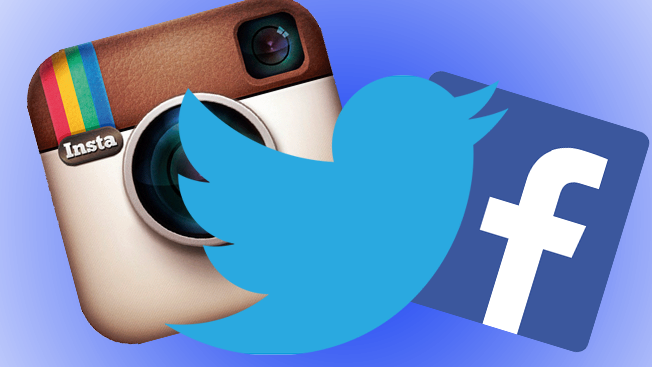 Twitter is another great and widely used social media platform. It enables users to send and read short 140-character messages, or tweets. This social network is full of people who have things to say, so listen carefully. Find out who are the influencers and experts in your area, follow them and interact with them regularly. Also, remember to tweet content that is relevant and useful to your audience, and content your followers will read, click on, or retweet.
Finally, if you want to use images and short videos to enhance your customers' experience, make your brand or service visible on Instagram. This social network is great for business! Just remember to use hashtags appropriately and make sure that the photos you post accurately reflect your brand.
Know your audience
Your audience is the essential part of your business, and knowing who they are is the key to success. Learn more about them by looking at how they describe themselves on social networks, analyze their bios, or find out when they are most active on those networks. Find out what kind of content they want, what they are interested in, and what sites they are likely to use. Monitor their comments and shares, and conduct surveys. Asking them questions is easy, and will help you better understand your customers, their habits, lifestyles, and preferences.
Engage with your audience
Unlike a one-way communication where companies rule the conversation and don't engage with customers, new technologies such as social media allow two-way conversations. This gives companies the opportunity to have a more meaningful and responsive way of communicating with their audience. Never forget the social and human aspect of your business! Your customers should always have the opportunity to connect with you through social media, but should also be able to directly contact you or your professional virtual receptionist. Keep your customers informed, use positive statements, and always be sensitive when explaining things to them.
Give value
Adding value to the conversation is the golden rule of social network marketing. It simply means that you should focus more on creating valuable content, and less on the product itself. If you can't provide the community with valuable content, be sure that no one will listen!
Find a perfect balance between sharing and listening
If you are wondering how just often should you be posting, here are some rules. Many social media professionals recommend two posts per day on Facebook, and three tweets per day on Twitter. However, it largely depends on the nature of your business. Keep it simple, avoid constant self-promotion and be as authentic as you can be!
If applied correctly, social network marketing can lead to great sales success. Follow these rules, and you'll be on the right pathway to success.