Written By: Chris Pautsch
In the world of content marketing, an oft-repeated mantra is the assertion that "content is king." The general theme of this statement is that all brands need quality marketing content that speaks to the unique needs of the brand's target market. Mobile apps are no exception to this reality. The best app for iOS and/or Android is of little value if the app's target audience doesn't use it.
When it comes to increasing the number of downloads for your mobile app, content marketing is essential, not optional. Your app deserves a proven content marketing strategy that is designed to speak directly to your target audience, highlighting how the benefits of your app are uniquely suited to meet their needs.
What Is Content Marketing and Why Does It Matter?
Content marketing is best described as the act of creating valuable, actionable content that powerfully resonates with your target audience. Quality content marketing should:
Show how the brand's app is capable of solving the target audience's problems

Foster positive engagement between brands and their customers

Raise a brand's profile and credibility in the eyes of potential consumers
Combined, these benefits translate to more sales when content marketing is done effectively. Of course, content marketing is a broad term, and there are many forms of effective content marketing, including:
Blogs

Video marketing

Webinars

Social media content

And more
Here are a few tips for tapping into the game-changing benefits of content marketing:
Creating Valuable Content That Stands Out and Makes an Impact
One of the greatest benefits of content marketing is that it gives brands the capability of creating evergreen marketing content. Quality blogging content is a great example of this.
Creating quality written content on your website gives you the opportunity to command the attention of an outsized portion of online traffic in your niche for years to come. This additional traffic leads to more target audience members knowing about your app, which translates into more downloads.
Search engines rank websites with regularly updated, quality content more highly than competitors that create middling content. A blog that powerfully speaks to the core benefits of your app will help you shoot up Google's search rankings, giving your app much-needed visibility in the crowded mobile app marketplace.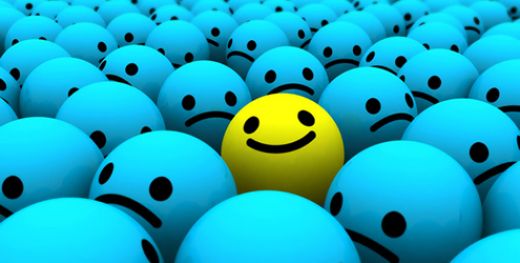 Does Your Content Marketing Help Your Target Audience Understand the App's Value?
Your content marketing, in almost all cases, should help your target audience answer the following questions:
What are the greatest benefits of the app?

What kind of problems can the app help me solve?

Why do I need this app?

Why should I continue using this app long term?
With this framework in mind, your content marketing strategy requires researching the keywords people are already searching to find the solutions your app is uniquely equipped to provide. Researching the types of search suggestions related to your app niche will give you important insights into how your target audience searches for solutions in your particular field.
Avoid creating blog posts like "The Best Mobile App for (Insert Industry Here)." Instead, think of popular search results and cater the content around what you discovered. For example, if your app helps business professionals manage their finances, try blog posts like the following:
8 Ways A Finance Management App Helps Small Businesses Avoid The Chaos Of Tax Season

5 Ways A Finance Management App Helps Brands Streamline Their Business Processes

Why Going Paperless With Your Finance Management Boosts Business Productivity
Submit Your App to an App-Roundup Site
Established online blogs/websites will often review and rate new apps in various mobile niches. If you know you have a great app, submit your app to one of these niche review blogs. Positive exposure from one of these proven reviewers can be used in your blog and social media content marketing efforts, further bolstering your app's image and reputation.
Don't Forget Social Media
Social media has changed the world, and its outsized influence makes it a necessary component of modern content marketing. Promoting your blog posts and other content marketing on Facebook, Twitter and similar platforms will spread your content to readers who are already following you. This is an incredible benefit since you already know these followers are part of your target audience.
Keeping these tips in mind will help your brand move toward better content marketing that cultivates a loyal following and convinces those followers to download and use your app long term.
Author bio: Chris Pautsch is Founder and CEO of KeyLimeTie. KeyLimeTie is a full-service design, development and digital strategy agency, helping clients communicate more effectively and intimately with their customers through interactive marketing channels.