Written by: Helen Eagleton
As video content marketing is on the rise, YouTube offers fantastic opportunities for businesses that want to expand their reach, engage audiences, and convert sales. Well-known brands including Coca-Cola, McDonalds, and Toyota all have leveraged YouTube to power their ongoing success. In fact, many people have positively responded to brand messaging via YouTube, especially when creativity and imagination go on display.

At the present time, YouTube continues to offer a seemingly unlimited opportunity for people to learn how to solve problems, use products, and connect with brands. In other words, you also can use the platform as part of your success.

Today, social media are indispensable when it comes to getting customers. But did you know that YouTube users have a much higher engagement rate than users of other social media platforms? As a bonus, other users and brands can easily embed your video content into their websites and expose your products and services to new audiences.

In short, the visual appeal of video and its resultant deep engagement can work wonders for your marketing effort. The following tips will help you learn how to use YouTube for creative advertising that can deliver amazing ROI and boost your bottom line.

Employ Your Creative Gray Cells
Differentiate your brand on YouTube by using innovative techniques and creative content to bring your products and services to life. Anyone can make a boring amateurish video, but only you can find exciting ways to showcase all that you and your firm have to offer.

For this reason, you should do everything possible to get new ideas that make your YouTube channel look and feel different from those of your competitors. For example, consider this video:
https://www.youtube.com/watch?v=xwx7NnPQ44U
Knorr's "Love at First Taste" video went viral by connecting singles based on their food preferences and then having them feed each other. In the end, the video depicted an unusual and emotionally appealing reason for using Knorr products. Very creative!
Show Your Company´s Backstage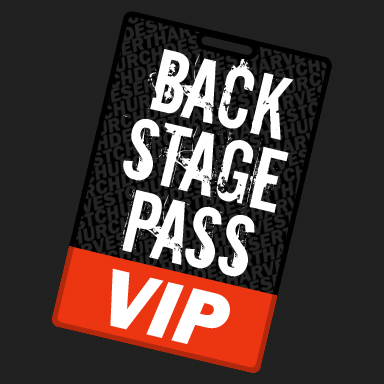 Another key point for the creative use of YouTube is to unveil the internal operation of your firm. As you take your audience on a tour of your facility, focus on people and processes rather than on your products. As a result of your creative presentation, your audience gets to know your brand on a human level.

Red Star Macalline, a home furnishing brand, took users behind the scenes through a fascinating music video that entertains viewers while introducing the team and the products that comprise the brand.
Here is how the company presented the "making of" their final product, which is a commercial:
https://www.youtube.com/watch?v=7nO26hg5GMA
And here is the actual commercial:
https://www.youtube.com/watch?v=PjquJ5hi6zE
By using this technique, you can also make your brand seem approachable and thereby establish a rapport that can lead to sales growth.
Provide Educational Value
Additionally, you should realize that the search feature on YouTube is the second-largest internet search engine. Knowing this, you can expect people to visit YouTube for the purpose of learning how to solve problems and use products.

Producing educational video content gives you a chance to establish the authority of your brand while adding value to the community. Such video content can highlight your products and services without pushing too hard for sales. Also, you can interact with customers via the "comments" section of your videos to answer questions.

Make Customers Your Priority

Old Spice makes creative use of YouTube by posting video responses to social media comments. For example, the brand posted the following video in response to a tweet:
https://www.youtube.com/watch?v=ive3vXv-XRk
In the video, an actor from an Old Spice commercial responds to a customer named Perez.

Consider using this tactic to respond to the messages people leave for you on all your social networks. Doing so gives people personal and pleasant surprises that they want to share with their relatives and friends.

Make a Variety of Different Videos

Variety is the spice of life. Right? To get to know the power of a diverse assortment of video content, take a look at the Walmart YouTube channel:
There you will find videos that address a broad range of topics and are both long and short.

Produce a video diary, for example, to break the monotony of product demonstrations and sales pitches. Similarly, create funny videos and short clips that feature interesting facts. Research shows that brands that publish a lot of content on YouTube get the best results.
Leverage Fan-Generated Video Content
Get your customers and fans involved in your YouTube advertising campaign by encouraging them to produce videos for presentation on your channel. In addition to the free content, you give your audience a chance to feel valued.

As can be seen from the results of large corporations, the combination of user content with your branded material can substantially increase audience engagement. As a result, you can expect to build a loyal following that can result in long-term sales growth.

Final Words

In the end, you should recognize YouTube as a potent marketing tool rather than a simple collection of videos from around the world. By using YouTube for creative advertising, you can increase your website traffic, rise in search results, and build the authority of your brand.
Author bio:
Helen Eagleton is a freelance blogger from Boston, she follows topics in the realm of education, technology, digital marketing, and business in general. When she's not researching for her next article, she enjoys watching documentaries and exploring nature. Reach her @eagleton_helen