An Overview of eCommerce
In the year 1989, the world wide web was invented by Tim Berners-Lee and the internet was open to the general public. In less than thirty years, the eCommerce market has gone from nonexistent to a multi-billion dollar a year industry. Every modern industry has had to adapt to the ever-growing eCommerce market: video streaming, eBooks, and the invention of internet currency such as bitcoin.
With an ever more connected society, it is important to evolve with the global markets and trends. Social media is very quickly becoming an important outlet for growing not only eCommerce sales but also staying engaged with your customer base. The first step in using social media to reach out to new customers while retaining a loyal customer base is to know your analytics, or the traffic to your website, and the effectiveness of your website in turning that into sales.
If you don't know your customer base, you cannot hope to succeed in the competitive atmosphere of today's economy and marketplace. If you are looking for more information on your website's analytics, you can use a free analytics audit like the one here.
Your Target Audience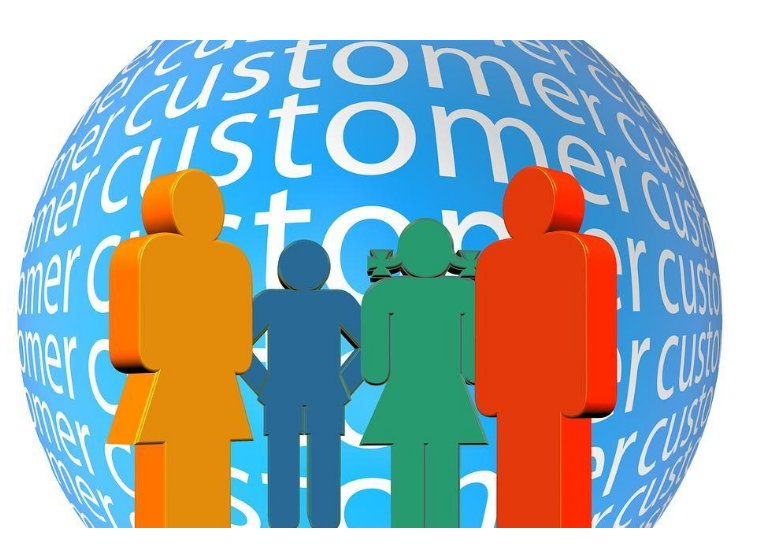 Much in the way you would not put a billboard for flood insurance in the desert or a real estate ad on Saturday morning cartoons, with online advertising it is all about getting your website to your target audience. Social media sites are great ways to promote your website or product as efficiently as possible.
Everything from age to socioeconomic situation can have an effect on which social media site is the predominant site in your target demographic. For instance, Snapchat is very much dominated by teenagers and young adults, and, although forty-four percent of female internet users use Pinterest, only sixteen percent of male internet users use it.
Once you know which social media sites you are going to be focused on, you should tailor your approach to the specific site or sites that will best reach your target customer base, as well as allow you to keep them engaged and interested in your business—in turn, leading to an increase in returning customers.
According to the book Leading on the Edge of Chaos, written by  Emmett C. Murphy, Ph.D. and Mark A. Murphy M.B.A., there is an upward trend in customer profitability the longer said customer remains a returning customer. It is even suggested that as small as a two percent improvement in the area of customer attention can have the same effects as cutting costs by ten percent.
Facebook
The clear powerhouse in the social media world at the moment is Facebook, boasting an astounding seventy-two percent of the adult internet-using population in the United States of America, seventy percent of whom are daily visitors to the site.
It is no stretch of the imagination to say that it is almost as important, if not more important, depending on the target demographic, to advertise on Facebook than traditional methods of advertisement such as television or radio. According to the New York Times, other than those over the age of fifty, there is a downward trend in how much TV people watch compared to statistics from last year; whereas Facebook has been showing an increase in users per quarter since 2005.
In 2013, Facebook began partnering with data brokers such as Epsilon, Acxiom, and Datalogix. This means that Facebook has access to information on over 500 million active consumers worldwide, just with the data reports from Acxiom; add the others, and you are looking at trillions of transactions from hundreds of millions, if not billions, of people.
This is great news for anybody trying to advertise using the website because it allows people to not only gain access to information on your target demographic but also information on how many members of that demographic which you are reaching and how many of them you could possibly reach.
With Facebook, in particular, it is important to not only stay relevant, but to also keep the attention of those you are targeting; this means regularly posting, and using pop culture trends among your reachable demographic to advertise and push sales.
For example, Arby's Facebook feed is consistently updated with references to everything from cartoons, to video games, to books, and everything in between, which is generally received favorably by their audience.
Pinterest
The second largest social media platform via The Pew Research Center is Pinterest, with a user base of over 100 million and counting, and around 31 percent of adult internet users in the United States using the website. The demographics skew more toward female users than male, with forty-four percent of adult female internet users in the United States using Pinterest, and only sixteen percent of adult male internet users in the United States of America.
Pinterest is going to be a great choice of social media if you have a visual aspect to your product, or if you can use a variety of visual mediums to promote and sell your product or service. The key on Pinterest is keeping a steady outflow of quality images; this, above all else, will dictate how well you do on Pinterest.
Common Threads
In the end, social media always relies on the social aspect of communication. Positive word of mouth and returning happy customers are the two best ways to grow your presence on social media. Find your target demographic, find their chosen social media, and then find what they best respond to.
Creative and unique ad campaigns and posts are going to do wonders for not only keeping customers but also for brand recognition. Finally, stay active. The best way to lose your demographics' attention is to get complacent and ignore them.