Millions of people are currently being instructed to stay home or social distance to slow the spread of COVID-19. These are uncertain and unprecedented times, but there are some ways you can increase your control over your finances by taking active steps to save money during the quarantine. Now is the perfect time to create a plan for saving money while you are staying safe at home. By changing a few habits and adopting new routines, you can easily save money while staying safe at home. Below are a few tips and tricks anyone can use to save money during the quarantine. 
Alternative Fuels
Many people are looking to make the switch and live an eco-friendly life while saving money. One of the best ways to make the change is to look for green alternatives to conventional products. Propane is a clean alternative fuel that can be used in a variety of places. From fire pits to water heaters and other appliances, making the change to propane can reduce your carbon footprint while saving you money. A propane tankless water heater reduces emissions by 67% compared to an electric storage-tank water heater, which not only helps protect the environment but also reduces your monthly electric bill. Many outdoor grills and space heaters also use propane, so there are many avenues through which you can use propane to save money and reduce emissions.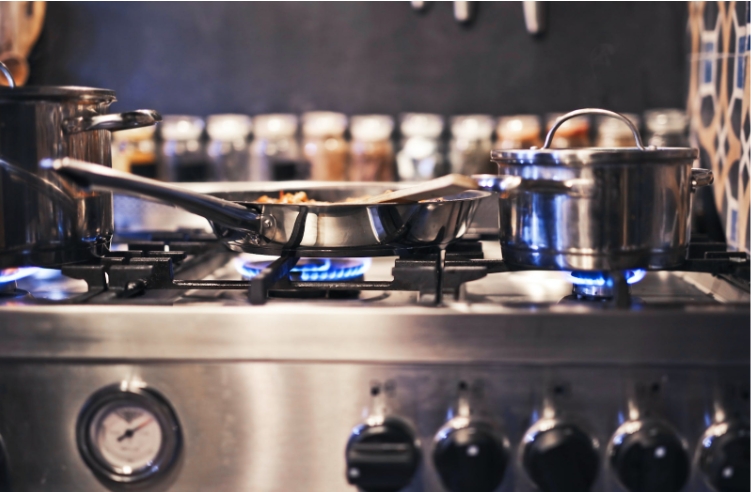 Create a Budget
Before you can start saving money, you must first map where your money is currently going. Create a budget and plan out your expenses to track exactly where you spend money. You will have costs that are not optional, such as rent and bills, but by tracking your spending, you can determine which expenses are optional. You can create a custom budget in a spreadsheet or use one of the many budgeting apps to track your expenses easily. Budgeting apps usually come with additional features beyond budgeting, including spending alerts and customizable tracking. 
Cancel Recurring Payments
Chances are you have recurring payments set up for various services. Whether you pay monthly for Netflix, Twitch, Patreon, or a subscription box, you should evaluate your recurring charges to determine if those services are necessary expenses or if you can live without them. During quarantine, extra entertainment might be a priority, but in exchange, maybe you cancel your monthly subscription box. It is a good idea to weed through your recurring payments regularly in case you signed up for a service you then forgot. There is no point in paying for a service you don't use, so clean out dead subscriptions at a bare minimum before evaluating your other subscriptions. A large part of saving money is reducing expenses, so consider which services are necessary expenses and which you are comfortable pausing. 
Reduce Your Energy Usage
One of the most substantial expenses for most households is the monthly energy bill, and during quarantine, you may be using more energy than usual. To save money each month, take steps to reduce how much energy your household uses. Incorporating a few small changes to your routine can result in significant savings over time. Turn off unnecessary lights, use your grill or crockpot instead of the oven, unplug electronics that are not in use, and dress in layers instead of turning on the heat. While these changes may seem too small to create an impact, each of these little steps can add up to real noticeable savings. 
Do Not Panic Sell or Buy
When economic markets experience a sudden change, it can be tempting to unload or buy up investments quickly, but it is a more financially prudent idea to stay the course and not make rash decisions. It is entirely expected that investments have lost value due to the pandemic but focus on the mid and long term instead of reacting to your investment's current value. If you can safely hold onto your investments without placing yourself in financial instability, you stand to limit unnecessary losses and make money in the future by not selling assets right now. 
Not everyone is staying the course, and many people are selling their investments, but do not use these new sales as an excuse to overbuy. Diversifying your portfolio is a good idea, and if you can comfortably afford to grab a mix of bonds and stocks, now is a good time, but do not place yourself in financial strain by buying investments. 
If you are interested in investing or already have investments, many financial and investing apps make investing easily accessible. You no longer need a personal financial planner to start investing, and anyone can successfully manage their investments with the proper research. 
There is no one way to save money during quarantine, but by combining a collection of smaller steps and changes, you can save money while isolating at home. Use alternative fuels if possible, create a budget to map your expenses, cancel superfluous subscriptions, reduce your energy usage, and manage your investments to save money during the quarantine.