"The [sectors] that have the potential to benefit the most from big data analytics are the ones lagging behind…"
In business, there can be chasms between promise and fulfillment. Consider the case of big data analytics. Companies of all sizes are investing in technology to assemble unprecedented amounts of data, from customer call-center recordings and product inventories to employee sick days and weather statistics. This goldmine of information, when properly analyzed, can solve existing problems and reveal new opportunities.
Yet many organizations are not reaping the rewards of their massive data collection efforts, according to an Ernst & Young study. Integrating big data technologies into existing IT infrastructures, security concerns and a shortage of technical talent are common challenges. A greater problem, though, is the lack of business leaders who grasp big data analytics well enough to guide their companies in applying it to generate strategic advantage.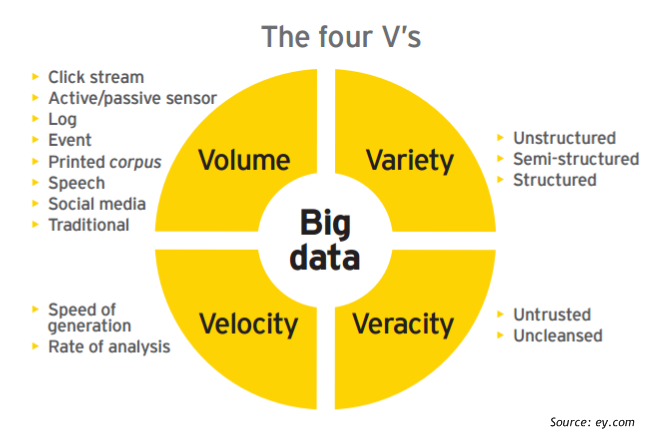 Wanted: Leaders Who "Get It"
"Leaders need to be able to determine if there is value in doing big data analysis projects, to see how it will contribute to the value chain," says Professor "RP" Raghupathi, founding director of Fordham University's Center for Digital Transformation and instructor of an executive education course on big data analytics for leaders. According to Raghupathi, the data analysis that provides transformational insights is expensive. To know if the investment is worth it, managers must understand the lifecycle of big data analytics—how the process really works. But many companies, even entire sectors, aren't there yet.
Actually, the [sectors] that have the potential to benefit the most from big data analytics are the ones lagging behind," says Raghupathi. He estimates that the healthcare industry, for example, is three to seven years behind sectors in which analytics are an integral part of decision making, partly due to their use of older, limited analysis methods. "There are great opportunities here for companies to emerge as leaders – also for individual leaders to emerge," he says. But first these leaders have to "get" what big data analytics really means.
Training Up on Big Data Analytics
Numerous business schools offer big data programmes tailored to senior managers and executives. A typical curriculum covers the framework for collecting and analyzing data, lessons on integrating big data analysis into business strategy, and privacy and security implications of data collection and use. Harvard Business School's Competing on Business Analytics and Big Data course also includes a session on attracting and building analytical teams. Kellogg's Leading with Big Data and Analytics teaches participants to distinguish between good analytics and "junk science".
In his two-day course, Professor Raghupathi places an emphasis on technical learning, or, as he puts it, "models, methods and tools." Participants complete hands-on exercises with data sets on several platforms. For the business strategy side of the course, he invites one or two business leaders – usually Fordham alumni – to speak on real-world applications of big data analytics. The course also devotes time to the issue of governance, addressing who owns and is accountable for data companies amass. The goal overall, says Raghupathi, is to help leaders decide if and how data analytics can contribute to organizational success: "Executive education makes them look at the business value of analytics. Will it address our needs? Will it answer our questions?"
(From The Economist; Executive Education Navigator)
—
Kate Rodriguez is a former senior career search researcher and government analyst who covers career development and higher education marketing for The Economist Careers Network.
Main image credit: datafloq.com