Why You Need Multiple Social Media Tools
Whether most people admit it or not, you should be using various tools to help with your social media activities. By no means should you fully automate your social media presence, but you should look at ways to help streamline your efforts.
The numbers for social media are staggering. Twitter recently published that they have 316,000,000 (that's 316 million) monthly active users. That pales in comparison to Facebook which has 1,900,000,000 monthly active users. Yep, that's 1.9 billion.
Bottom-line is that no matter what your business has to offer, chances are that you can find your audience among the various social media networks.
In fact, according to GrowEpic's data here is a breakdown of percent of companies in an industry that use each social media channel:
45% – Facebook
22% – Google+
18% – Instagram
7% – LinkedIn
18% – Pinterest
53% – Twitter
Here is the full chart with all the industries tracked: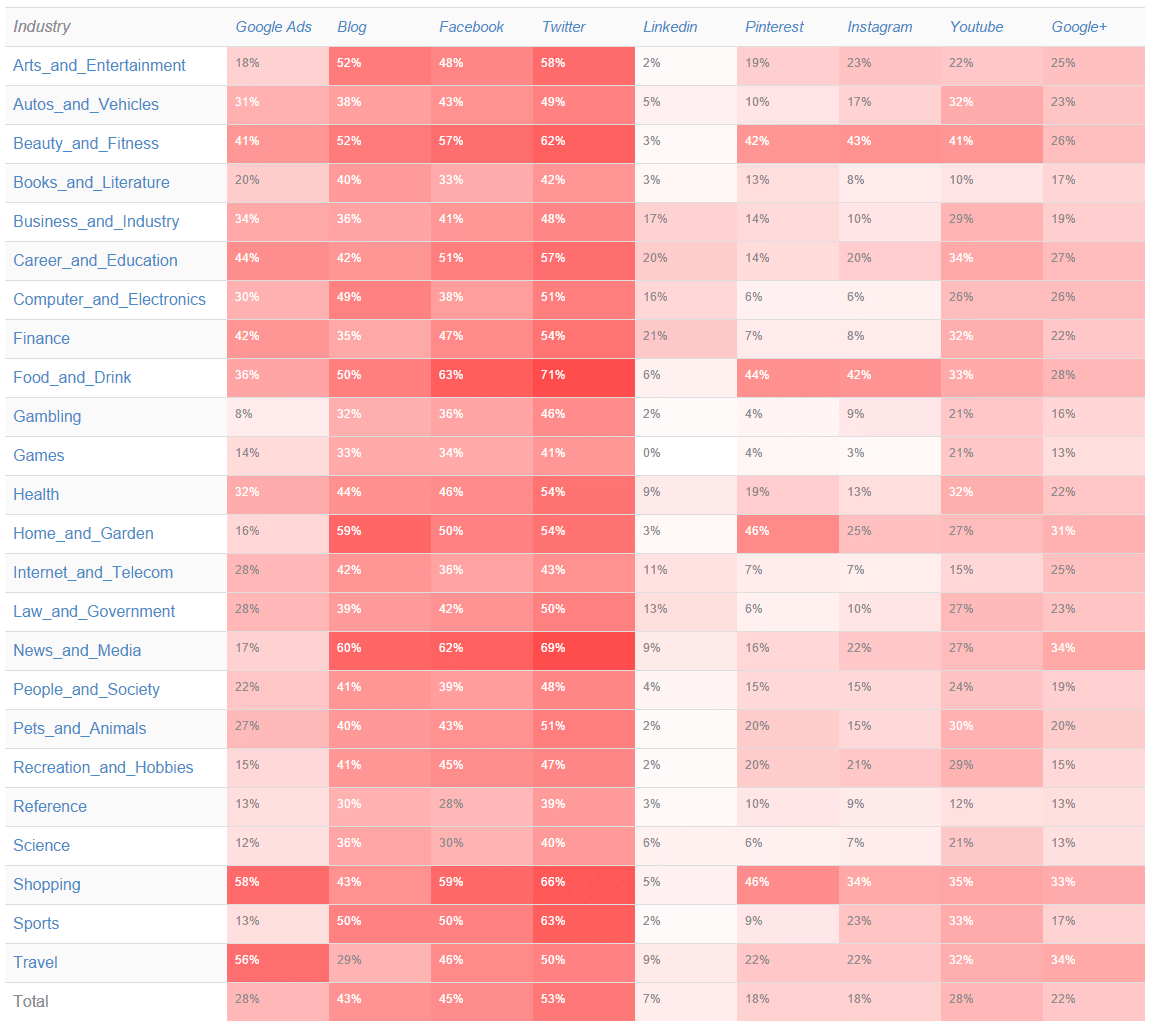 Of course your social channel focus will be influenced by your audience. If your business falls within one of these categories, you can have a good idea of where your competitors are focusing their efforts. You might choose to develop a presence on channels where your competitors are. Or perhaps, you take a contrarian approach and go after a less saturated social media channel.
No matter what social channels you want to be active on, to get the most out of your initiatives you will probably want consider a social media tool or two that will help you be more efficient.
Over 500 to Choose From
Unfortunately, there is not a single software or tool that can tackle all your needs on each social media channel. The good news is that with this list of social media tools having the ability to be filtered, you can easily narrow down the results.
See the full list