Thanks to the de-regulation of marijuana for medical and recreational use, the cannabis business is exploding, with sales estimated to reach $7 billion this year. It's projected that the cannabis industry will top $35 billion annually by 2020.
Still, minorities, namely African Americans and Latinos, may be left behind in the economic opportunities of the legal marijuana industry. That's what a group of panelists set to explore in a breakout session at the recent
Cannabis World Conference
.
Cannapreneur Bonita "Bo" Money, founder of Women Abuv Ground, said that African Americans and Latinos are poised to miss the "green rush" for several reasons – that is, the lack of information about the legal use of medical marijuana; the cultural stigma associated with marijuana; the expensive start-up and application fees; and most importantly, the racial discrimination tied to drugs.
"African American and Latino communities have been disproportionately affected by the war on drugs, leading to mass incarceration," Money explained. Because of criminal records, a large percentage of minorities are unable to participate in the business of cannabis due to state laws governing the industry.
"When you look at who owns dispensaries, if you look at who owns cultivation centers, who wins licenses and things of that nature, it's an industry that is dominated by white men," said Corey Barnette, owner of District Growers cultivation center and Metropolitan Wellness dispensary in Washington, D.C.
"We can only achieve diversity in the medical cannabis market if it's open to new cannabis businesses and entrepreneurs. That means we have to advocate for laws and policies that don't play favorites," added Ariel Clark, founder of Clark Neubert, LLC and chair of the Los Angeles Cannabis Task Force. "Without laws that support an open market, new businesses won't be able to operate. The time for communities to educate themselves and organize is now."
This call for action is timely, as attitudes are shifting favorably for the industry. "The more we can shed the cannabis stigma, the quicker qualified resources will become available to industry entrepreneurs," remarked Carolyn Gerin, head of business development for cannabis industry PR and thought leadership firm, Precise Cannabis.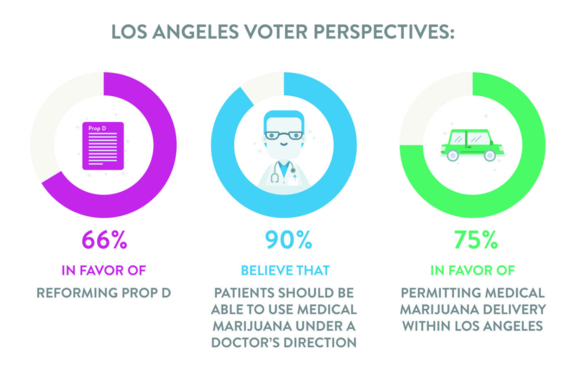 Even medical marijuana carries a stigma, and stigmas deter people. Former NFL Super Bowl winner Marvin Washington has been a vocal advocate for medical marijuana in the NFL for managing the pain of the brain by football players, namely concussions and
chronic traumatic encephalopathy (CTE)
. "We need to stop settling for diversity, and instead, embrace inclusion by having a seat at the table in the cannabis industry to facilitate the decision-making of this burgeoning industry," said Washington.
Clearly, engaging minorities in the opportunities of the new cannabis industry can only begin with true awareness. As cannabis activist Montel Williams observed in his standing-only keynote address, "I look around and am happy to see the gender diversity in this room, but am unhappy about the level of racial diversity."
Addressing it in an open forum like these experts have is an essential first step.
Main image: Marijuana stock investors Charles and Khadijah Adams say their portfolio has grown to 1.5 million shares since they relocated to Colorado a year ago in pursuit of the cannabis industry. Khadijah says she created the Marijuana Investment and Private Retreat (MIPR) with a friend, in hopes of encouraging "the average Jane and Joe Doe and other stock brokers" to take a closer look at marijuana stocks. Marc Piscotty / for NBC News