Written By: Emin Sinanyan
Balboa Capital has pulled through for women with a wonderfully encouraging infographic. The statistics it sheds light on are startling.
There are over 9 million women entrepreneurs in the U.S alone.
And 500 women-owned businesses are started every day.
It seems like the tide has turned in favor of the ladies and they can now bring their expertise to the market.
But there is Still a Hiccup:
Most women tend to dislike hard selling.
The reason behind this may be revealed in studies like the one conducted by Michelle C. Haynes and Madeline E. Heilman that highlighted the self-effacing tendencies of the fairer gender.
Most ladies do not like taking credit for their work, especially if their peers are males. And it is this hesitance that also interferes with their ability to pitch products and sell their brand.
So how do we bridge the gap and reconcile the growing population of women entrepreneurs with their distaste for putting themselves "out there"?
Social Selling is the Convenient Answer:
Even though women may not like pushing their products and services in traditional "sales closes", where social media is concerned, they are the undisputed queens.
Ladies dominate channels like Facebook and Twitter with an average presence of 71%. While men come in considerably lower at 62%!
Scrutinizing preferences, women actually post more intimate stories and snapshots of their lives than their male counterparts.
In short, where social media interactions are concerned, ladies blossom and shine without qualms.
This is the reason why social may be the perfect platform for women entrepreneurs to get their message out to their prospective buyers and evangelists.
In fact, by the virtue of their behavioral traits and patterns, ladies have a considerable edge when it comes to social media selling.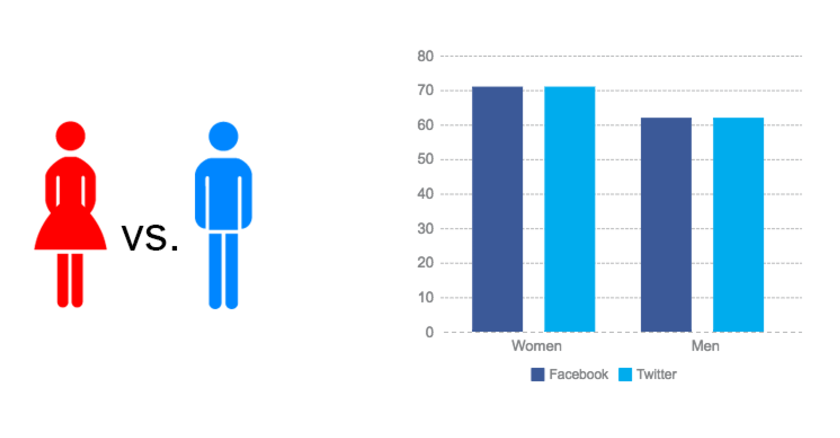 Why Women Ace Social Selling?
Women are empathetic and intuitive

.

Yawning studies

have proved this conclusively. Females can "put themselves in the shoes of their buyers" with more ease than men. As a result, ladies intuitively know what to post on social to elicit the desired response. In a social media setting, there is no face to face interaction and thus the little scope of influencing prospects with power poses that come so naturally to males. Everything is about "how you have made your clients feel".
Women are great storytellers.

I am not saying men can't captivate their audiences with a well-crafted narrative. But with the majority of males, it is a skill acquired later in life. Ladies, on the other hand, gravitate towards a storyboard as their primary means of communicating ideas. And this is extremely helpful because humans are hard-wired to respond to stories. Using tools like Snapchat, Facebook Live and Facebook Canvas women can put together powerful vignettes that focus on their products and their brands without needing them to put in an appearance.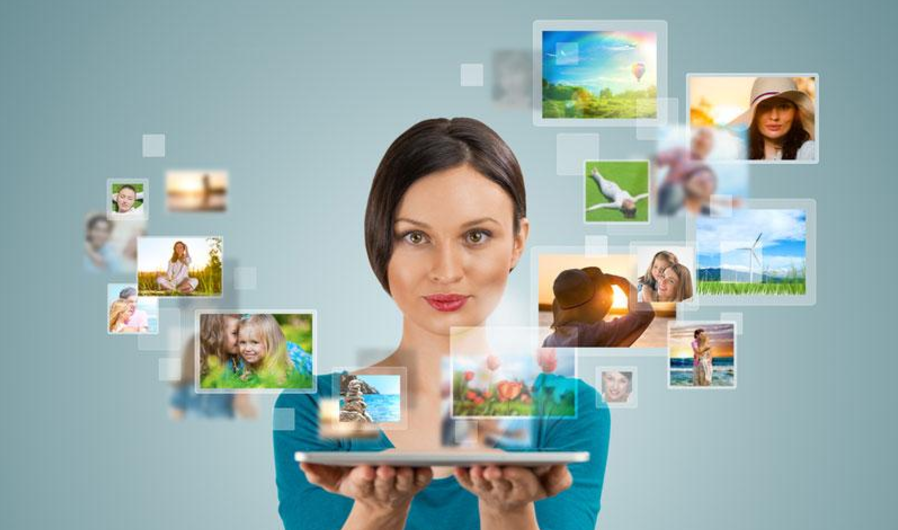 Women are predisposed to social networking

. Women are driven to seek quiet time for contemplation. They do not like rushing from one get together to another. This is why they stay at home and access social media more frequently than their male counterparts who prefer live networking events to virtual mingling. This allows ladies to spend time gathering inputs about social trends, taking note of what is working for competitors, getting an idea of the pulse of the buyers and then incorporating the insights in social selling efforts.  The detailed and more thoughtful approach helps

women ace social media

.
3 Tips You Can Use Right Away to Taste Social Selling Success:
Go Visual:

Visuals are processed 60,000 times faster than text. And the human eye can detect pictures in 13 milliseconds. In social media where one post is quickly crowded out of the feed, visuals offer an invaluable competitive advantage. According to National Geographic, women

detect more colors

than men. And also have a better aesthetic sense. In everything from drawing attention to a new blog through the use of an intriguing featured image to creating a more compelling photo based narratives on Facebook Canvas and Pinterest boards to creating infographics that present unique information, ladies automatically do a more impactful job.
Be Vulnerable

. Brene Brown has spoken at length about the power of vulnerability and authenticity in her path breaking TEDTalk. Social Media is a crowded terrain. If brands have to set themselves apart, they must show their relatable and human side. Women founders can do this remarkably well. Their intuitiveness, their empathy, and their sensitivity allow them to share their trials, tribulations and wins in a way that becomes endearing to buyers. And the transparency is a very attractive USP.
Pro Tip: Share blogs about your life lessons on social. Start a Tip a Day series with a catchy hashtag and give your prospects access to your wisdom. Without the braggadocio!
Master LinkedIn:  LinkedIn is one of the only social networks with a male dominated user base. But where there is an obstacle, there is also an opportunity. This means a lady who is determined to establish her presence on LinkedIn will be immediately noticed. Bring your skills and your advantages to the platform. Share vlog entries on LinkedIn. Almost no one is doing it. Shake up the status quo. And you will experience considerable traction.
Pro Tip: Purchase the premium LinkedIn plan and get access to more connections. You can install Google Chrome Crystal extension to get additional insights into the communication styles and preferences of influencers important to your niche and establish mutually beneficial relationships with them.
You don't really need to compete in a conventional sales setting. Social gives you the privacy and the tools to make the most of your differences with men to strike a home run. Go get them!
Bio: Emin Sinanyan is the owner and founder of Amberd Design Studio where he creates tailored social media plans for his clients and backs them up with complete visual branding for instant recall.  On his free time, he enjoys reading books and painting.