Article first published as "Your Expense Report is Overdue!" – Interview with Parand Darugar, CEO of Xpenser on Technorati.
There was a time when I dreaded doing expense reports. Intel had a relatively smooth system, although it still required my regular visit to the supplies cabinet for Scotch tape and blank sheets of paper. In aerospace, well that was a whole different story. The proprietary Excel spreadsheet, undoubtedly the product of three interns and a summer of formulation, was a business traveler's nightmare. So much, in fact, that I outsourced my report activity to a company called, "Your Man in India."
But that's not always sustainable. For Parand Darugar, CEO of Xpenser, a simpler methodology was needed. After massing six months and in excess of $30K in back expense reports, his wife finally told him to open up the shoebox and get his reports complete. From that moment, Xpenser, and it's simple core concept were born: Enable the ability to record your expenses immediately. No more wallets full of receipts, no more forgotten and unreimbursed cash expenses.


Xpenser allows users to record and document their expenses right at the moment you have all of relevant information handy, instead of weeks (or months) later when you've forgotten where you were, who you were with, and what the expenses were for. The company's system is available on every device, every interface, everywhere, in what Parand calls, "omni-present interfaces." He explains, "We built connectivity to just about everything possible: voice, iPhone, Android, WebOS, email, SMS, Twitter, IM, browser search box, directly integrated into GMail."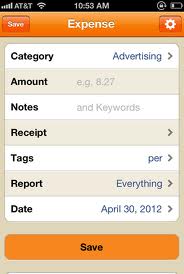 Interestingly, the company was originally born out of the idea that individuals would use the system to create a stable method of record keeping, then later just transfer their information over to whatever expense report method their company used. As the company grew, so did demand, and soon, the accounting and management teams of small to medium businesses were seeking to adopt Xpenser company wide. And so the product evolved. Xpenser now works with a variety of different companies spanning just about every industry.
That ability to react to user demand is part of what's made Xpenser such a successful solution. Parand explains, "As our user base grew we found that users didn't want to learn what format we wanted them to use for their submissions – they simply wanted to send us what made sense to them. So we put a great deal of effort into figuring out what user submissions mean: we analyzed over a million submissions using artificial intelligence techniques to discover how to parse your submissions, how to categorize them, how to extract the relevant parts of the email receipts you forward to Xpenser, and so forth."
How It Works
The company's blog does a great job of delivering tips and shared best known methods for expensing and business travel in general. A recent post demonstrates how tracking expense, mileage, time, or receipts with Xpenser is as easy as sending an email. For expenses, time, and mileage that don't have receipts, users simply email e@xpenser.com and include details of their expense, time, or mileage in the subject line.
Things like Xpenser's mileage tracking are both straightforward, and customizable. "Mileage" to set your company's mileage rate. The system will automatically calculate your mileage expense based on the mileage rate you set.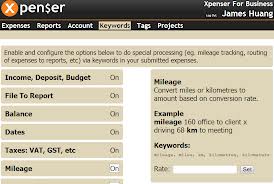 Parand explained, "Xpenser can be integrated with a company's existing accounting software to remove the need for manual entry." The entire workflow for expense reports is then streamlined to a workflow that allows:
1. Employees to capture expenses and choose an Xpenser category that corresponds with an account in a company's accounting system.

2. Employees to submit reports through the approval hierarchy in Xpenser.

3. Administrator / Finance to double check that employees the correct categories are being used.

4. Administrator / Finance ability to export the approved expense reports to a company's back-end financial system with a single click.

5. Expense reports to show up as Bills (QuickBooks) or Payable Transactions (Dynamics GP) in a company's financial system, and tied to a Vendor and / or distributed between the proper accounts.