Written By: Chris Giarratana
Each year more of our lives are integrated into larger systems through connected devices — things like connected thermostats, fitness trackers, connected automobiles and automated house appliances. These devices are the testimony of how far our IoT technology has come and shows the power that connected devices offer individuals and can help us advance our personal goals.
While IoT technology shows great promise for individuals, it also offers great benefits for marketers. This is because IoT technology is based on collecting personal data, so marketers can leverage rich data to make decisions that are valuable for their customers.
Traditional advertising attempts to catch demand for services and products by segmenbehavior behaviour. IoT technology offers the unique opportunity to drive demand of a product based on real-time indicators for each individual so marketers can use unique data sets to drive better messaging and increase sales. Let's take a look at the top three ways that IoT technology will change marketing in the future!
1. Strengthen Customer Relationships With Smart Learning
Businesses will get a deeper knowledge of their clients, and this understanding will be more actionable than ever before. Actionable results regarding a consumer base will propel organizations to build better and deeper relationships with their customers–helping to extend the longevity of these relationships. IoT technology will give marketers a new perspective into the needs and desires of their clients when their products and services matter most.
Utilizing personal information about each customer will allow marketers and business leaders the chance to build relationships with their clients. IoT devices will be able to collect, share, and analyze the favorite color, sounds, and other elements to understand who each person is and how to best message to them.
As a result, personalized relationships between the marketer and the customer will make marketing more efficient and reduce costs. This will be a significant competitive advantage to companies that leverage IoT technology for their marketing efforts.
One example of how companies are using personalized information is the Nest thermostat system. Using various sensors and other devices, the Nest system can be used to help customers determine the best air filter for their house. If the sensor detects high levels of airborne particles, the Nest system could talk to a filter company and personalize ads for the best air filters based on the season, location, and allergens in the air.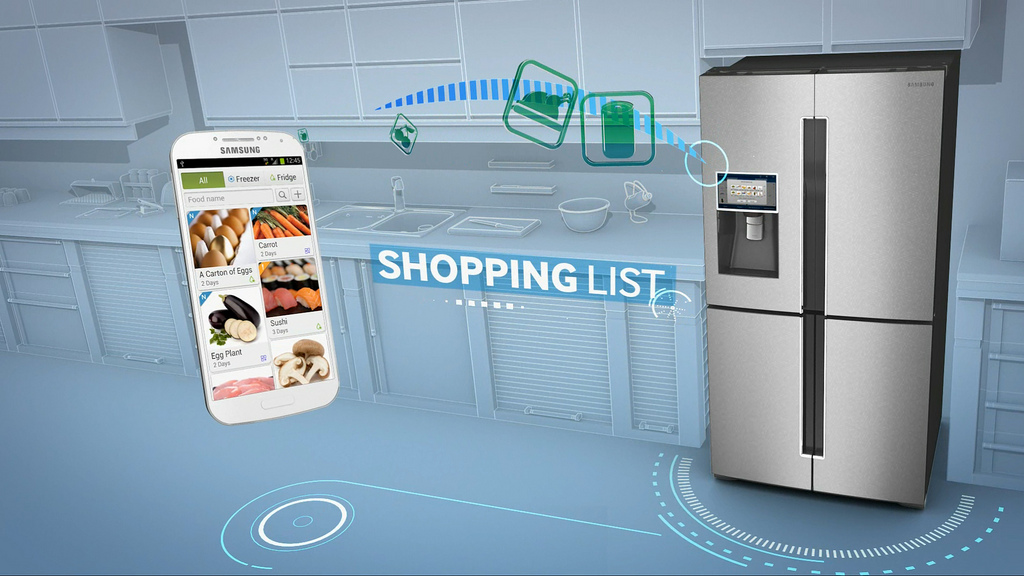 2. Smart Product Packaging
Today, physical goods have several benefits compared to electronic products, but IoT technology will enable lots of real-time analytical information for physical goods in the future. Along with personal devices worn by individuals, product packaging will be able to collect information about how long customers held a product, where they looked at the packaging, and what they did after engaging with the packaging.
Along with packaging and marketing efforts at the point of purchase, IoT technology will also give valuable information about how people use their hard goods in their homes or at work. Using sensors that communicate with IoT devices, marketers will be able to determine the lifespan of a product, how often repairs are needed, and which components are used the most.
IoT technology will not only help marketers improve their marketing efforts before a sale, but this technology will also help marketers understand how people interact with their products and any safety concerns that come with the data collection process. This insight will help companies improve their production process and make better products for their buyers.
3. IoT Advertising Will Integrate Deeper Into Our Lives
Brands utilize various channels and platforms to deliver their message, but entrepreneurs are discovering it more challenging to generate an effective online marketing strategy for their audience. This is important because the main advertising channels (PPC, email advertising, social networking, etc.) need customers to be cautious through the message and recall the message to do it.
IoT technology will make it possible for entrepreneurs to communicate with their customers during peak hours that aren't available now by engaging with their audience through automobiles. Since they'll provide drivers with an average of 10 hours per week to do productive activities rather than driving to and from work, IoT technology will help marketers deliver focused messaging to their customers as they commute to and from work in self-driving vehicles.
As opposed to spending time driving a car, passengers of autonomous vehicles will be able to participate with interactive content. This provides new and exciting opportunities for entrepreneurs to handle their audience since they are in transit to specific places. Not only can this offer new opportunities to extend a top rated personalized message, but entrepreneurs are also in a position to leverage geolocation information to hyper-customize messaging.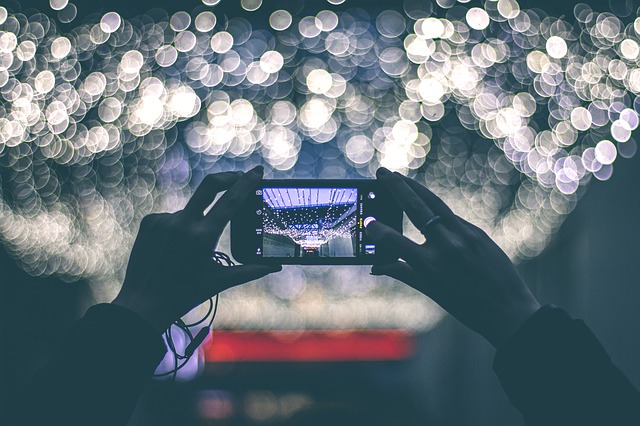 The Future Of Marketing Looks Bright With IoT Technology
The Internet of Things offers marketers the ability to interact with the marketplace in real time, make better decisions, be more efficient and robust, and also do a much better job of giving customers exactly what they need. The expectation is that some of the advice offered within this informative article with allow you to make the most of this IoT to boost revenues, lower prices, and develop better relationships with clients, and achieve greater success.
Author Bio:
Chris is a Digital Media Strategy Consultant in Orlando, FL. Along with helping businesses increase sales and conversions, he is also involved with emerging technology and transportation issues.