By: Alison Gustke
In recent weeks the Internet has been buzzing about the collapse of social platform Vine. They recently released a statement about the discontinuation of the mobile app, which left social users and digital marketers wondering what this means for other struggling social platforms. Let's take a look at Vine's history of struggle and how this may impact other social apps.
Vine started in June 2012 by Dom Hofmann, Rus Yusupov, and Colin Kroll. The three men had a vision of a platform to share videos in real time on a loop. This idea of casual videos turned into a social platform geared towards creativity, something they did not plan on. Twitter acquired Vine in October 2012 for $30 million dollars and the mobile app officially launched in January 2013. Within months the platform had an estimated 200 million accounts and even more video uploads.  Since the launch of the app we have seen "Vine stars" emerge like Brittany Furlan, Time Magazine's most influential person on the Internet. Other Vine stars include Haes Grier, who has since been on "Dancing with the Stars" and the most famous of them all, Shawn Mendes who is now signed to a major music label and has had 7 songs on Billboard's top 100 list since 2015.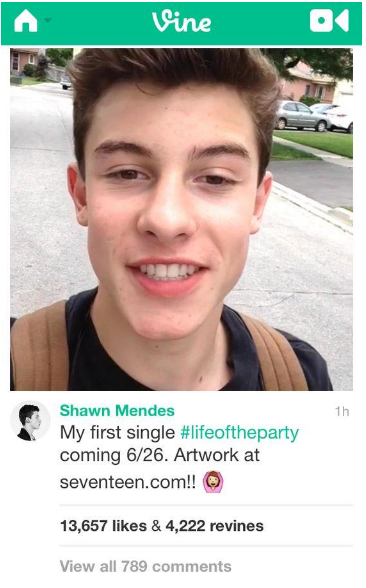 The app that was originally ranked as a top 5 in the iTunes store in 2015 has had a dramatic drop to the 200th ranking spot in 2016. In October 2016, Twitter announced that it will be discontinuing the Vine mobile app and will be focusing on other efforts. This is coming at a time when Twitter itself is also falling on the charts. According to the Wall Street Journal, there are 974 million existing Twitter accounts. This number is deceiving based on the fact that the majority of the accounts are not active users. In fact, Twitter hasn't made the list of Top 10 apps since 2015.
Many have associated the fall of Vine with the introduction of Instagram videos in June 2013. Instagram followed in the steps of Vine and introduced video uploading capabilities with a longer play time of 15 seconds instead of Vine's 6 second play. While it's true that Instagram impressions grew during this period and Vine impressions slowed, it is important to note that this is only one factor of many.
In the fall of 2015, 18 of the most followed "Viners" got together with Vine executives to discuss how to save Vine. They came up with an idea to have these stars create exclusive content for Vine. Their terms were a year-long contract for 1.2 million dollars given to each Viner in exchange for 3 videos per week. This totaled only 3,000 videos for the year. A much smaller amount of user generated content than competitors such as Instagram, YouTube, and Facebook. Vine walked away from the deal just a year ago.
As we look at some of the major social platform competitors like Facebook, Instagram and Snapchat, they are constantly making updates, changes, new additions, and features to their platforms.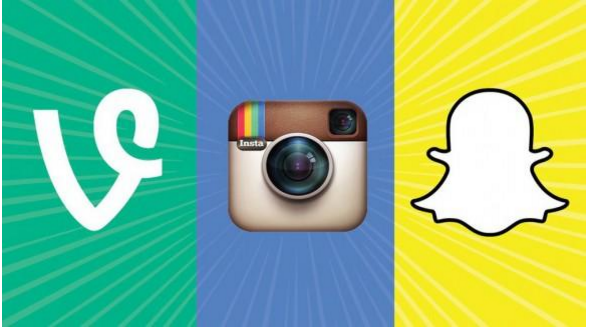 In order to stay relevant, it seems as if platforms need to constantly come up with new, innovative features to keep users engaged. Everyday people are spending time, money, and resources to create the next "big" app or platform. If existing social platforms and apps aren't constantly challenging themselves to find ways to keep users engaged and provide new capabilities on these platforms, their staying power may be called into question. Vine attempted to introduce new features such as, longer video time, desktop accessible versions, and back to back play options. Vine didn't come up with any substantial ideas like so many of these other platforms have like snapchat filters, Facebook live, and Instagram stories, for example.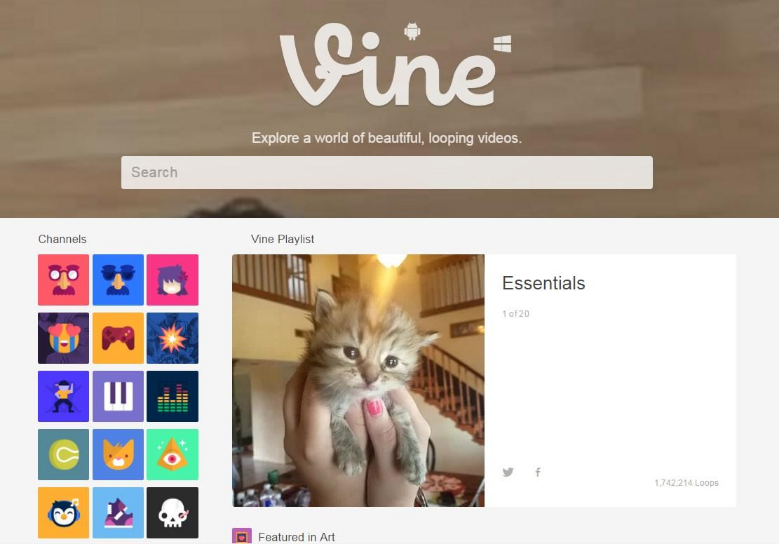 The longevity of a social platform boils down to three main factors: money, innovation, and evolution. In order to keep users engaged, platforms need to listen to users and take their feedback into consideration. What are they asking for? How will it impact the platform and the users? There will always be platforms that are bigger, and maybe even better, but by giving users capabilities that allow the platform to evolve organically, the chance of sticking around will greatly increase.
Author Bio: Alison Gustke is a Social Media Specialist at Blue Fountain Media in NYC. She is from San Francisco and currently resides in the Lower East Side or Manhattan.