A good content strategy involves more than coming up with keywords and titles for your content. Your business case and brand story have both to be woven into your content strategy. This requires clear thinking and creativity.
Developing an effective content strategy requires a good grasp of the targeted audience's language and good writing skills if you intend to write or edit at least part of the content yourself. If English is not your first language, learning English beyond an intermediate level enables you to communicate your ideas more effectively and use content marketing tools that are available online.
The Power of a Good Education
The face of marketing has changed in recent years. Content marketing is now in many respects the opposite of hard selling strategies, most of which are no longer effective. Customers prefer to be informed and educated than be bombarded with ads.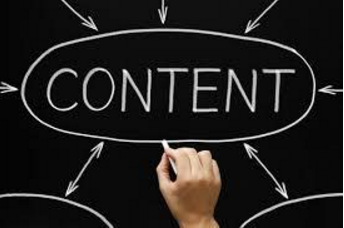 When you study marketing and other subjects such as communications and new media, information technology, or eCommerce, you acquire a new perspective and can better understand how your content strategy can offer your customers something they actually need.
But do you need a marketing diploma to create and run an effective content strategy? Not necessarily. Having a diploma certainly helps, but many marketers manage to reach wide audiences and increase traffic and conversion rates without having actually studied marketing in a university.
Today it is possible to study marketing and all those other subjects that can make you a more effective content strategist in your free time with a private tutor. This enables even small business owners and managers to deepen their marketing knowledge and improve those skills that will make them better at content marketing.
A Good Education Lowers Your Marketing Costs
More than improving your content strategy, having a good education can lower your marketing costs. This can be especially important for small businesses, start-ups, or online businesses which don't have a dedicated marketing department. Knowing the language of the targeted audience, the fundamentals of content marketing, and having good writing skills enables you to create, edit, and manage the content yourself.
You may still choose to outsource some of the content, but you will have enough confidence in your writing and editing skills to manage it effectively. And since you know your brand and your vision better than any hired content manager can, you will be able to align the content to your targets.
A good education doesn't have to be time-consuming or expensive. You can study at your own pace. If you want to study content marketing, for example, you don't have to sign up for a full marketing course. The right tutor can help you consolidate your content marketing knowledge and even adapt it to your needs. This creates a more friendly and enjoyable learning atmosphere that encourages continuous education.
Making Customers Happy
Understanding content strategy practices not only makes you a better marketer, but improves the satisfaction of your audience. You are able to provide them with better content for their needs, helping to solve the problems they are facing, or answering their questions.
You don't need to be a marketing graduate to understand content strategy practices, but you do need a fundamental understanding of marketing practices and social channels.
Content marketing generates 3 times more leads per dollar spent than other marketing practices. Unlike advertising which most Internet users ignore, content marketing has the power to draw customers to a company, build trust, and increase an organization's online visibility and search engine ranking. For all these reasons, pursuing a marketing education comes with a high return on your investment.
Successful companies have evolved advanced content strategies that take into account buyer personas, seasonal demands, user feedback, analytical data, and more. For your content strategy to be effective, you need to raise it to the same level, and base it on concrete data and accurate predictions. With the right education, this becomes a lot easier.