Written By: Brandon Marlowe
Link building has been a vital part of search engine algorithms, from the very beginning. Over the years, its importance has increased and decreased as different versions of Google's algorithm were implemented. But, despite all the fluctuations, link building continues to play a crucial role in prominent link placement, ranking and can help your website appear on the top of search engine result pages.
Not all links are not valued equally. Therefore, there may be an abundance of spam, low-value or non-pertinent links on your website. This may quickly lead to devaluing your page on the SERPs. To get the best possible result, take a look at the top link building tips.
1 Request for backlinks
Requesting for backlinks from clients, partners or colleagues running a site or a blog is a great way to start, especially if you are a beginner. Instead of in-content links, ask for links in the footer or sidebar. Be careful and make sure that the backlinks are coming from websites that are relevant to your niche. If that is not the case, the backlinks will not produce the desired impact and might even be harmful.
2 Write testimonials
Testimonial link building makes for a win-win situation. A number of businesses offer the chance of saying a few words about your experience of using their products or services. As such, this is the ideal way for them to build customer loyalty and a great opportunity for you to get potential traffic and backlink from that website.
3 Guest posting
Guest posting on sites that support syndication of content is a very useful technique that you can use to get traffic and generate backlinks.
Content syndication is basically a practice of publishing a piece of a write-up on numerous blogs. Most of the large publications usually have their own network of syndication. This enables them to partner with different websites of the same category and re-publish the most contemporary posts on their blogs. The moment a content is re-published, the websites provide credit and even link to the site where the content was originally published. Guest posting also consists of a bio of the author. When these guest blogs are shared on social media platforms, it promotes social engagement. 
4 Recover dead backlinks
You may sometimes find broken links to your site. This may be because the location of your page has been changed or if a webmaster has misspelled your link. In such cases, your backlinks will return a 404 error. These problems may also occur if a site has been re-launched or migrated to another domain. Under such circumstances, these backlinks need to be redirected to some other page. To combat the HTTP-code 404 error, you will have to try to recover those links either by redirecting the link to an existing page or recreating the page.
With Google's Penguin update, high-quality link building became one of the main focuses in SEO. Creating backlinks is more important than ever as it can improve the rank of your page and get you, visitors.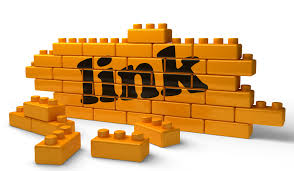 Author Bio: Brandon Marlowe is an SEO data junkie and co-founder of a digital marketing agency. He is also a creative writer and his interests are social media, SEO, and entrepreneurship. You can view his posts on www.sandcrestseo.com/denver-seo/.