By: Pete Campbell
Instagram is the favorite of many brands for social media promotion, driving quality traffic to your landing pages, better conversions, increased engagement, and more visibility. Then, if your Instagram following is not as expected, it is time to improve your social media marketing strategies for gaining genuine followers. The more your followers, the more opportunities you have to build user engagement, thus creating unique experiences for your audience.
You need to grow your followers naturally and avoid spammy posts, poor-quality content, and poor interactions. Even if you grow your IG followers but have zero engagement, it means nothing to your brand. You need to build a following that helps in product purchases, more visits to landing pages, and recommending your brand to other friends or followers.
According to an article published on Entrepreneur.com, you can increase your IG following by focusing on one or two specific niches. For instance, if you are into flower delivery, publish stunning photos of roses, lilies, chrysanthemums, tulips, carnations, and more. Your macro photography skills will if you want to post images of colorful flowers.
In this article, we will walk you through some of the best ways to increase your follower count for more visibility. Here is how:
1. Maintain a consistent content calendar
The most awful thing to do when attempting to attract more Instagram followers is publishing images at haphazard or random times. If you are fortunate to have followers in the initial stages, you will not like to lose them due to inconsistent post times. Therefore, you need to keep posting depending on a fixed schedule. When your business account is on Instagram, avoid posting more than twice a day; else, your posts will look spammy.
Did you know that about 200 million users are on Instagram, they log in daily, and therefore, post photos or videos a couple of times throughout the day, not more.
Take some time out of your busy schedule to post on Instagram, usually the times most businesses post on this photo-sharing platform. You can also research the best times to post. Stick to a fixed schedule to develop a consistent experience with your audience, and let them know about your brand. If you cannot remember when to post at various times, maintain a content calendar to make your job easy.
2. Convince brand advocates and partners to publish your content
When you think of increasing your followers, you must understand the value of your audience. The more followers you have, the more interested buyers and customers you will gain.
One of the best ways to attract follower attention is by placing your brand in front of them, ensuring visibility. You need to show your presence on your Instagram account as well as that of the others.
Promote user-generated content to make your brand visible in your followers' feeds. Another way is organizing Instagram contests so that you can reach out to a huge audience. Such campaigns help you develop social proof by letting your fans know that you like reposting user-generated content. You can learn more about how to increase followers by visiting various websites or something similar.
You may also get your IG handle right in front of a larger audience and collaborate with bigger IG accounts in your niche industry. It could be popular influencers. Try to share your content with your audience. Make sure you post content that is attractive and adds some value to your followers. Do not push sales. You can look for co-marketing plans and collaborations with other brands to develop your IG audience.
3. Publish content that your followers like to see
Though this is not as simple as it sounds, you need to post stunning content and nothing mediocre. The photos and videos you post should pique your audience's interest. To figure out this, you need to study the Instagram posts for some time. Understand which kind of posts are garnering more followers and performing better. That is the reason why you need to test your Instagram marketing strategy periodically.
Be it captions, filters, content quality, post timings, or any other small detail, you need to make a difference to increase the number of followers on Instagram. Stay updated with the latest IG trends and content to help you create stellar photos and videos. Watch out for popular content on this photo-sharing platform.
You need to make some additional effort by understanding Instagram analytics and other tools. It will help you to monitor, benchmark, and assess numerous contents across different accounts. Stay confident when you are implementing a new IG strategy to increase followers. It could be the use of various filters, content types, or captions to figure out what's working and whatnot.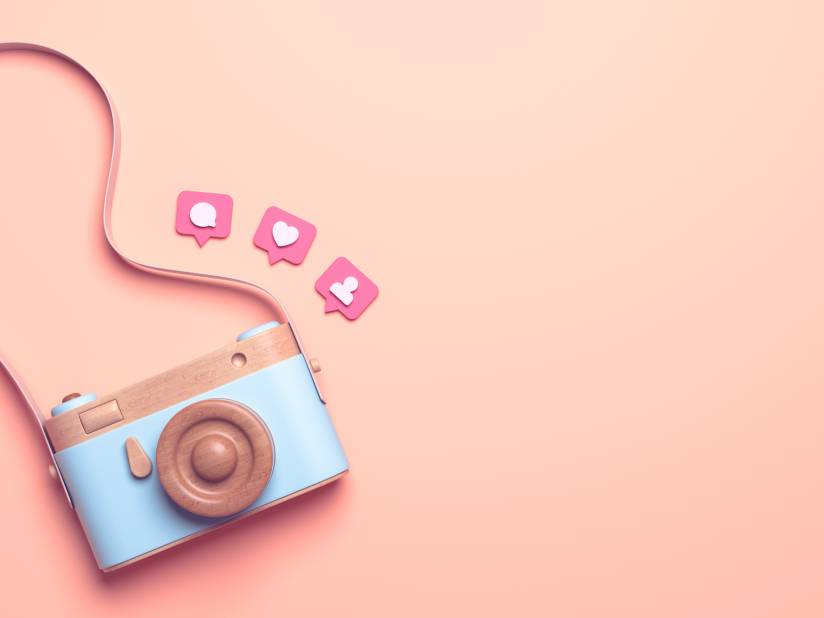 Competitor analysis is also essential if you would like to increase your follower count on Instagram. Then, it does not mean that you copy the competitor strategies directly, but you can make note of things that your competitors are doing well. Accordingly, you can create Instagram posts, taking inspiration, and improving your content quality. You need to spend some time on competitor research to figure what works best on this photo-sharing social platform.
When your Instagram content gains traction, followers associate with your brand and start liking your posts, it will help you build engagement and take the conversation forward.
Based on the findings of the Sprout Social Index of 2020, customers like to build engagement with visually rich content such as photos and videos, the engagement proportion being 68 percent and 50 percent respectively. The study also showed that only 30 percent like to engage with text-based posts.
Conclusion
To increase your Instagram followers, you need to make them happy with stunning posts. It will help in taking your brand's growth to the next level. These tips will help you to brainstorm ideas, create stunning photos, post them, schedule posts consistently, and build engagement. All these factors are essential for boosting your Instagram presence. You need to show that your posts are real when it comes to your brand voice. Avoid pushy or sales-oriented posts at all costs.
Author's Bio: Pete Campbell is a social media manager at Blastup.com who has worked as a database administrator in the IT industry and has immense knowledge about email marketing and Instagram promotion. He loves to travel, write and play baseball.