Attorneys and law firms have come a long way from the era when regulators didn't allow them to advertise. With the unlimited reach that the Internet offers, there's really no reason for you and your firm not to have some kind of online presence. Good marketing isn't rocket science, either. As you'll see, all you need to do is follow a consistent, common sense approach to outshine your competitors.
Content Drives Traffic
Your expertise is your calling card. By showcasing it on a blog or website, you'll build credibility and bring clients to your door. More often than not, the expertise that you demonstrate through blog posts, eBooks, videos and white papers will play its part in convincing people to hire you.
Using a software program like LawLytics, you can create, edit and post content instantly. But don't just bang out anything, and call it a day, or delegate the assignment to a non-lawyer. If you don't have time, get your firm's writing department involved. If the firm doesn't have one, study other blogs or websites, or get clients' recommendations to find a good writer. This aspect is crucial to your marketing effort, so don't skimp on it.
Clients Will Find You Faster
You may consider yourself a brilliant lawyer, but it won't matter if clients can't find you. A systematic, focused marketing approach makes that outcome more likely to happen on a regular basis, especially if you follow common sense principles of search engine optimization. For example, this requires incorporating keywords and phrases into your site copy that your target audience is most likely to use. Failure to think along these lines could leave you lagging permanently behind your competitors, and miss out on new clients seeking representation in your chosen specialty.
You Can Develop A Long-Term Strategy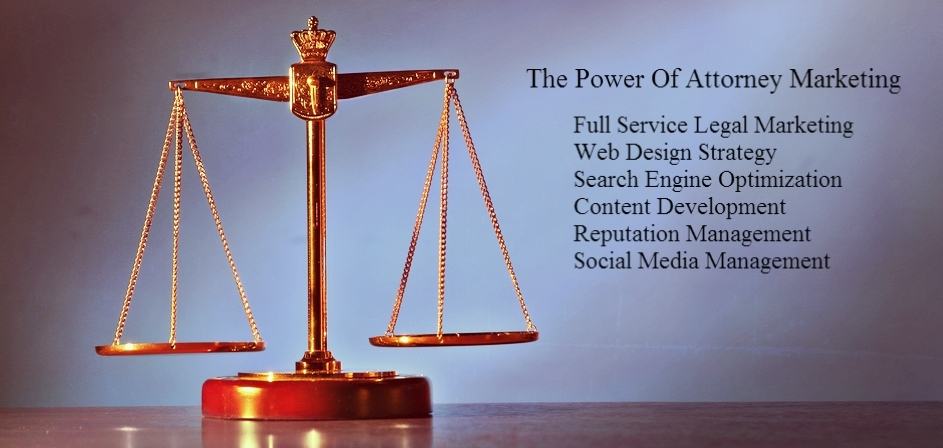 The more time you spend marketing your firm, the more adept you'll become at developing strategies to grow the future business while building on your law firm's past successes. That means creating an email list, which is another important aspect of law firm web marketing you'll need to consider.
Many potential clients won't take your representation right away, so you'll need to keep finding ways of staying in front of them. Email is a smart way to achieve that goal since it costs nothing to send. You can also incorporate calls to action in your emails, such as by inviting readers to join your mailing list or offering to send them a monthly newsletter, with exclusive content that's not on your website. In the process, you'll generate new leads that will help build your practice's profile.
You'll Learn What Works
Getting into the marketing mindset will also force you to focus on where to direct your efforts. No matter what platform you're using, you'll get detailed statistics on what's prompting visitors to your website, and what they're checking out while they're there. The more you learn about them, the more quickly you'll find out what's most appealing, and what's turning them off.
You'll Manage Your Reputation More Effectively
Although blogs and websites are good ways to drum up business, they're hardly the only game in town, either. Nowadays, lawyers also need to spend time on social media sites, where it's possible to interact instantly with whoever posts there. As the ROI Online website suggests, you'll quickly find out how you're really doing, and how well you're really perceived in your the local legal community. You can then make the necessary adjustments, depending on what kind of feedback you get.