Written By: Brenda Cagara
Surprisingly enough, brilliant social media marketing can land some businesses in utter disaster, because as the saying goes, "Nothing kills a bad marketing faster than good marketing." This saying is not only satirically funny but also crucially important in highlighting the dependency of small businesses on online and social media marketing.
Social media marketing and your business' success are more closely linked than you think. While a major business achievement or product can be rendered useless if not marketed well, no amount of marketing gimmicks can make a worthless product desirable among your audience.
Among online marketing, social media marketing is gaining the most attention and yielding the most results. RAK offshore company setup advices you to heed the following tips and strategies while managing your social media marketing.
1.) Consistency is Key
Social media marketing is an ongoing process which takes loads of time, patience, and consistency. You cannot build your social media presences in a day, or even a month. It takes years.
You will have to commit to social media marketing very earlier than the process of product launch, build hype around your product, and get people interested. After the product launch, social media marketing becomes a long-term commitment which requires your attention at least four times a week, if not daily.
2.) Understand Your Consumers' Minds
You will save yourself a good deal of hassle and failures only if you base your social media marketing strategies on the following rule of thumb: Who your target audience is and why do they use social media?
The answer to this question can be found using demographics and psychographics. Demographics answer the 'who' by collecting the following information about your audience:
Location

Age

Gender

Education level

Marital status
Whereas psychographics answers the 'why' by reviewing the following aspects about your target audience:
What are their FAQs about your niche/industry/product?

How important is your niche to them in everyday life?

What kind of content do they prefer? (audios, videos, textual articles, infographics, illustrations, etc.)

What value can your niche add to their lives?
The demographics and psychographics will further help you design and customize your social media marketing strategies for a highly integrated audience.
3.) Choose the Most Effective Channels
If your target audience is elderly people above the age of 50 and you're putting all your efforts in constructing an Instagram presence, it's all going down the drain. Come to think of it; how many people aged 50+ have Instagram accounts?
Most businesses are wrong in thinking the more the better. When it comes to social media marketing, have profiles on more than three channels means you have to produce heaps of engaging content, custom tailor it according to the channel's standards, and tend to a larger but uninterested audience.
Curb your social media presences to a maximum of three; it's ideal and manageable.
4.) Research Competition
This is particularly important for small businesses which have just entered the realms of social media marketing. Because you don't have enough experience with your audience yet, improving and improvising the social media marketing strategy can give you a hard time.
That's when you should learn from your competitors in the market. Pick 3-5 competitors who are doing well in marketing as well as sales and make notes of the following aspects of their marketing strategy:
Social media platforms they're using

Posting frequency and time of the day

Content type and context (promotional, informational, humorous, etc.)

Engagement and conversations with followers
Although researching competition can give you ideas on how to advance your own marketing strategy, don't lose your brand identity in doing so. Don't copy their style or content; learn how they think.
5.) Build A Content Bank of Value
Now that you understand your audience and the social media platform, you can create better, more focused content. You don't have to endorse the 20/80 content creation rule, but it's best not to sound too promotional, at least at first.
Don't create content just for the sake of posting; that would be an utter waste of time and resources. Your content should revolve around topics which are being widely discussed among your consumers or those that aren't (taboo topics). And your primary concern should be gaining consumer attention. Product promotion comes as an automatic consequence.
You have to be consistent with content creation. You can't expect it to work if you post frequently for a week and then go dormant for the next couple of days.
Here are the content types which catch consumer attention most successfully:
Blog posts

Infographics

Videos

Jokes

Pictures and illustrations

Quick tips/tidbits

Quotes
The right type of content for your social media profile will be determined by the channel you're posting to.
6.)  Humanize
Humanizing your social media presence is a crucial part of gaining customer trust and building a strong community around your brand. People are known to respond and return to brands with simpler, humanistic approach than those which opt for a highly formal and distanced approach with their customers.
Adding a human face or voice to your branding strategy, engaging in conversations with the audience, and maintaining an overall funny tone on your social media profiles are some ways of making the brand look more welcoming.
7.) Post But Don't Spam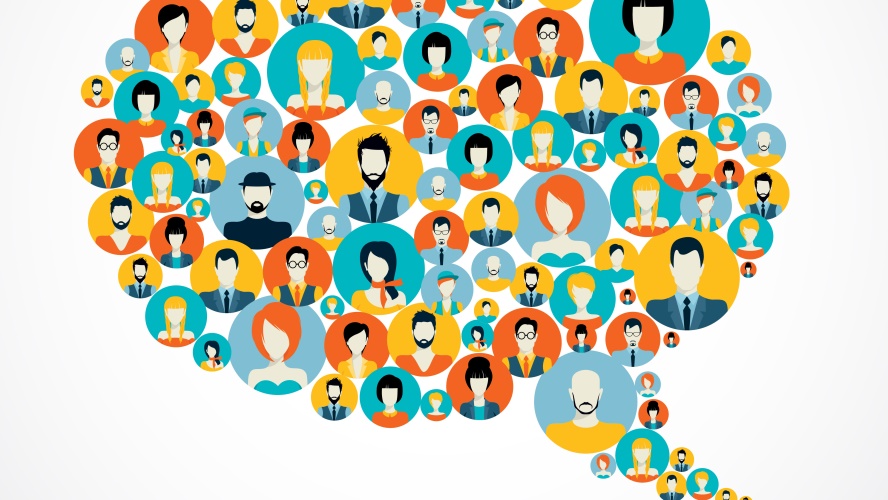 If you think that the tough part of the job is over once you have accumulated followers who like to interact with the content you're posting, think again. There is a terrible mistake most marketers and business owners commit at this stage of their social media marketing: over-posting!
Your post frequency will be determined by the returns and responses of your audience as well as the social media platform in question. After extensive trial and error, top brands and their marketers have concluded the following per-day post frequency to be optimal:
Pinterest – 5 posts/day

Twitter – 3 posts/day

Google+ – 3 posts/day

Facebook – 2 posts/day

LinkedIn – once/day
Make sure you don't tick off your audience just when they start to get engrossed and affiliated with your content and brand presence.
8.) Arrange For A Customer Service Rep
Because it's more personal than a website or an office, your social media space is the best platform to win over customers with free customer service. Free customer service is a social media marketing technique used time and again by well-reputed brands. It lures in a new audience, gains their trust, and keeps them coming over and over again. Be it in the form of informational articles or online conversations with your audience, customer service reps should be on their toes at all times.
9.) Automate Your Campaign
Just when you start getting more attention than you expect, you will realize how easily things can get out of hands and how arduous manual handling of social media marketing can be. To spare yourself the stress, move your campaign towards automation.
Fortunately, automation in social media marketing has been made especially easy. Social media sites, such as Twitter and Facebook, offer tools which allow you to schedule posts. Buffer and Hootsuite are other examples of helpful tools when it comes to social media automation.  
10.) Identify Your KPI (Key Performance Indicators)
KPIs are measurable aspects that gauge the success and failure for any business, organization, or strategy. Depending on the kind of business and its marketing goals, KPIs can be anything ranging from a number of Facebook likes and shares to the leads generated per week. These KPIs should account for the immeasurable success rate and your repute among other competitors in the market.
11.) Track and Analyze Results
Your social media marketing strategy is incomplete without this last step. This is what describes the success of your strategy, the techniques that worked, and what improvements could take it a notch higher.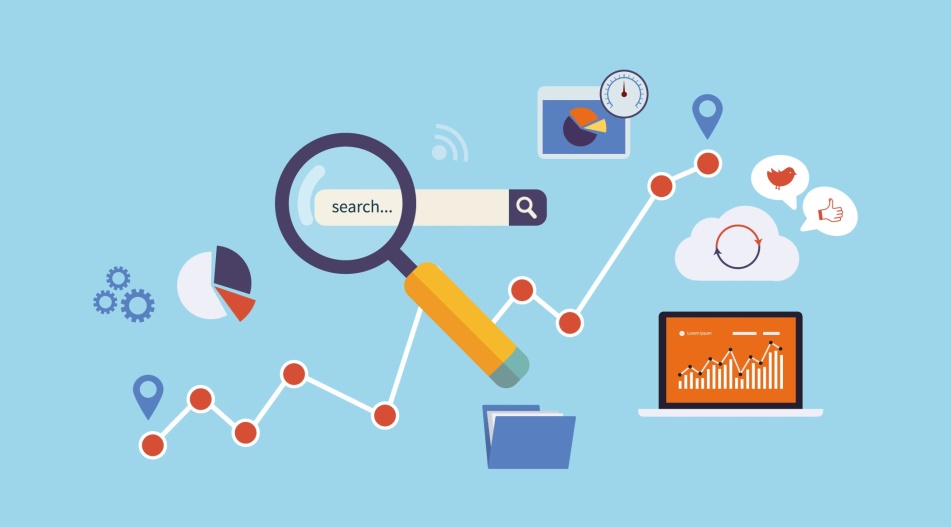 Result tracking and analysis of any marketing strategy have been made quite simple with Insights and metrics displayed by social media sites. Record them in a spreadsheet and analyze overall traffic to website and landing pages in Google Analytics or other online tools.
Successful and retainable social media marketing takes patience and consistency. But overdoing anything can be just as much a bummer as undergoing it can be. Maintain a balance among all your social media profiles and portray your brand in its most authentic, welcoming form.   
Author Bio:
Brenda Cagara has been writing for websites, articles, and blogs for five years now. She has had a fair share of writing on a variety of niches but her main focus is business, social media, and finance. Currently, she is working with business consultants in Dubai (Riz & Mona) which offers business setup and dmcc company formation services across all states of United Arab Emirates. Their other services are products registration, visa processing, bank account opening, trade license, trade mark, local sponsors and much more.
Social Profiles:
Twitter 
Google Plus